We check out of the nice Hampton Inn around 930am and drive over to Domaine Carneros for our 10am tasting reservation. The original plan was to go here Friday on the way to Napa, but I forgot to make reservations and they couldnt get us in until today. It was about a 12 minute drive, and we arrive to this gorgeous place.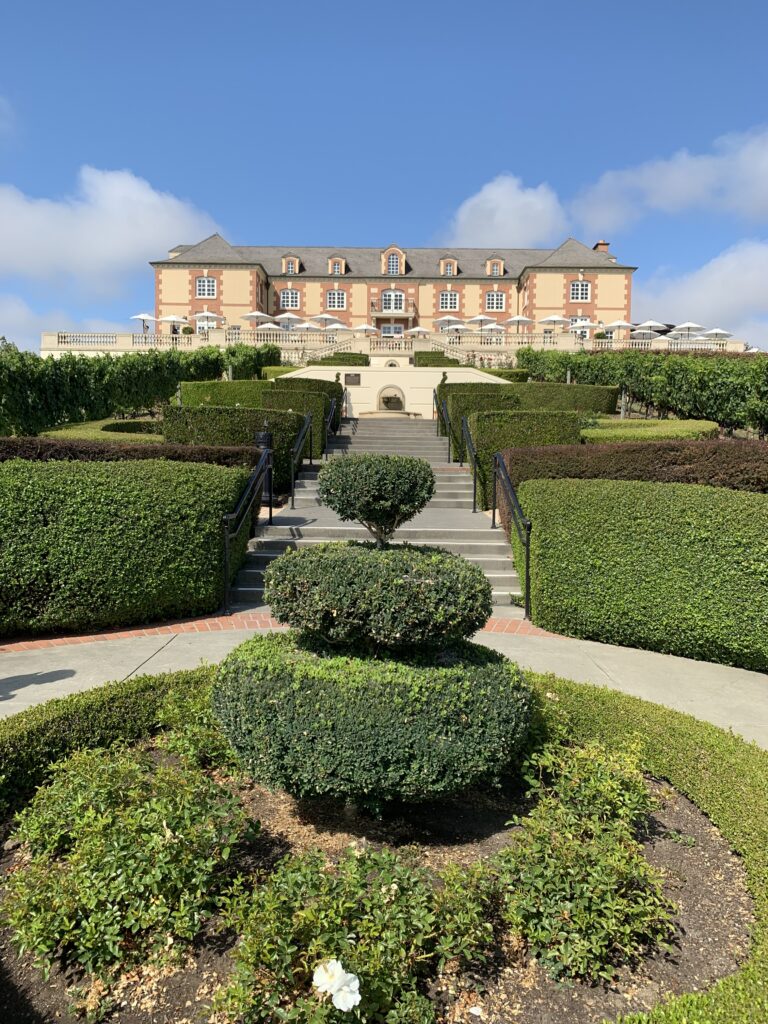 Holy freaking beautiful!!
We walk up the stairs to this beautiful Chateau and check us in. We are seated on the outside terrace in front of the Chateau, and I am so mesmerized with the view I didn't do a great job taking too many pictures.
This is on the side of the Chateau
We were greeted by our server Sherry the Wine Ferry, who was so nice and elegant and really fit the ambience here. She was very elegantly spoken, wearing sunglasses and a cute floppy hat, wearing all white. Elegant is the perfect word for Domaine Carneros.
This is the menu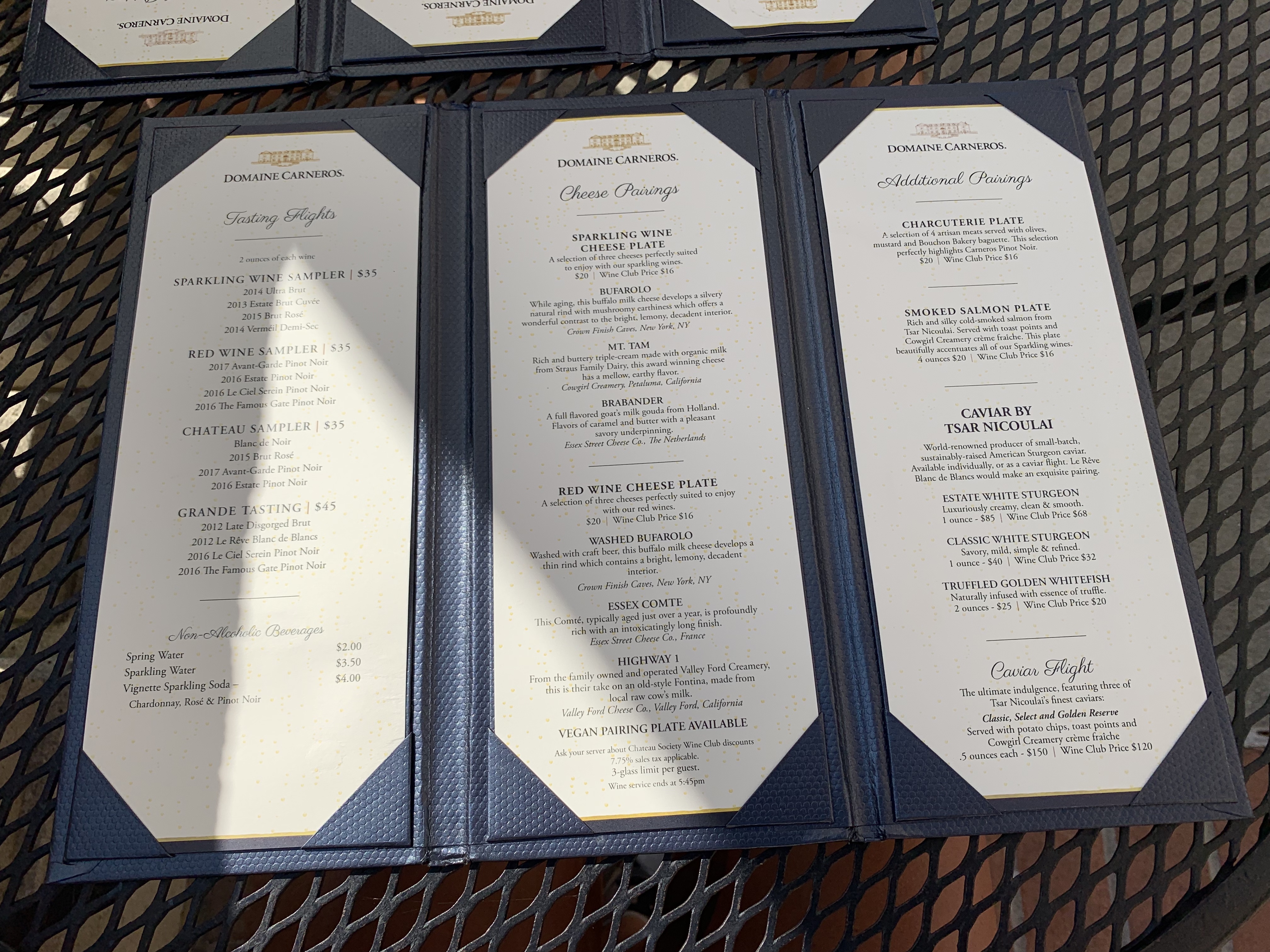 Kristefer did the Sparkling Sampler for $35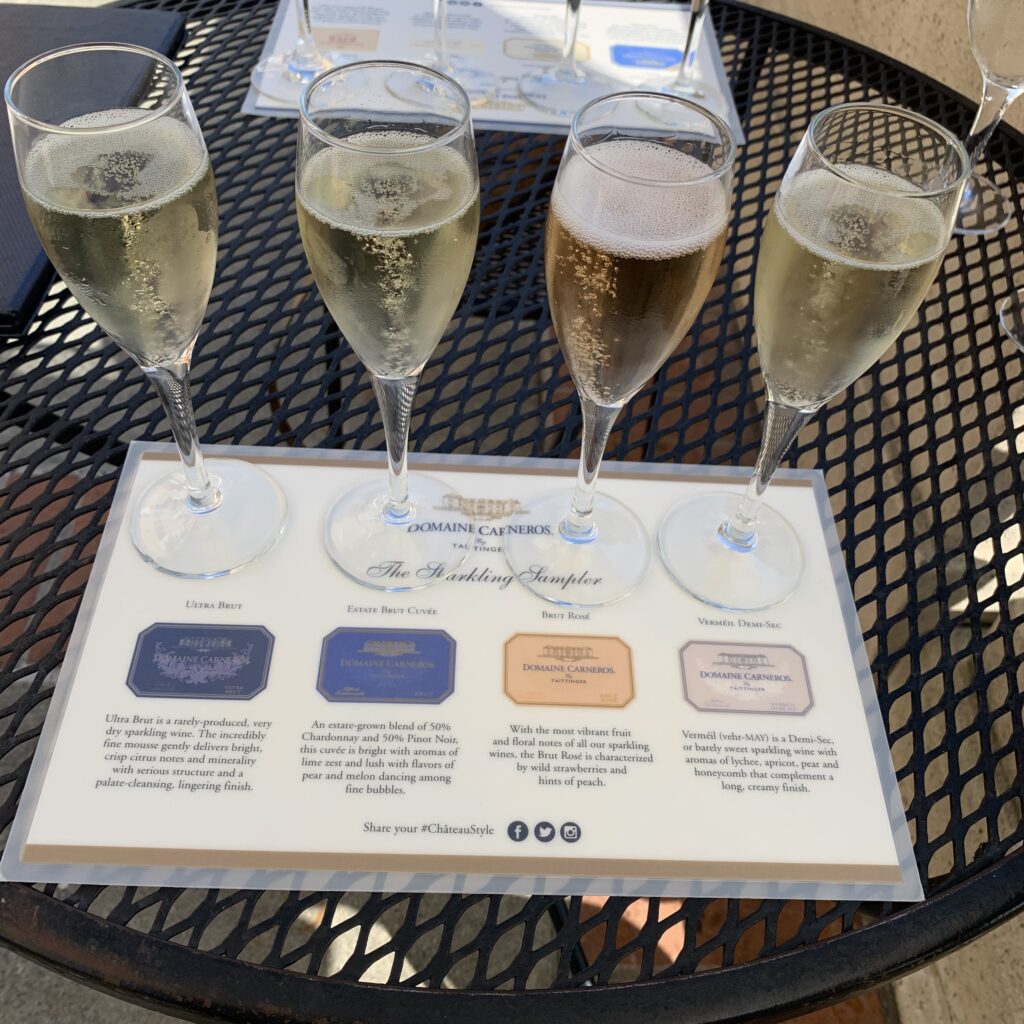 2014 Ultra Brut $45 bottle
2013 Estate Brut Cuvée $36 bottle
2015 Brut Rosé $42 bottle
2014 Vermeil Demi-Sec $39 bottle
I did the Grande Tasting for $45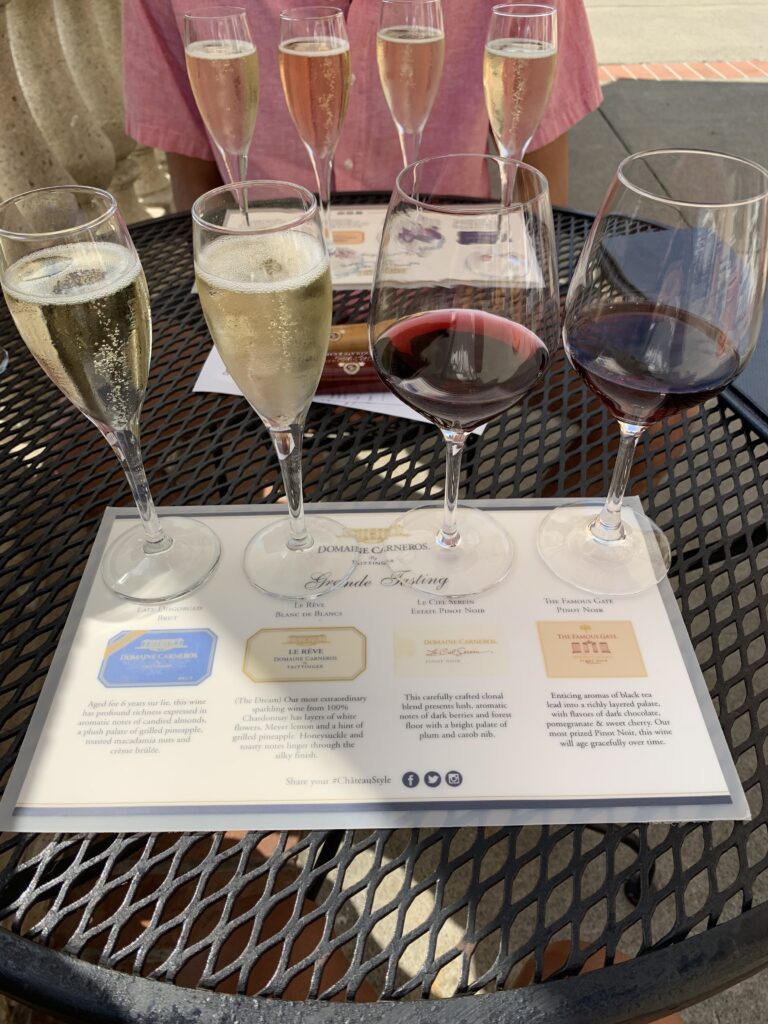 2012 Late Disgorged Brut $57 bottle
2012 Le Réve Blanc de Blanc $115 bottle
2016 Le Ciel Serein Pinot Noir $59 bottle
2016 The Famous Gate Pinot Noir $85 bottle
Each and every glass was just as delicious as the next. There literally was not one either of us didn't like.
We were both so impressed with the service, ambience, and wines I said if we went here first yesterday, I think it would have tainted our experience for the entire weekend. Now, it will just taint todays winery visits lol. Sherry was so informative and gave us tons of information, I wish I had video recorded her because the only thing that stuck she said was that this area has a cool breeze and is great for the grapes because it doesn't make high sugars and high alcohols.
I suckered myself into joining their Wine Club. Normally Kristefer is the voice of reason and would have said it's not necessary, BUT he agreed! I signed up for the 4 bottle Classic Mixed. That gives us 2 free tastings a year, so today's $80 tasting was FREE!! We also bought 6 bottles for 15% off and got 25% off shipping.
It was difficult to pick 6 since up to 6 was $22.50 for discounted shipping, but we decided with these 6:
Blanc de Noir $39 bottle
2017 Pommard – Clonal Series $59 bottle
(2) 2015 Brut Rosé $42 bottle
2014 Vermeil Demi-Sec $39 bottle
If I remember correct, the 2017 Pommard – Clonal Series was some type of a limited or special edition since it's not on the menu or online, which is why I think I added this one…Whatever works, lol!
When we were browsing thru the gift shop area, we found these wine packagers. We picked up 6 of them just incase we found more that we would take back home.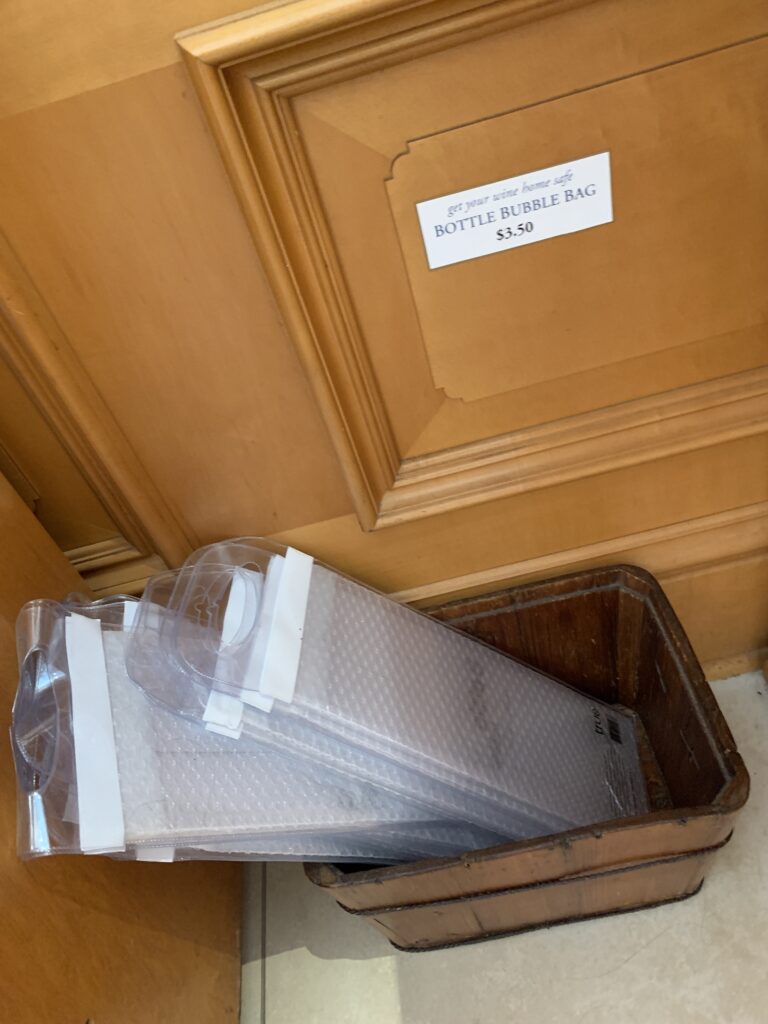 We were here for over 2 hours, and had to get moving so we can try to go to as many wineries on the list for the day. I think we could have stayed here a bit longer had we not been on some type of schedule.
1 hour 15 minutes to the hotel to drop off the car and Lyft it to the next winery on the schedule. Kris was a horrible passenger because he slept most of the ride…..Kris was wanting In and Out, but couldn't find one on the way to the hotel. BUT, there was one at the exit to the hotel. PERFECT. Last time we had In and Out I wasn't impressed, apparently nothing has changed. It's just ok, but it served the purpose..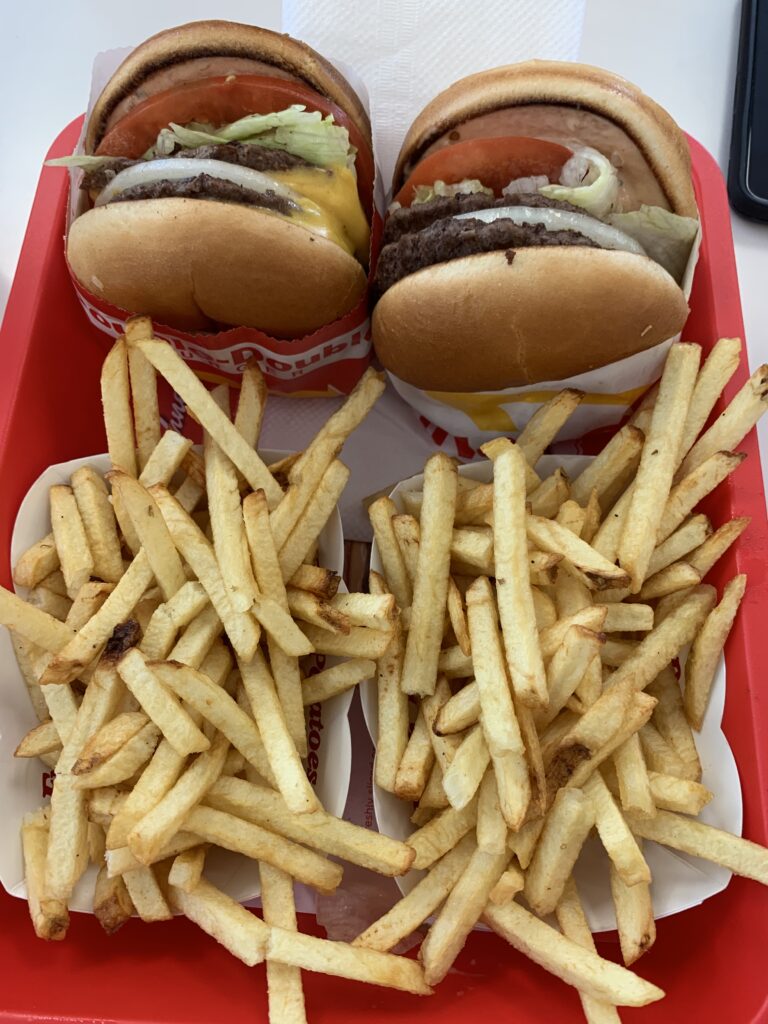 Well, we made it to the Sandman Hotel. So I'm not gonna lie, when I saw this online Wednesday and that it's an outside hotel, I was like ehhh, but it's only for a night right???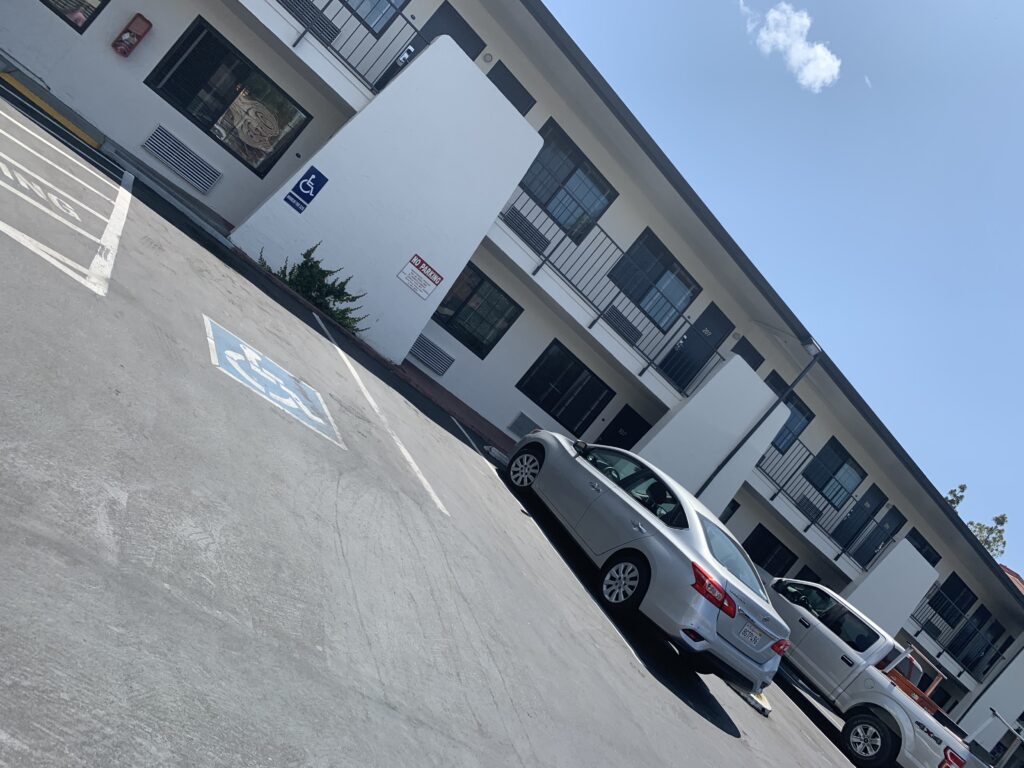 We check in and the girls at the front were nice and the front lobby area seemed clean so thinking should be fine. We get in the room and I'm facetiming Eddie as we are walking in. The rooms look just like the pictures on their website, but filters and great lighting sure make a difference. Looks dingier in person. I am REALLY trying hard to humble myself, and keep telling myself I am not too prissy to stay here. 
That is until the little dead girl spoke to us by dimming the lights off and on, then she started flickering them….yes, Eddie just so happened to witness this so I told Kris we are getting the fuck out and we need a new room.  We booked out of there so fast, drove to the front and get another room that dead people aren't still occupying. I told Kris to tell them that his mom is having a severe anxiety attack about the little dead girl in the room and that we need a nice upgraded room. 6 seconds later, Kris comes out with a new key card….Nope, he just asked for another room…Great, it is only 2 doors down from the little dead girl. I'm just thinking at least we aren't sharing a wall with the haunted room…fackk.. 
I moved this thing on the bed I swear was a ouiji board of some sort..I wonder if that's what upset her…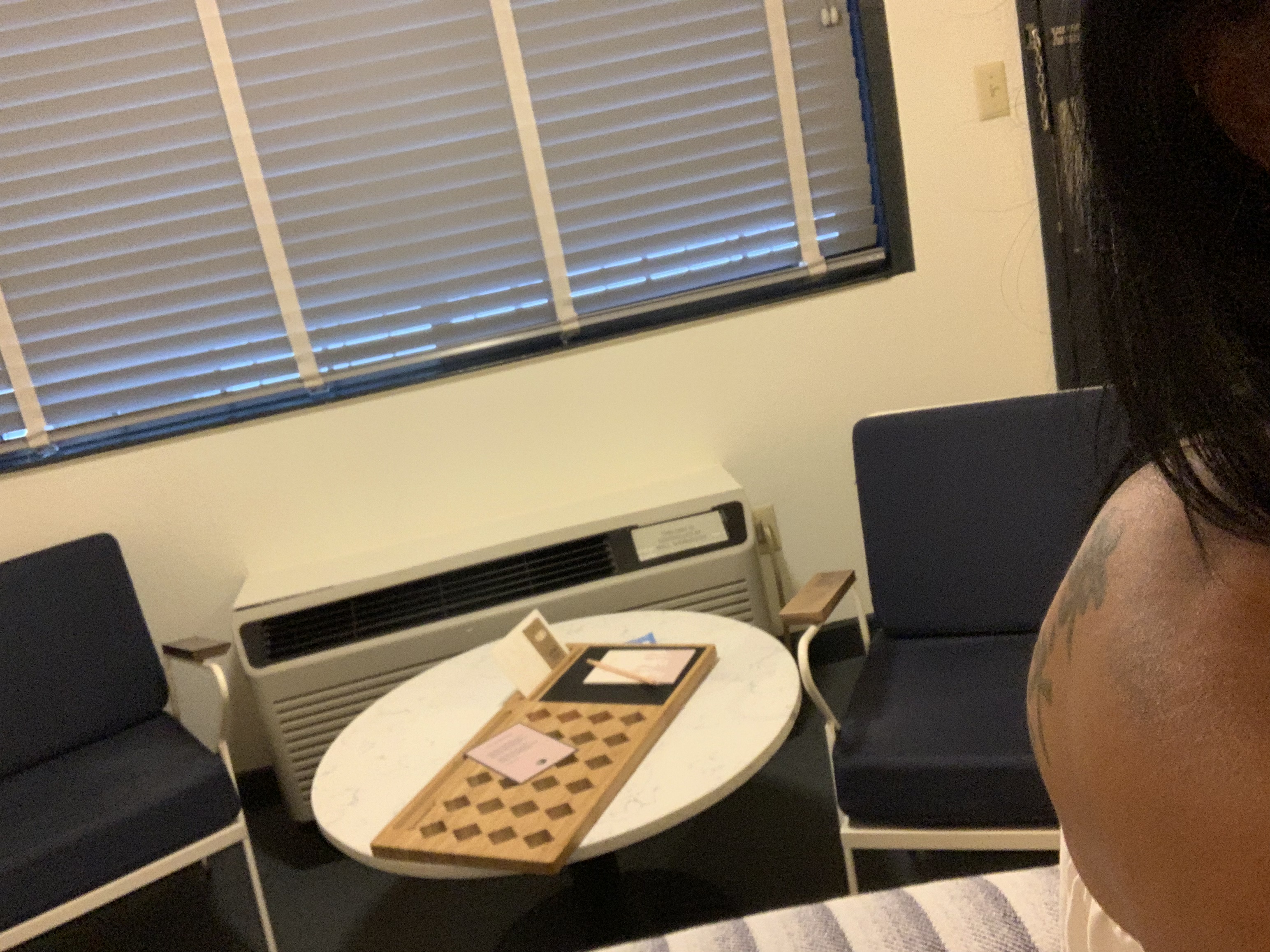 Good news is no bugs, no dirt, and doesn't seem to still be occupied by murdered people. We somewhat settle in and order the Lyft to our second stop, Preston Farm & Winery
It was 38 minutes from the hotel and $40.90. It was the furthest north place and figure we work our way back to the hotel. Kris wanted to go here because they make a cider wine.
We finally arrive, and have to drive about half a mile thru the farm to get to the little tasting room house.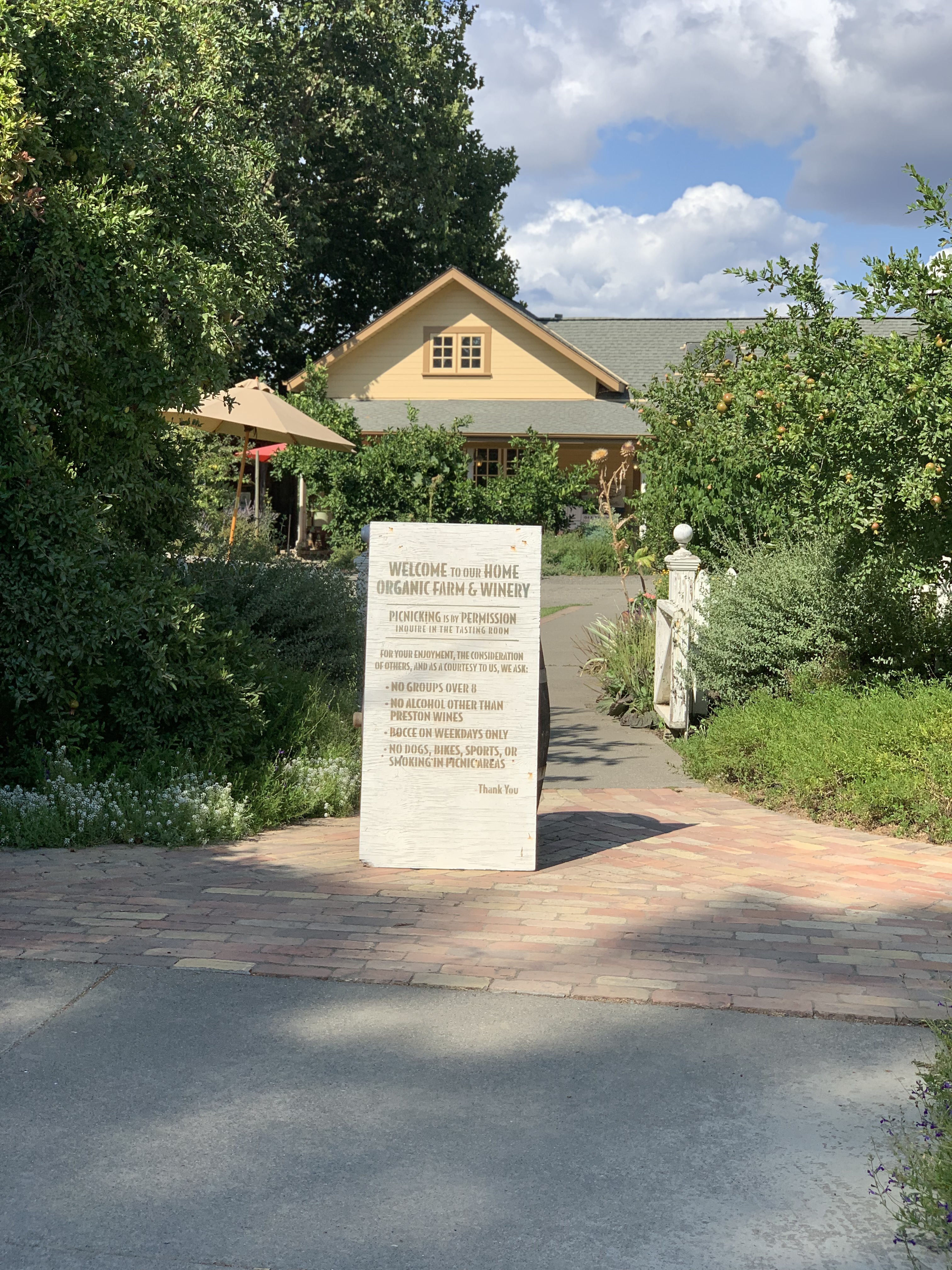 It was a quaint little rustic like area with a few employees and a handful of people. I'm guessing it wasn't as busy being in the middle of no where.
We had our $20 tasting and wasn't too impressed.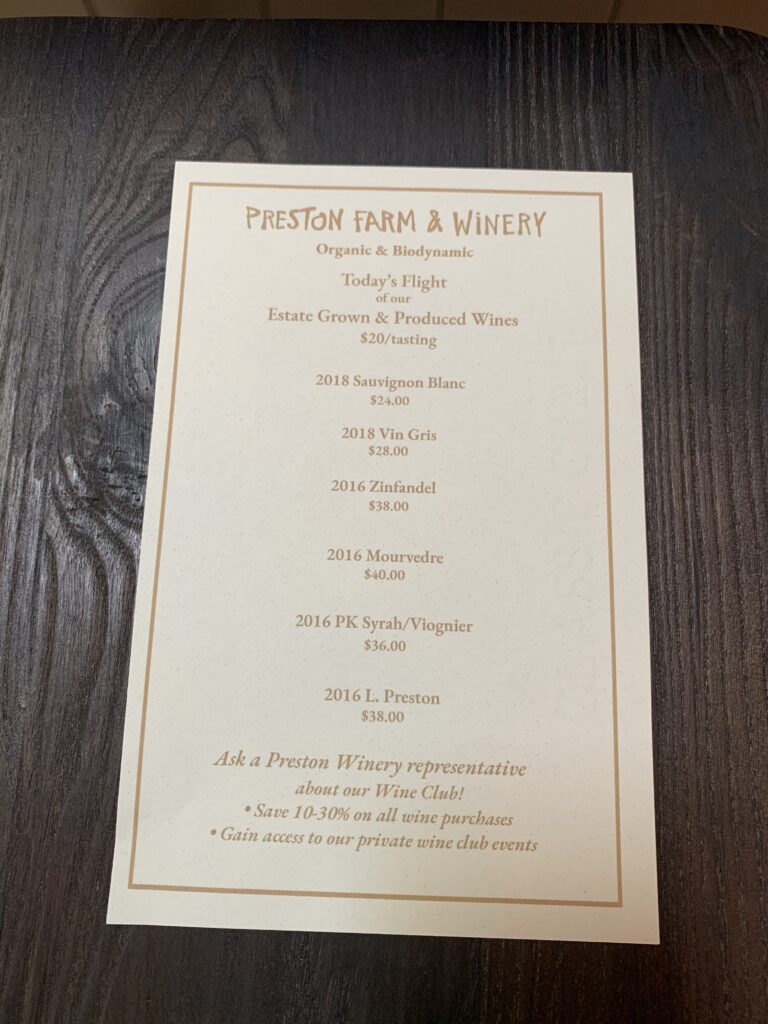 Unfortunately, they didn't have the cider for tasting and can only buy the bottle. Kris decided not to get the bottle to try, which I was kind of glad because I was thinking if we weren't excited about what they had to taste, I couldn't imagine the cider being mind blowing. Oh well..We were more than ready to leave so ordered the Lyft to our next stop Francis Ford Coppola Winery. It was 14 minutes and $17.86.
Ok sooooo, THIS PLACE LOOKS FUN! There is a pool area that I didn't take pictures of..SMH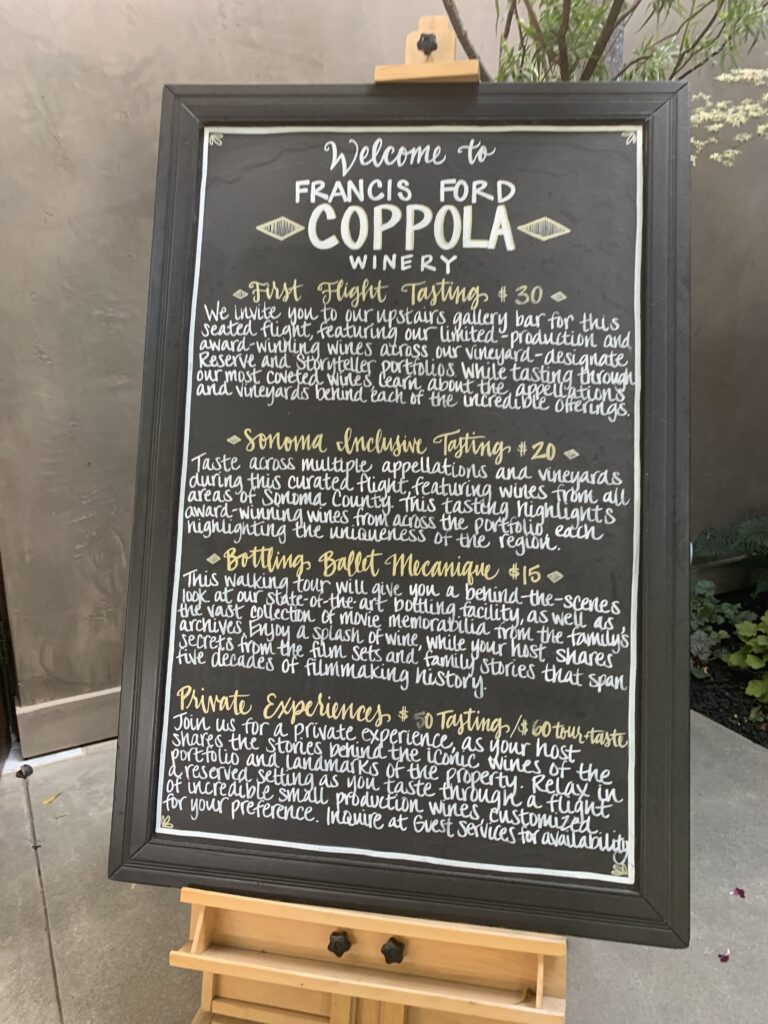 It's like a museum of a bunch of stuff, I was so overwhelmed not sure where to look first!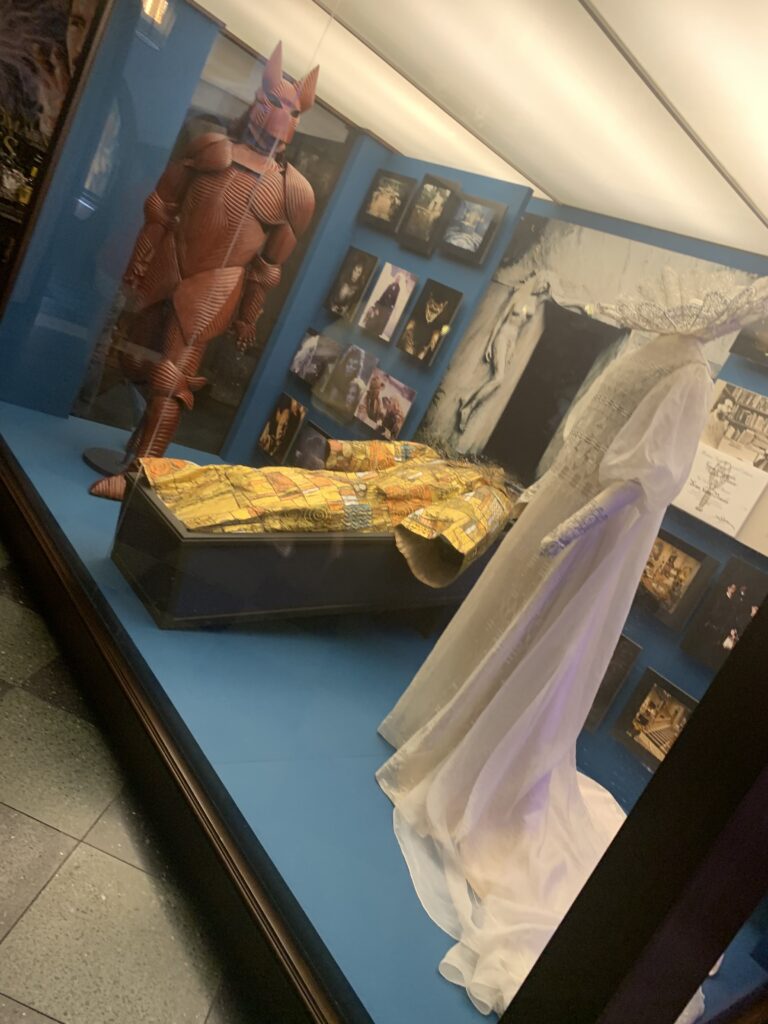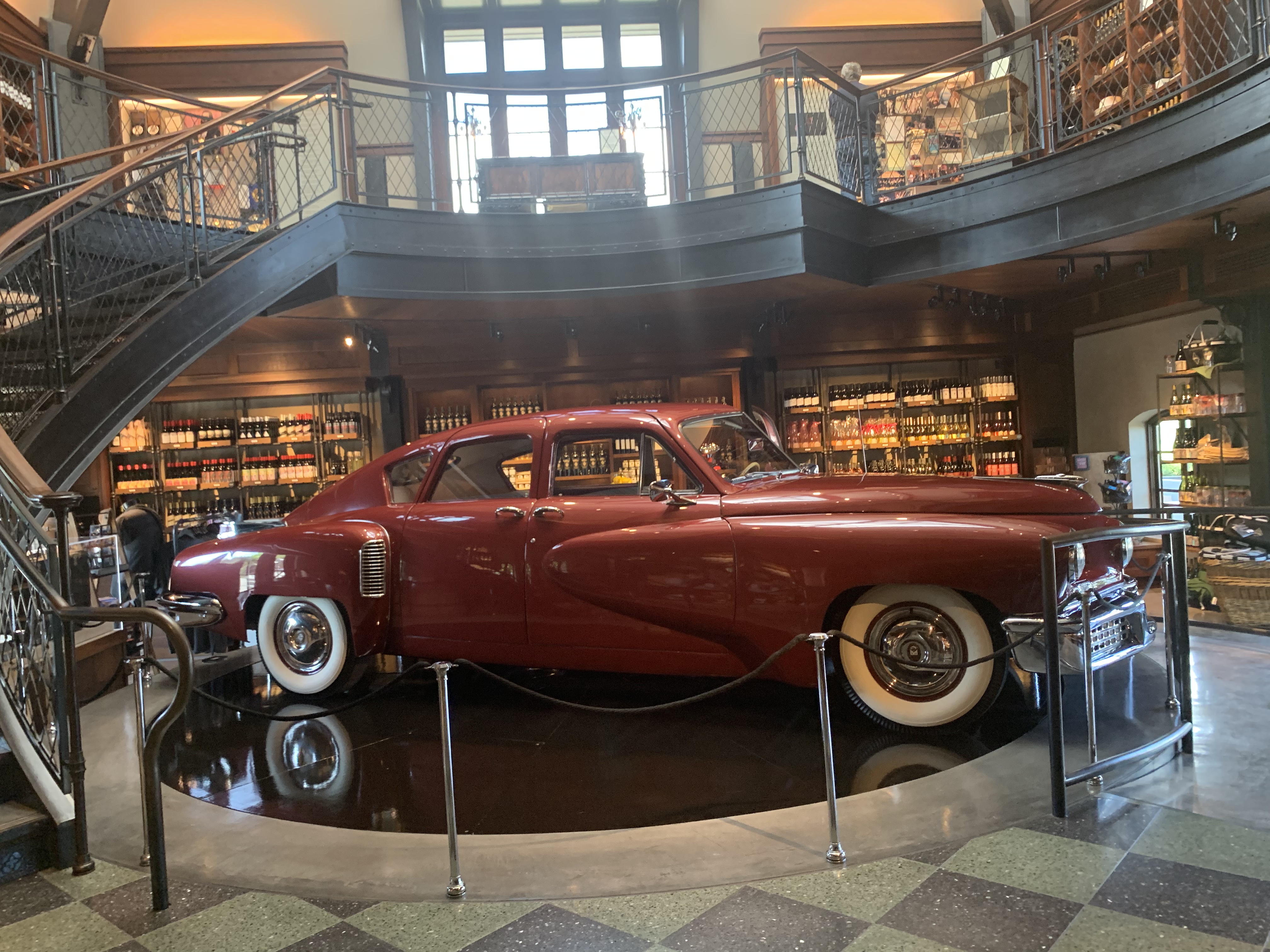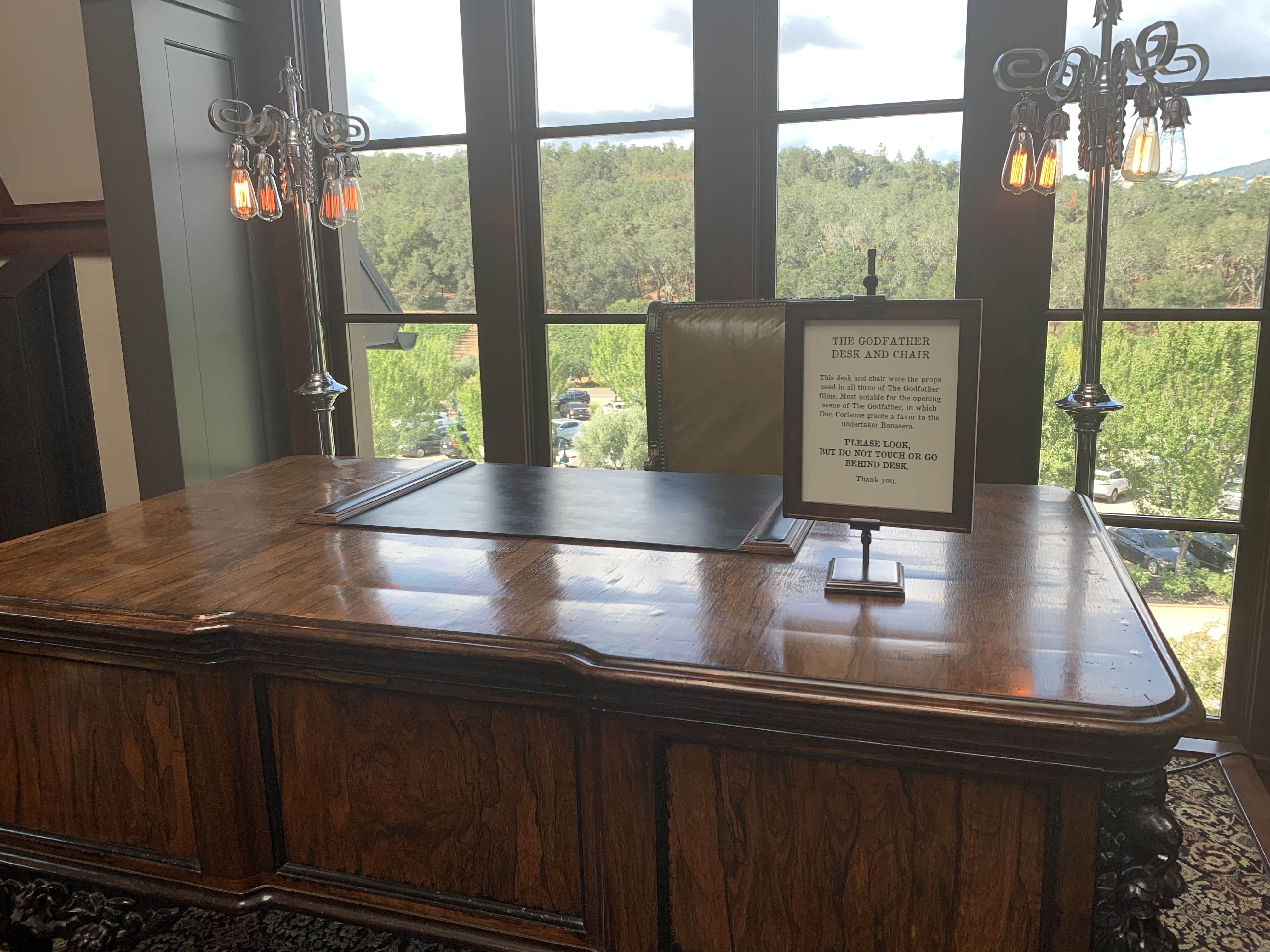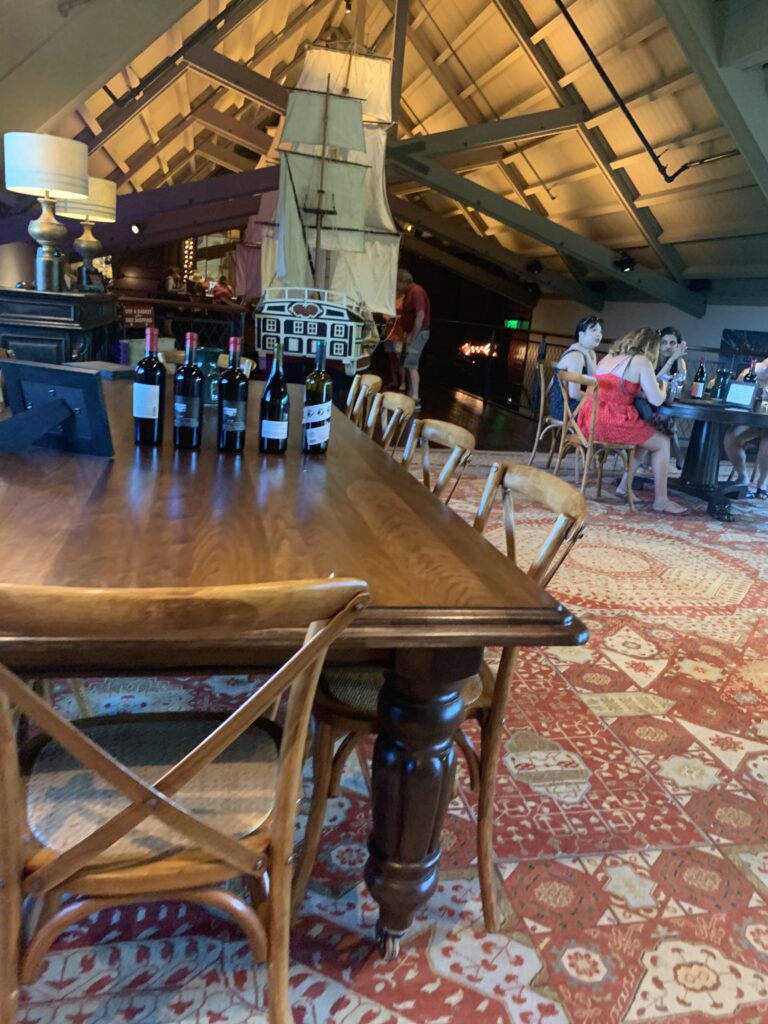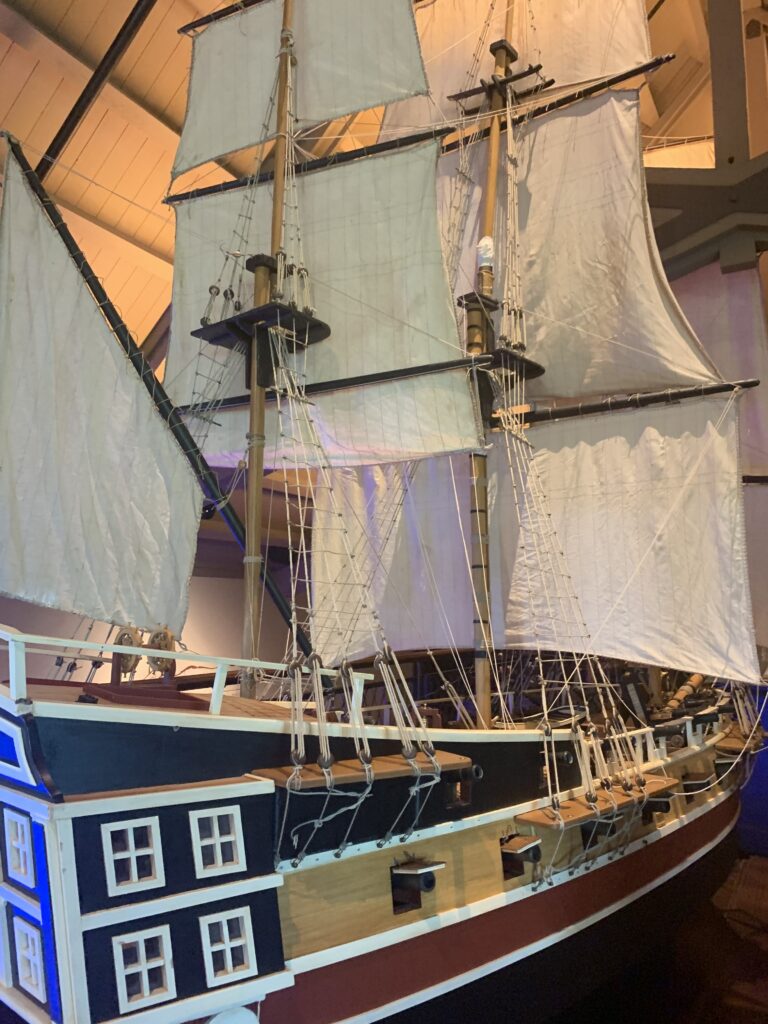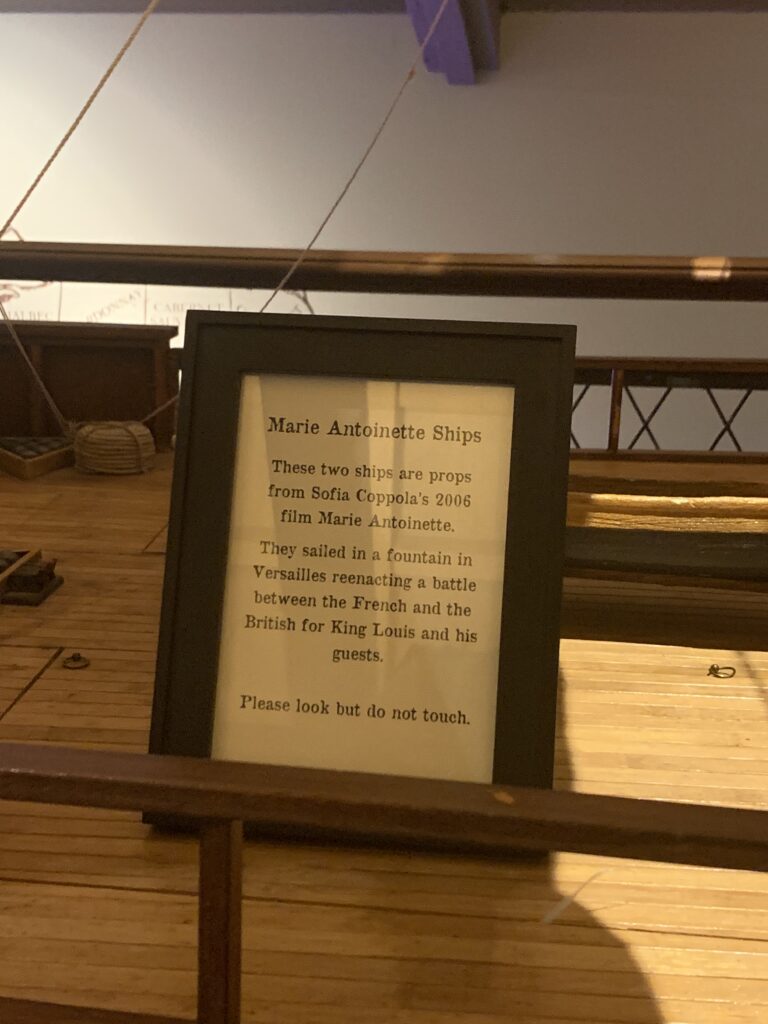 There were a few bars to choose from for tastings, and there were so many people! It was BUSY here!
The tasting was $30 each and this was the list I had. Kris ordered a glass of Sophia Reisling and Sophia Brut Rose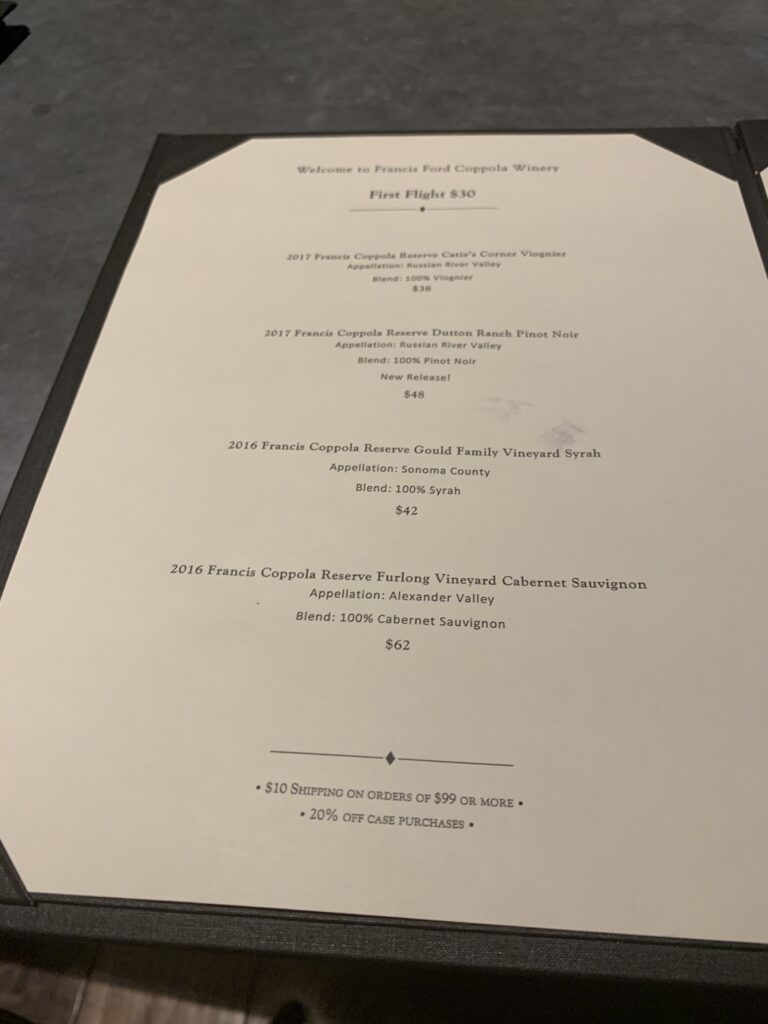 2017 Francis Coppola Reserve Catie's Corner Viognier $38 bottle
2017 Francis Coppola Reserve Dutton Ranch Pinot Noir $48 bottle
2016 Francis Coppola Reserve Gould Family Vineyard Syrah $42 bottle
2016 Francis Coppola Reserve Furlong Vineyard Cabernet Sauvignon $62 bottle
The whole ambiance here was energetic and fun, but busy. I bought a bunch of chocolate and marmalades, and some random things that cost $154..
I did get 2 of each of these bottles, we enjoyed them enough to buy!
Sofia Blanc de Blancs $19 bottle
Sofia Brut Rosé $19 bottle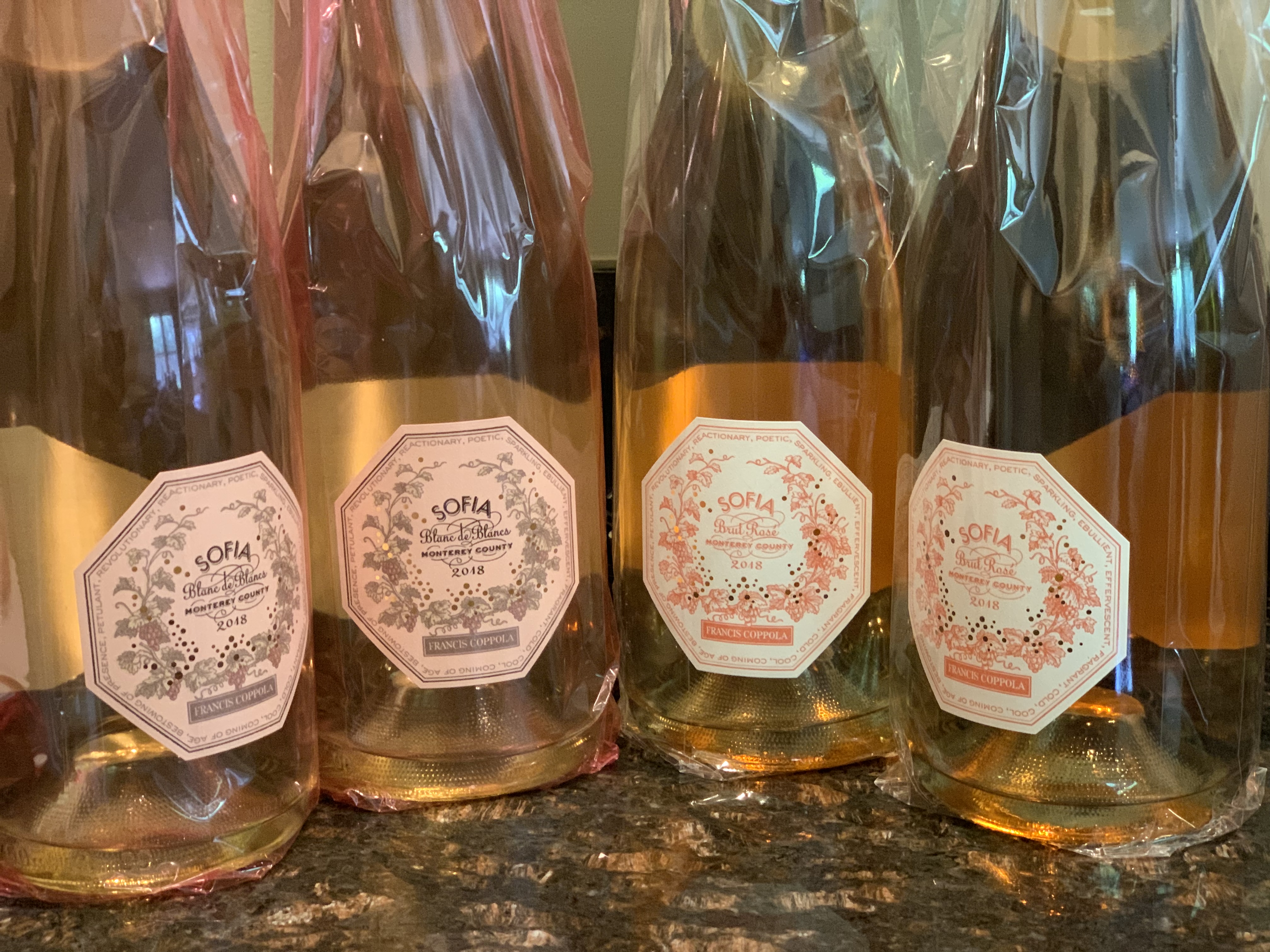 As much as I didn't want to leave, we had one more stop that was supposedly known for their bubbly, Breathless Wines and I wanted to get there before they closed. It was a 9 minute $11.38 ride to our last winery,
The winery is in a business parkway type area and has a cute outside patio.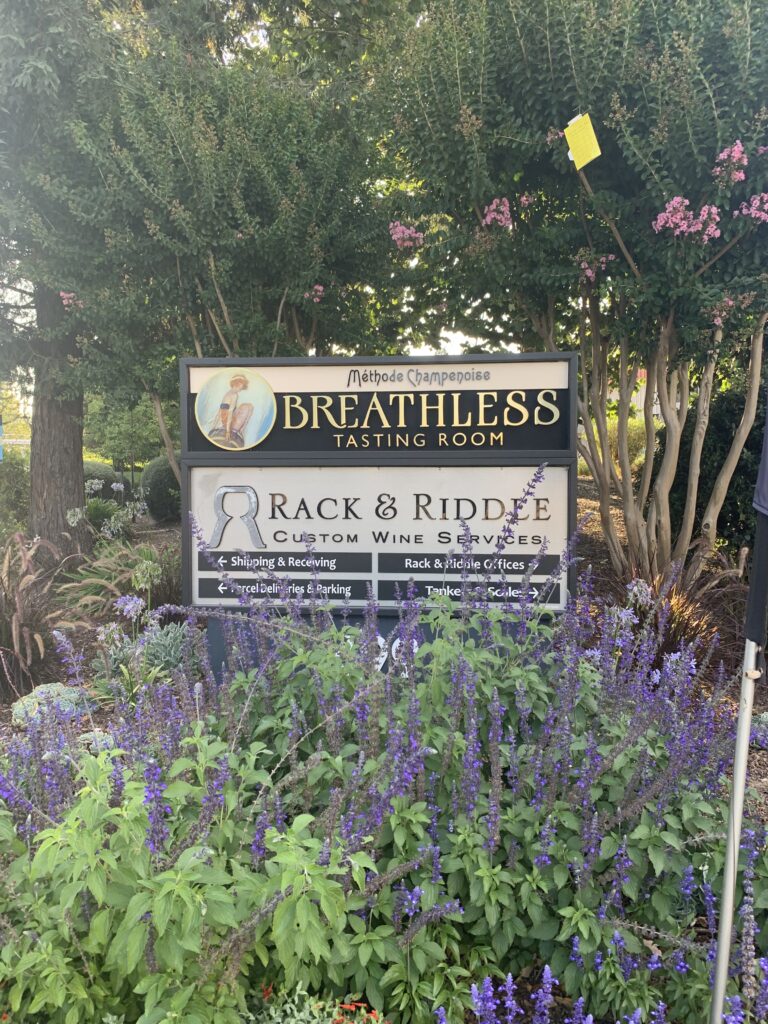 There was one other couple there and we were seated by a really nice bubbly hippie like lady. We both got the $16 Bubbles Tasting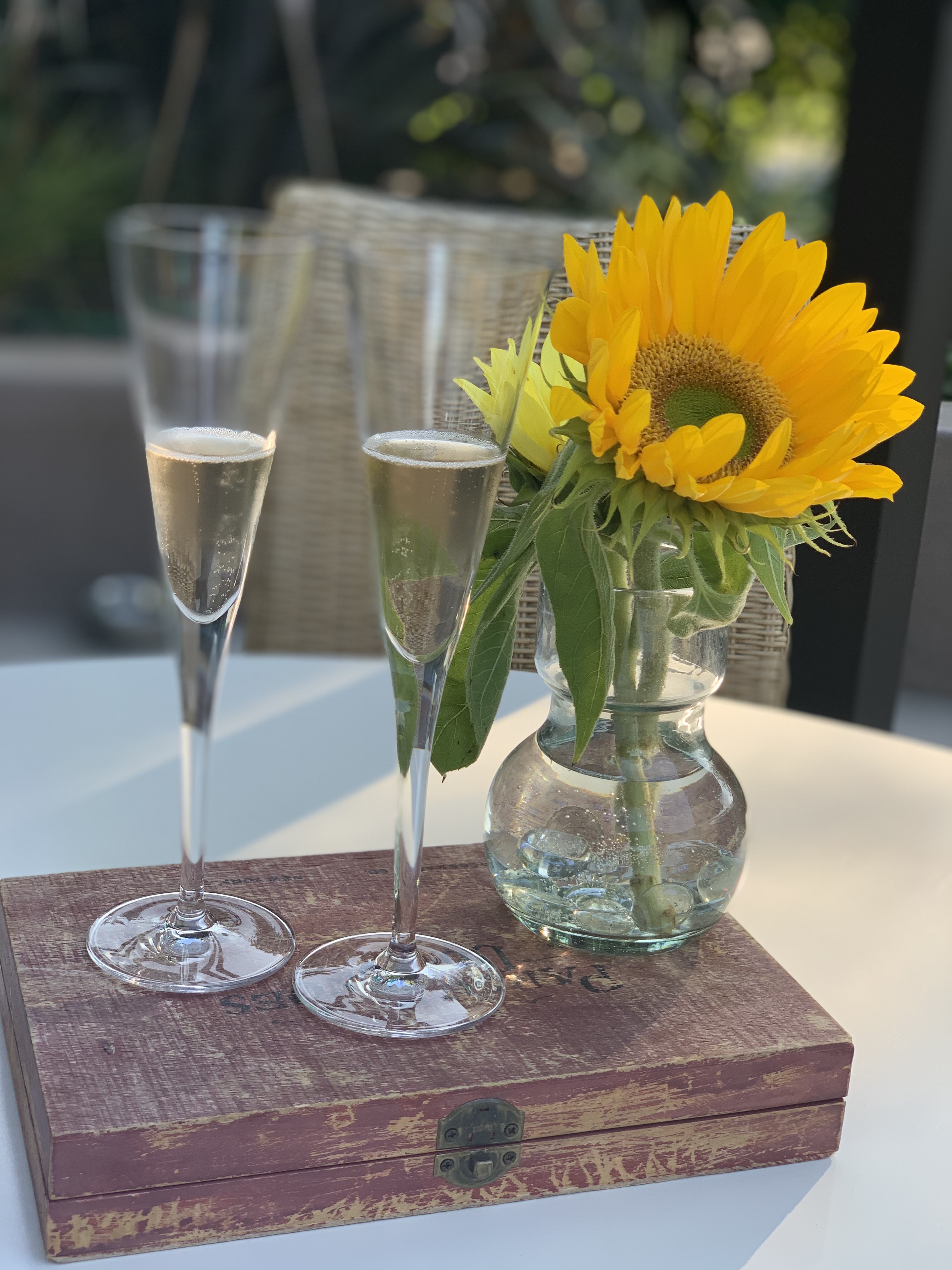 Blanc De Noirs $32 bottle
Brut Rosé $33 bottle
Sparkling Moscato $29 bottle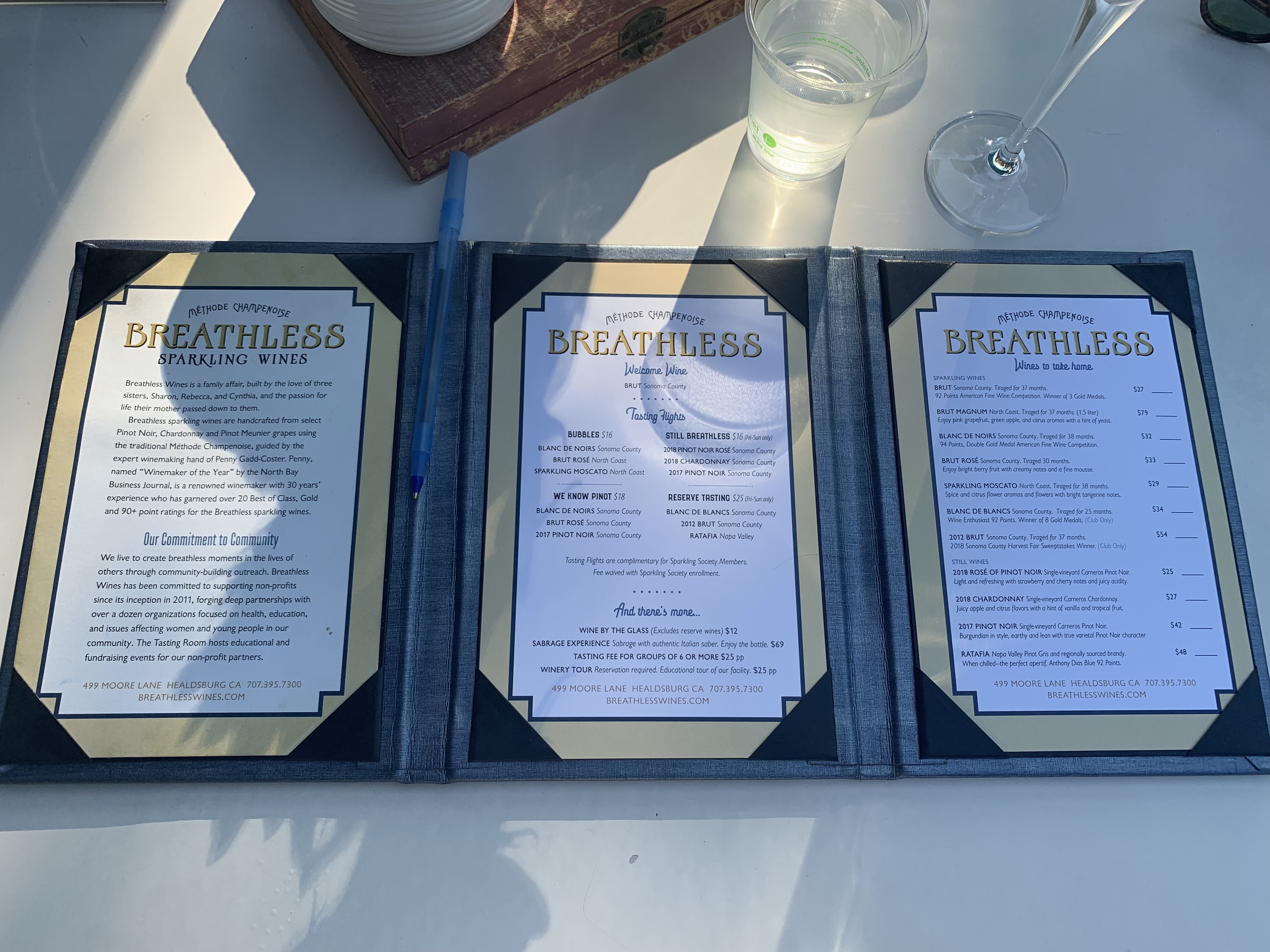 While all were good, none enough to bring home so we ordered a Lyft to dinner at Agave Mexican Restaurant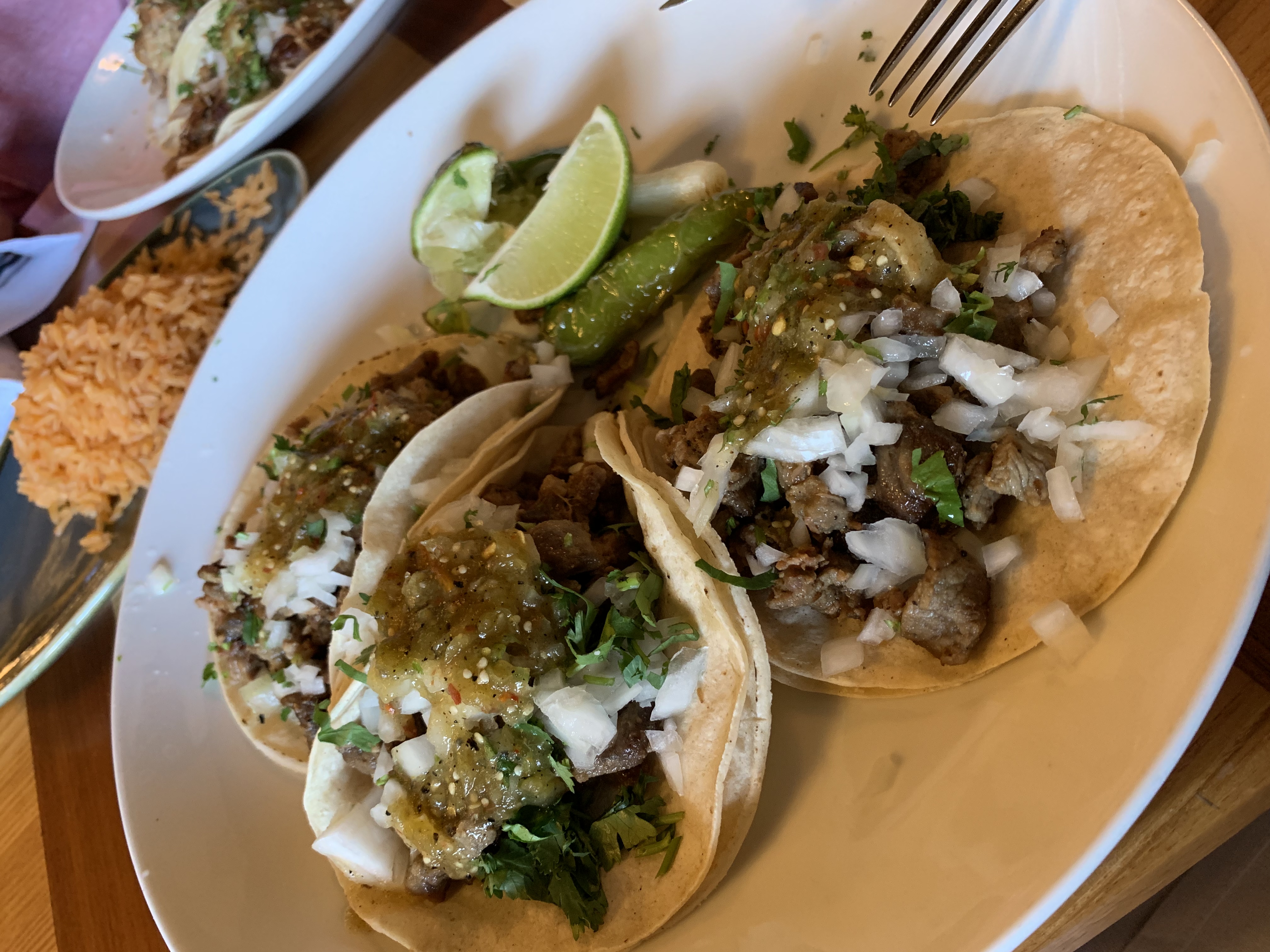 It was just ok, but we had a taste for Mexican and this was the closest. It was a 14 minute, $22.47 ride back to the room for the night. Lets hope we are not kidnapped for human trafficking by the murdered people in the room…(kidding not kidding)…Back in the room by 8pm lol…
xox~j