Its been a week ago today since we've come back from our gorgeous trip, and the jet lag and waking up between 130am and 430am this week is starting to become almost normal again.
We had these reservations about a month ago, and we were really looking forward to winding down to a lovely date night after a long and busy week back at work.
This night has been long overdue, since it was 9 weeks ago we were here last….I had a petty and entitled moment earlier, and was pouting over not being able to get my makeup done for our date night because Eddie wanted to leave at 430pm to be at a store before they close at 6pm. Clearly, I got over it quickly since I knew it would be well worth not getting my face done!
We pull up on Oak Street, and Eddie drops me off in front of Hermes and says to ask for his new friend, Cherie while he parks the car. She pulls out a bracelet that I "might" be interested in, and puts it on my wrist…thank GOD she didn't need to twist my arm as the white with rose gold Clic H fit perfectly. This was the bracelet I was looking at in Bangkok and didn't buy since it was $250 more there than here in the States, Chicago just has a city tax of 10.25%. This was a "just because" surprise prize that my sexy ass darling husband took me for just before our dinner date! I have to say, this was definitely worth me not getting my face done! I am so lucky to have him!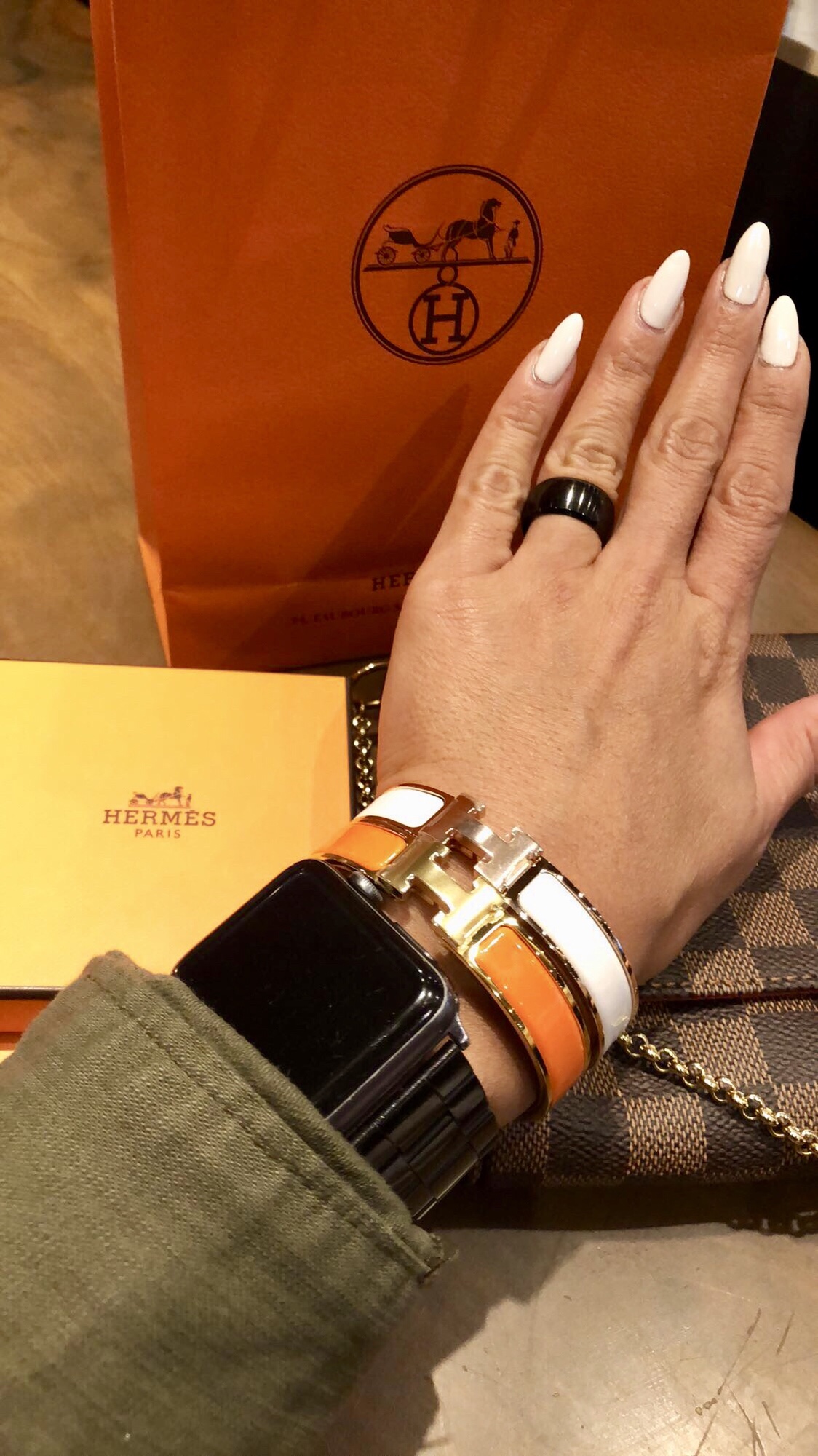 Since they close at 6pm and we had 2 hours until our dinner reservations, we hung out at Starbucks for a quick nitro cold brew, then headed out early for a pre-dinner drink at our favorite-Steak 48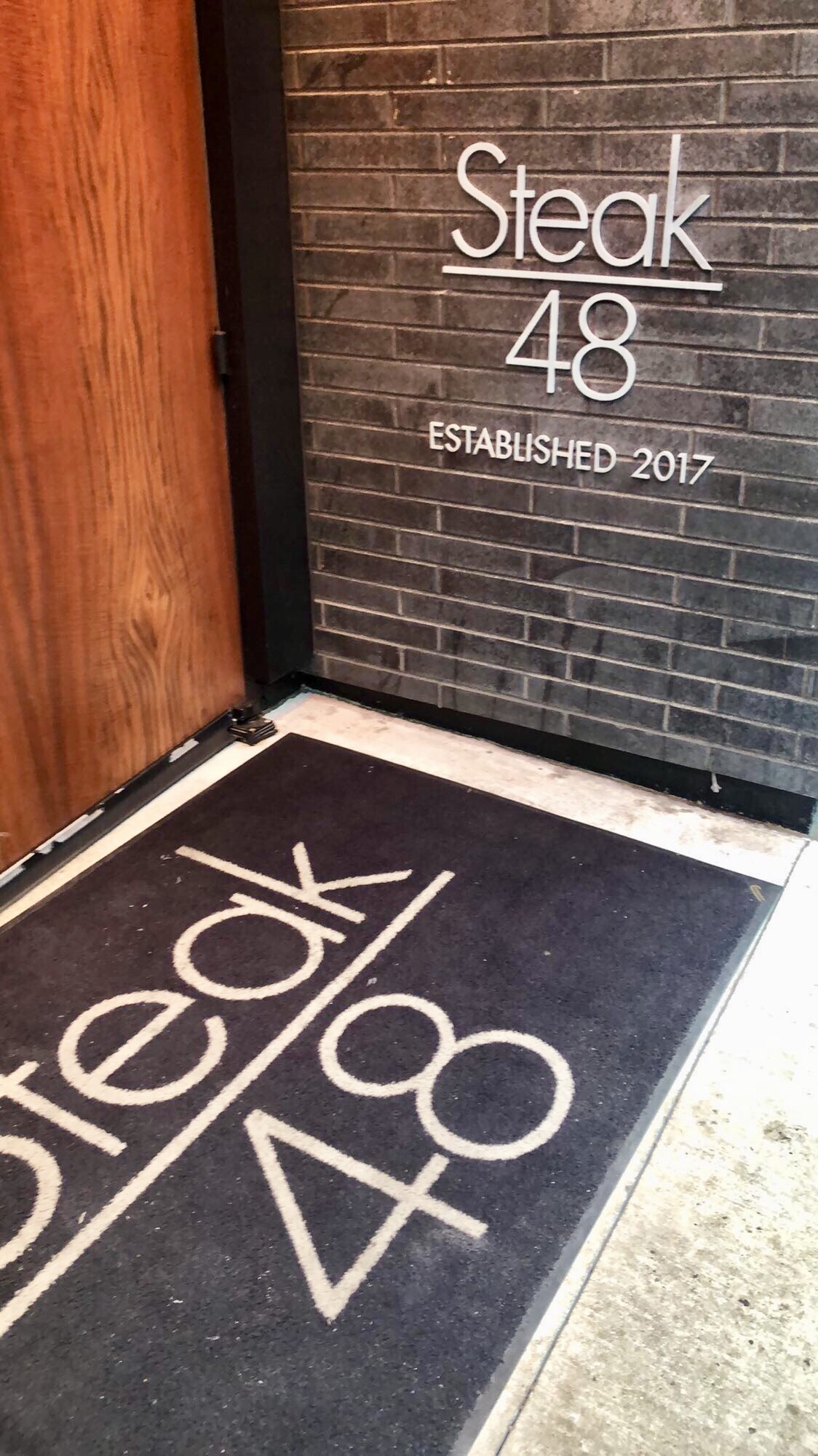 We lounged out at the bar until our table was ready, and MJ (one of the managers we came to know from frequent dining) greeted and welcomed us for the evening…Luckily we didn't have to wait too long, but it didn't matter since we were enjoying each others company and sipping a beverage, Coors light and Justin's Cabernet.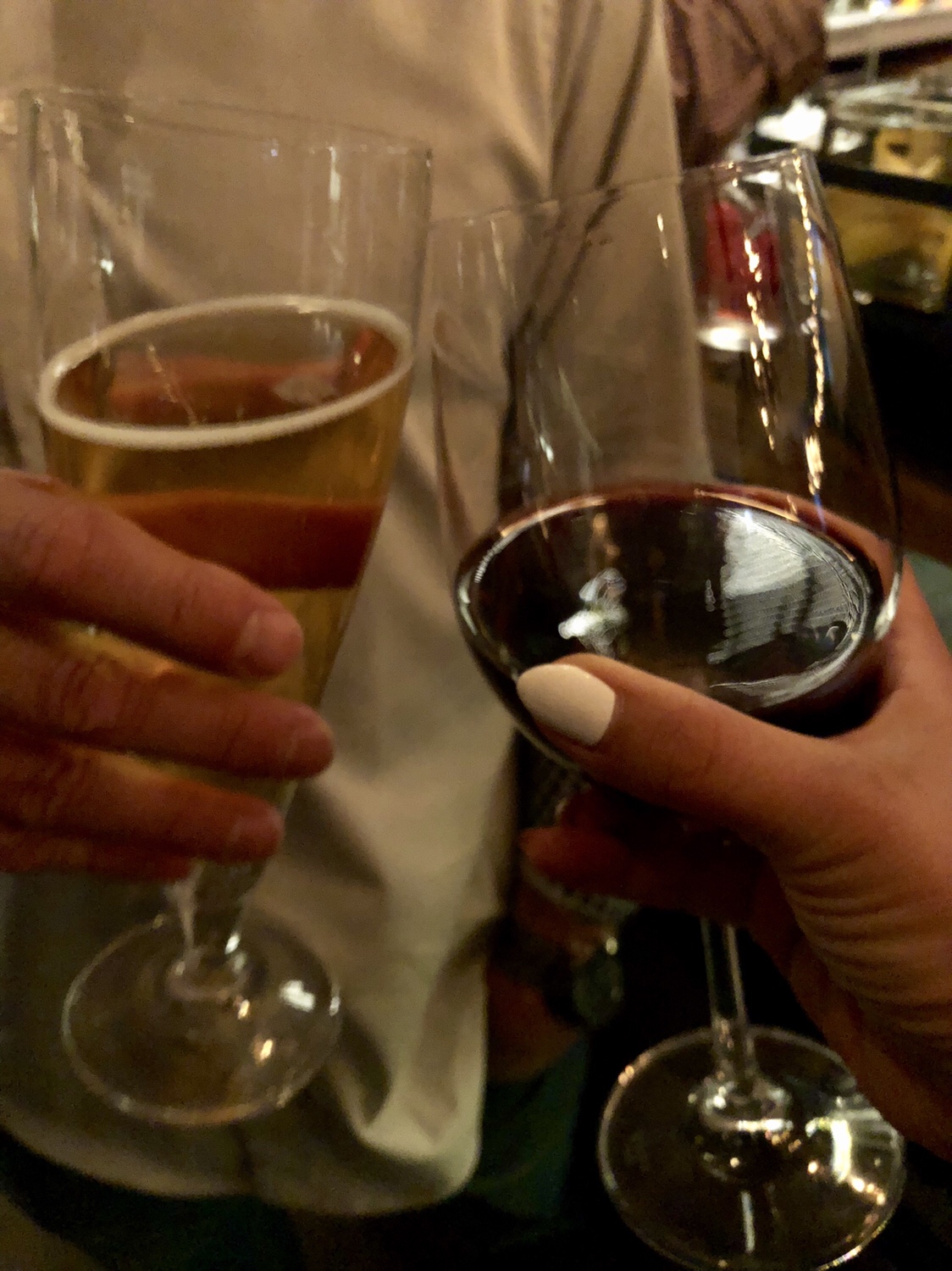 The garlic parmesan bread is so soft, and warm….I'm just watching Eddie enjoy it so I can actually eat my favorite sea bass.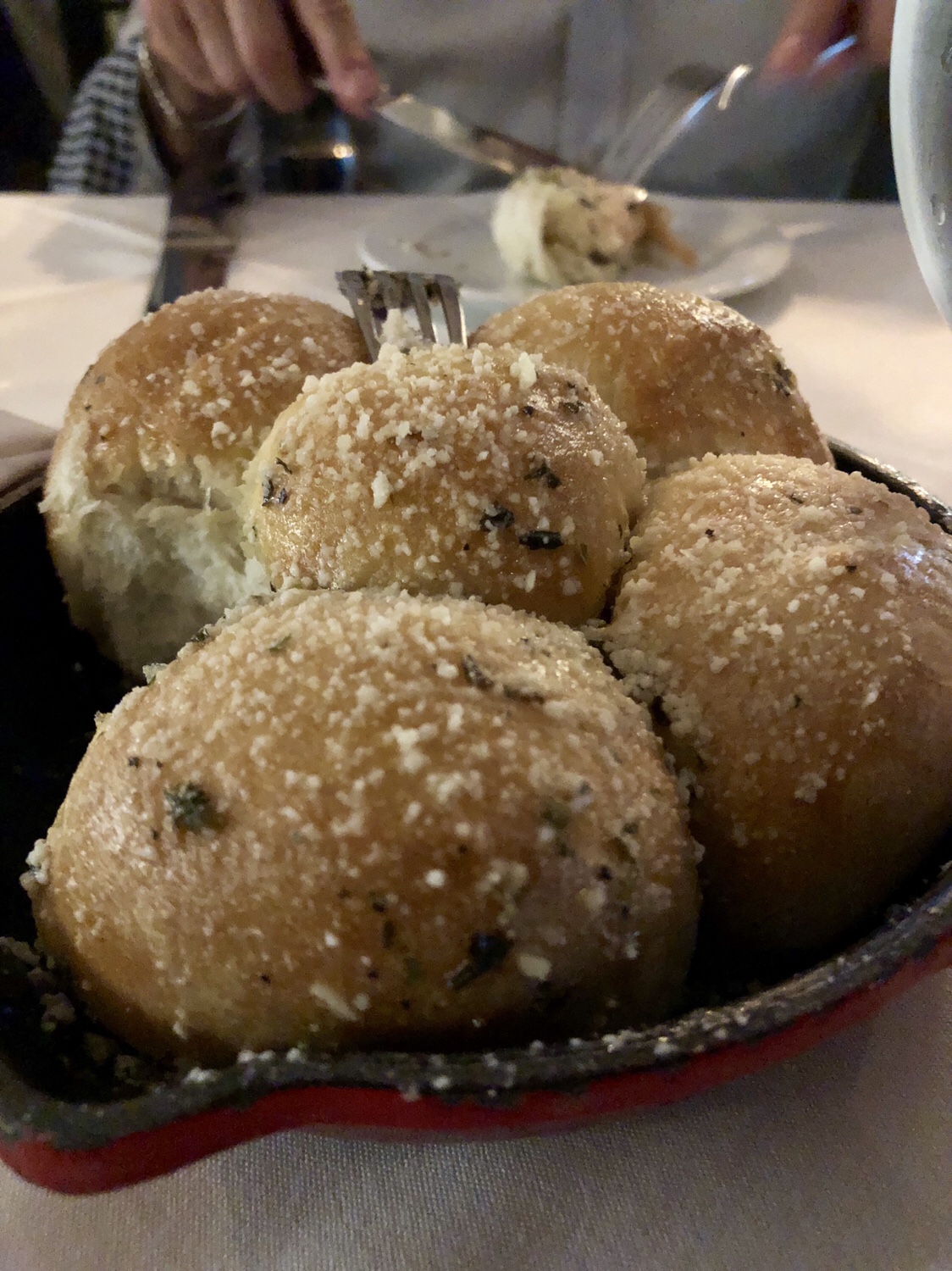 Dinner came, and instead of my sea bass that I ordered, out came a salmon. While it looked just as delish, and I had zero problem eating it, I did have my heart set on a sea bass-especially since the one at New York Steakhouse in Bangkok was such a hashtag fail…yep, still sour lol.
Not only did they take away the salmon to make me a perfectly pan-seared, soft, buttery, perfectly seasoned, flaky sea bass for me, but they took back Eddie's ribeye and my side of brussel sprouts back until my sea bass was ready so we can eat together…you'd think it was common sense to do that, but only the best thinks of that…Seriously every bite is so consistently flavorful, I can't get enough!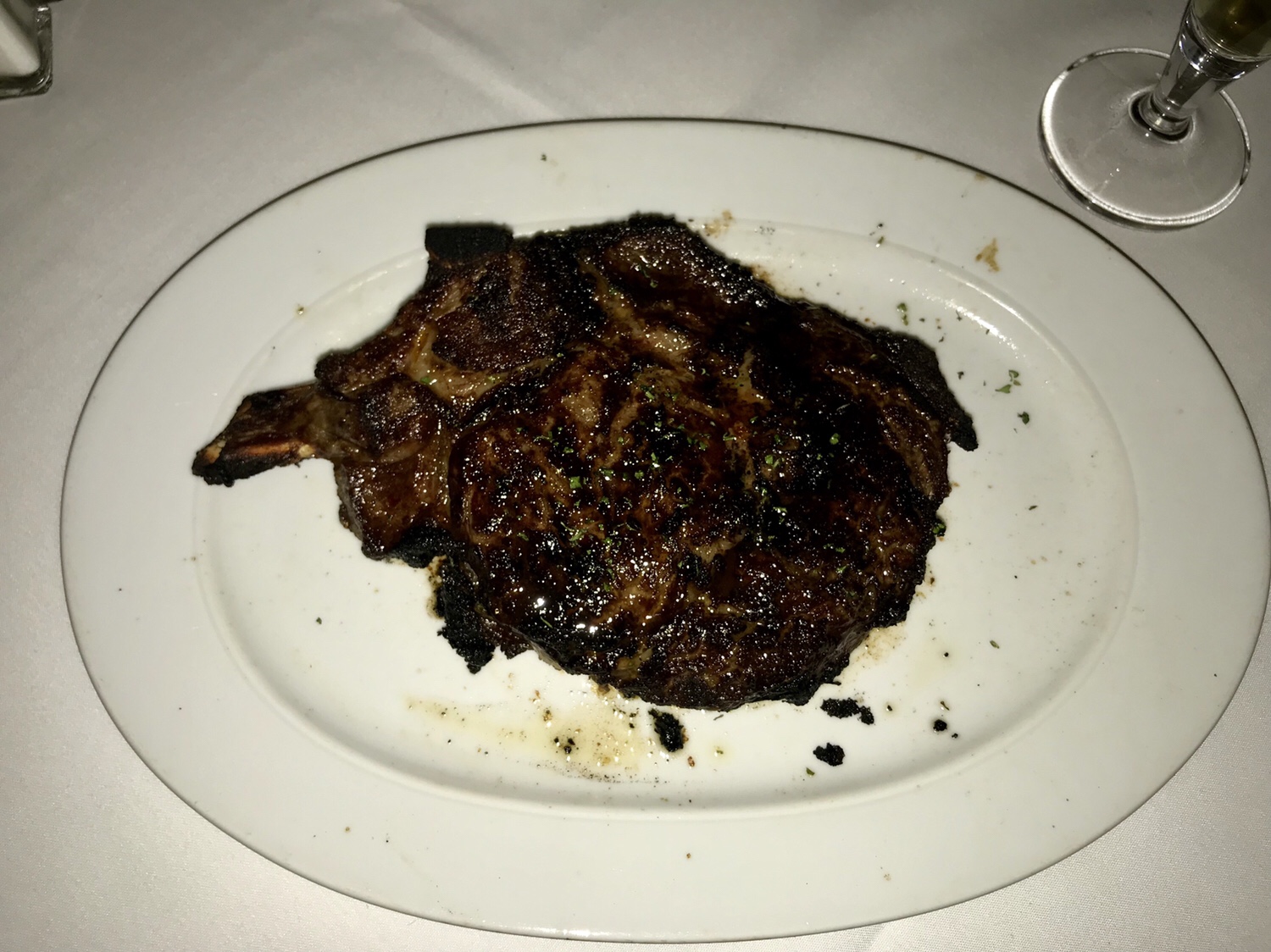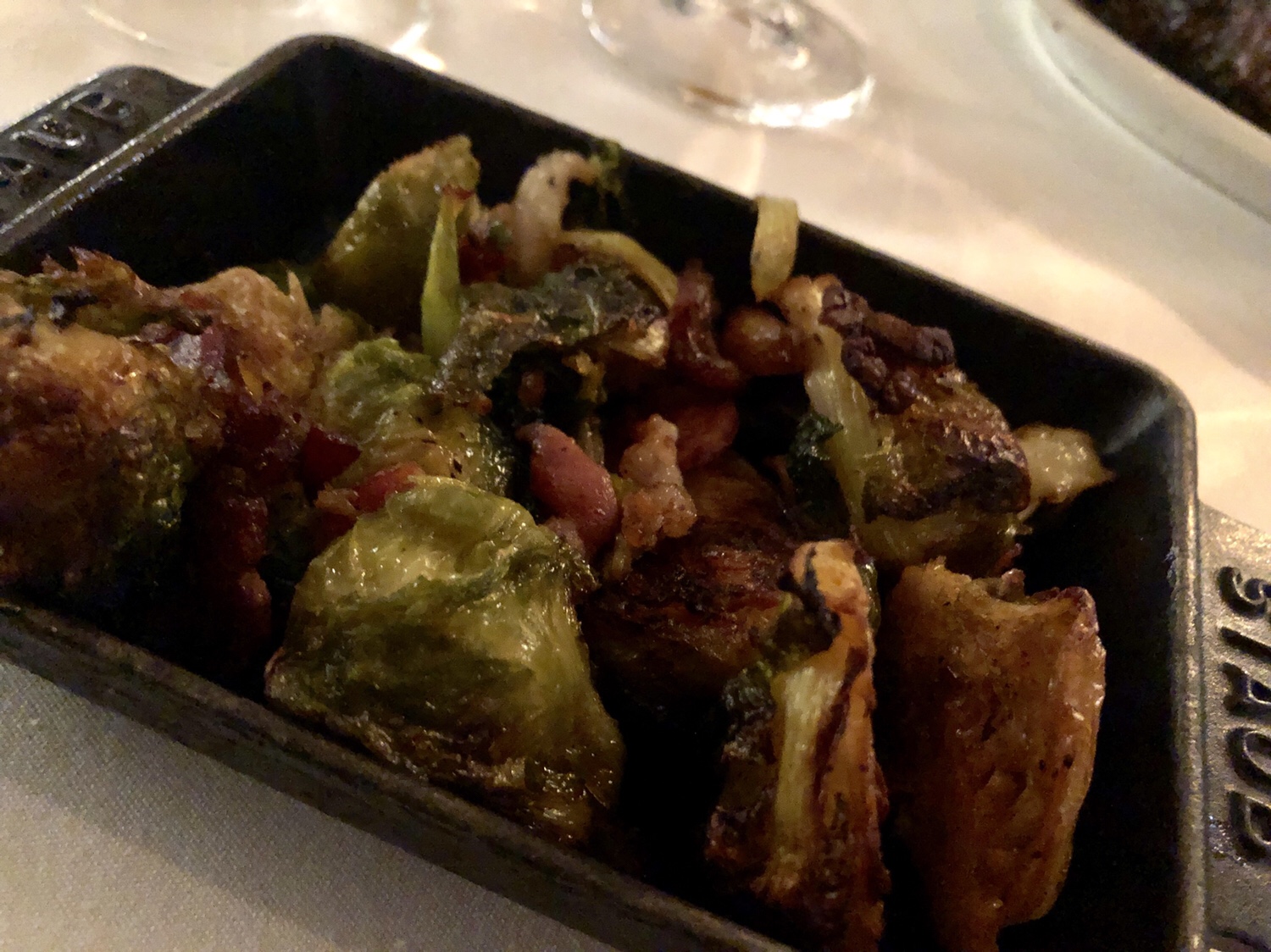 I cannot brag about how much I love coming here, and even though our regular server Z was off for the night, we still sat in our favorite area of the restaurant, and David made sure to take very good care of us!
Steak 48 is clearly above and beyond-because they brought me a salmon instead of my regular sea bass, they were extremely generous in compensating us for the (clearly what was not) an "inconvenience." We were in no hurry and just enjoying us, it didn't matter to me how long we were there. I love the VIP service we get every time we come in, thats why Steak 48 is our #1 choice of dining.
Last but not least, Eddie and I of course saved room for one of our favorite desserts: chocolate gelato…..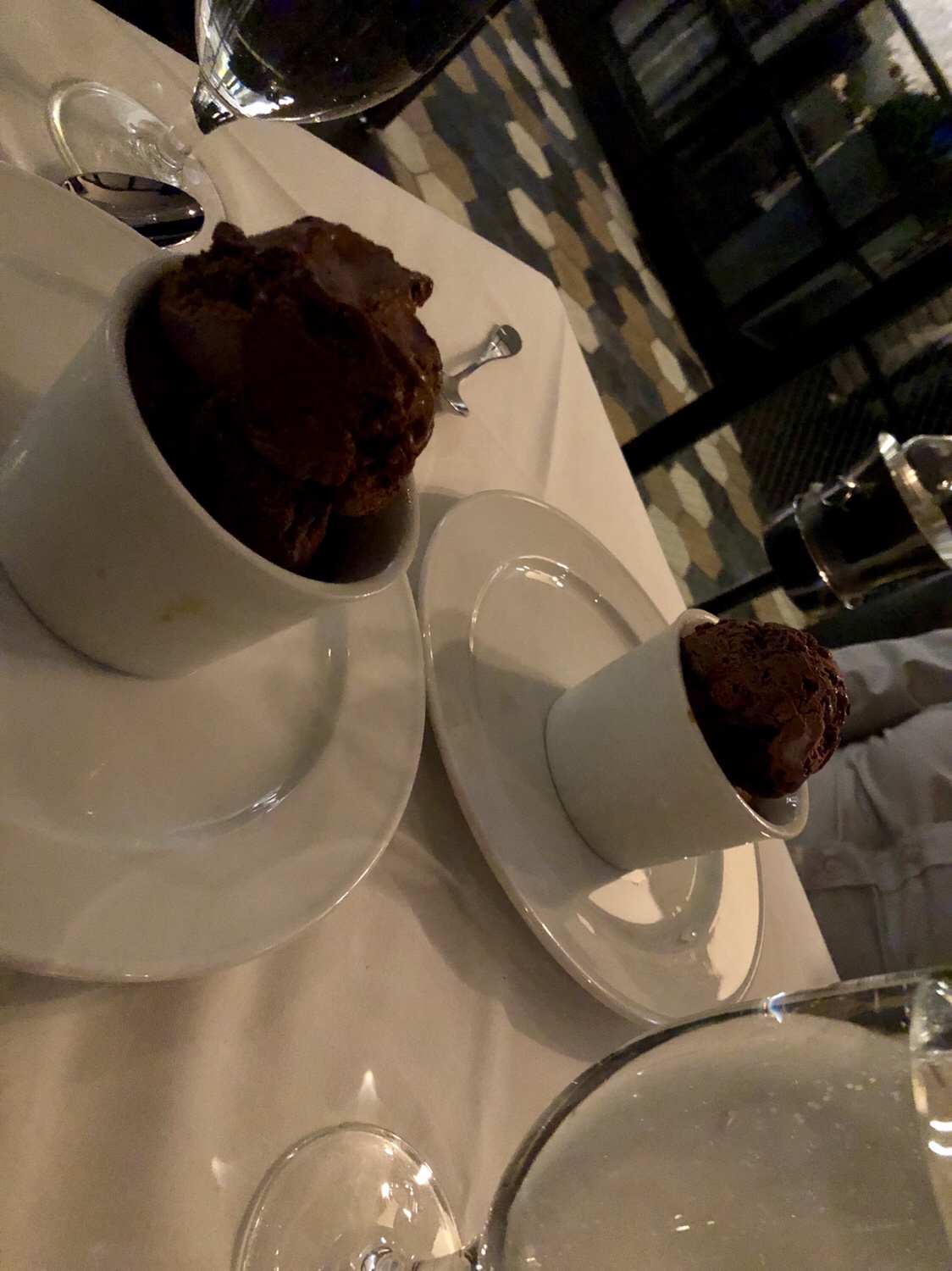 We ran into old friends Tony & Brian, and their adorable friend (who's name I forgot, I apologize), who broke their Steak 48 virginity this evening! Hope they enjoyed it as much as we do!
Till next time: May 11!
xox~j