Today is our 25 year anniversary!!
I slept surprisingly good, and woke up at the 8am alarm and went to the 10th floor for some coffee, where breakfast is included with our stay. Ok wow. THE VIEW!! I rush back down to let everyone know to hurry up so we can go to breakfast and show everyone the view.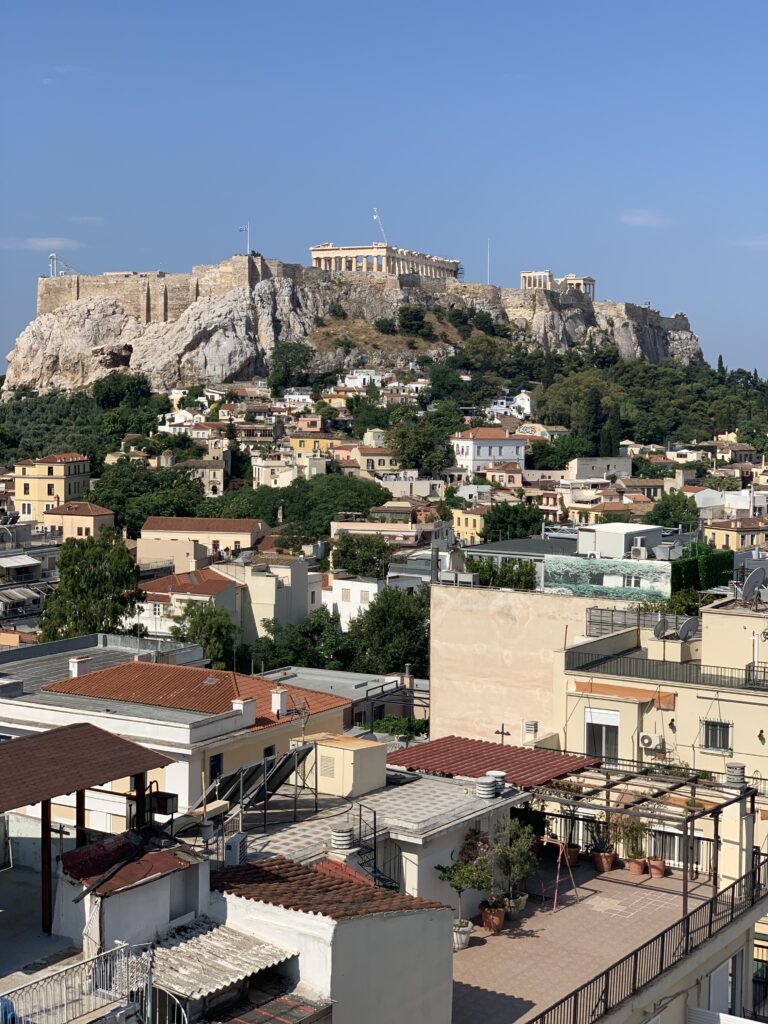 It was a typical breakfast buffet. BUT THE VIEW!!!
After breakfast, we get ready and head over to the Acropolis via Beat which is the ride share app in Greece. It was €3.47 from the hotel to Acropolis, about 10ish minutes.
Tickets were €20 each to enter.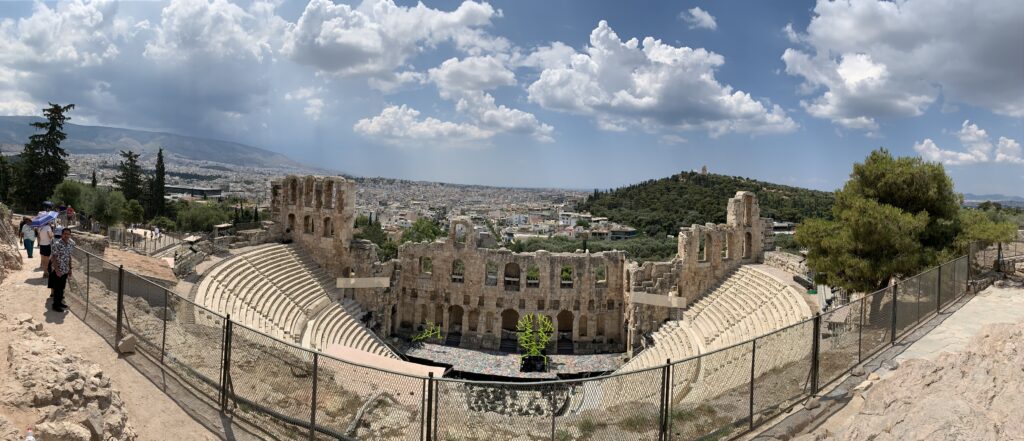 Be careful walking, it was slippery (but dry), stone uneven grounds. Don't wear sandals, I suggest walking or gym shoes.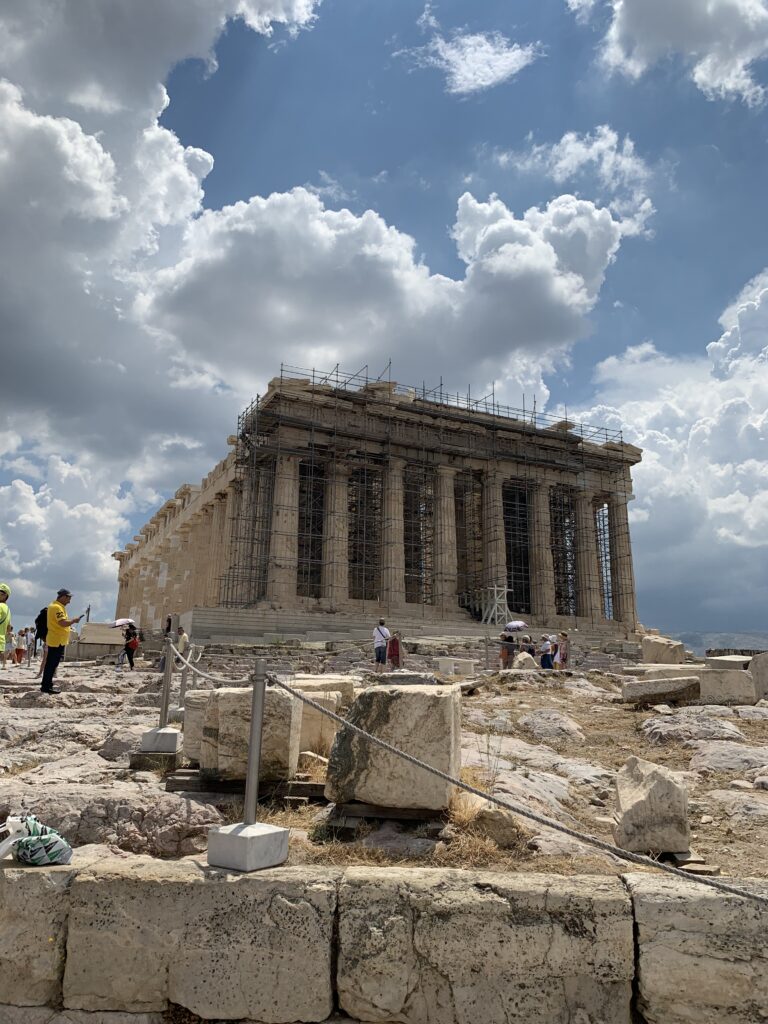 I overheard some lady said it is over 2 hours to do, but took us just less than 30 minutes from entrance to finish. The sun was nice and bright at 80 degrees(ish) but wasn't unbearably hot. I think it could have been 10 degrees warmer and I would have been perfect!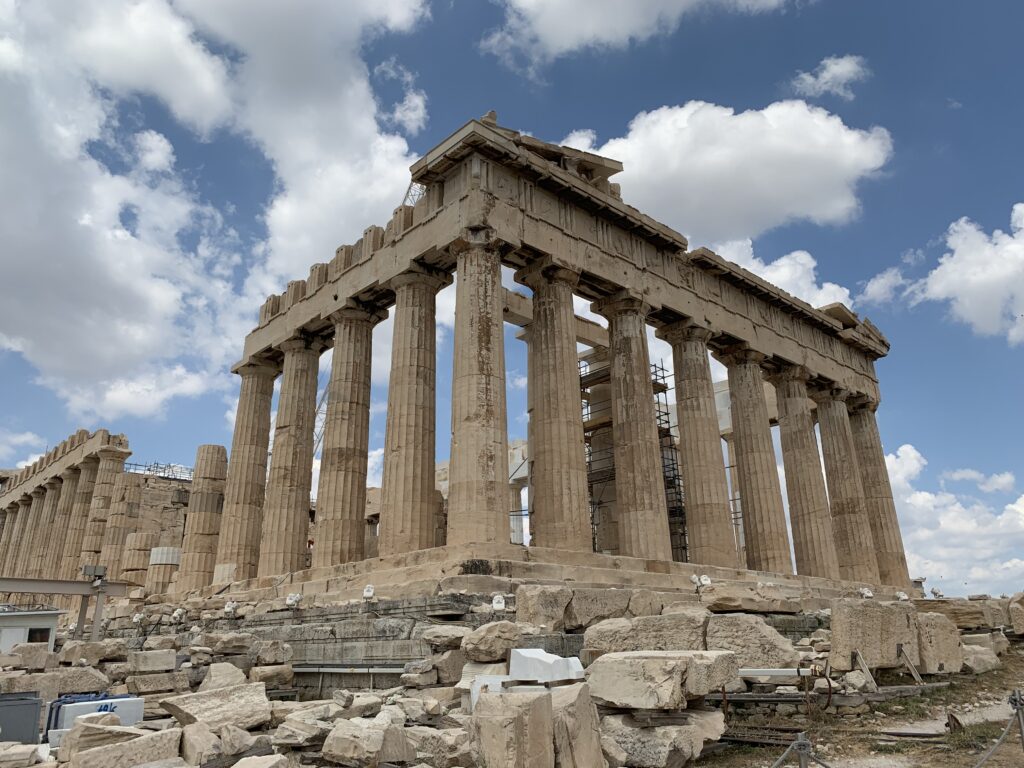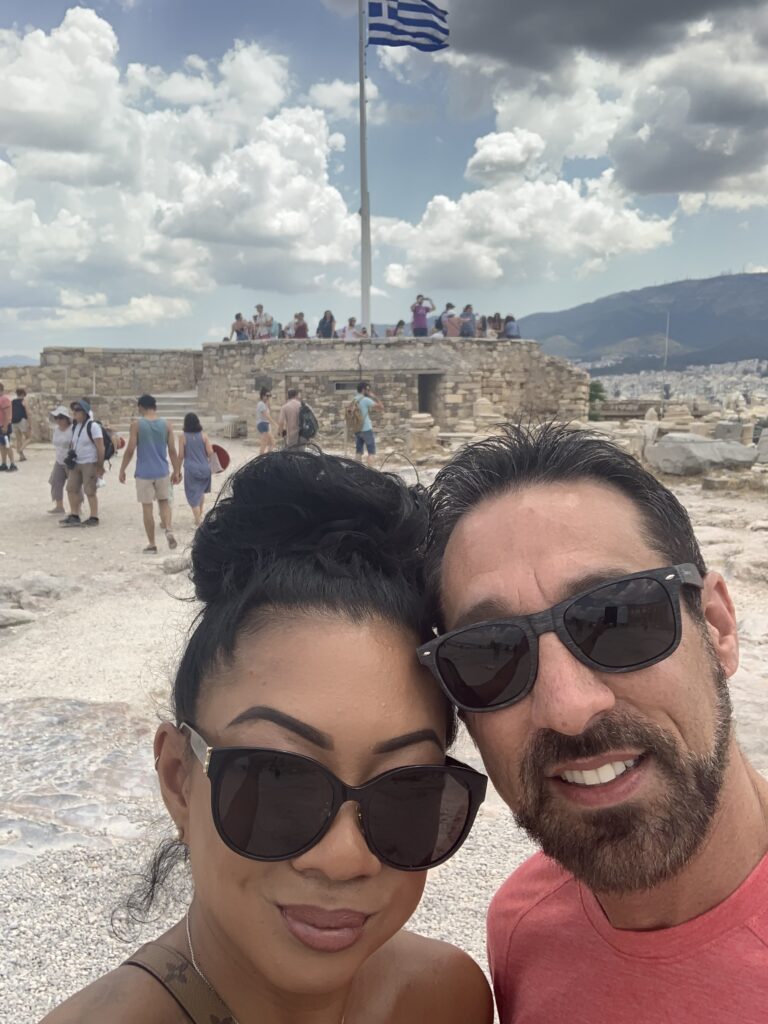 It was 1230pm and time to head back since our late check in is 1pm and we are getting picked up at 2pm for our 430pm flight to Mykonos. During our power walk to the hotel, we stumbled upon a Flea market where we most likely would have stopped, but we had to get back…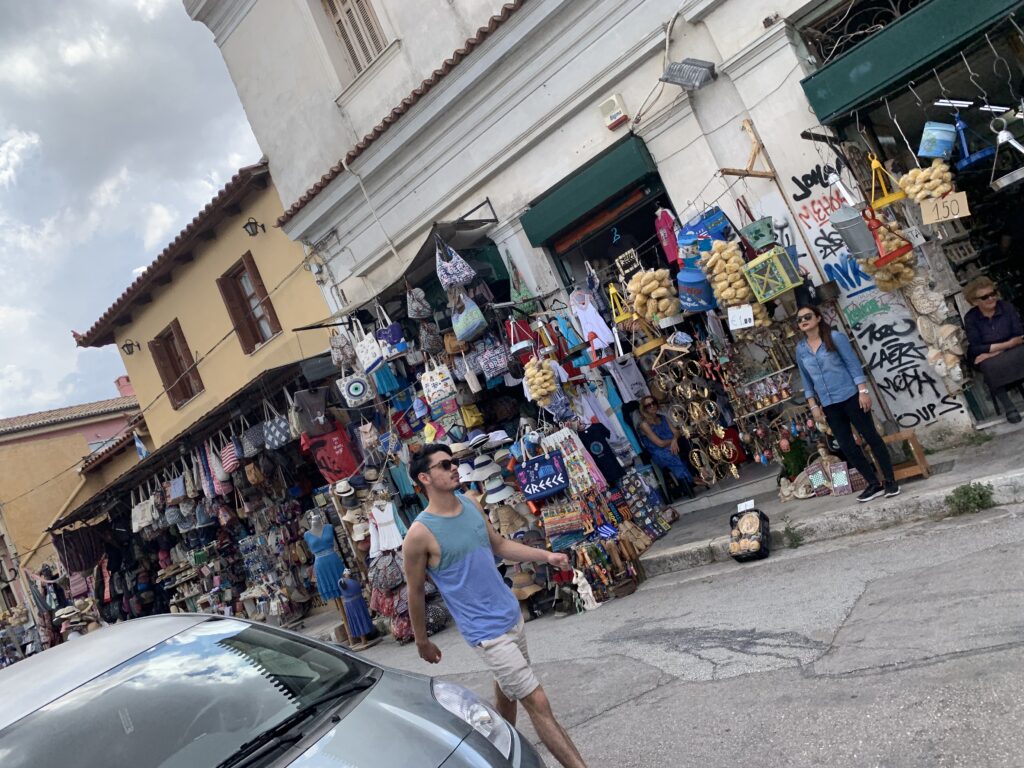 We made it just before 1pm with an hour to kill so I wanted to run over to Chanel and see if I can grab something quick! Kristefer said he'd come with since it was a 13 minute walk. We got to the main street and I said maybe we should not go and rush since there is one in Mykonos, and Kris said we can drive the scooters around instead…ohhh lets take them to Chanel!! PERFECT!!! We get there in 5 minutes, I get in and a nice man is helping me. They didn't quite have what I was looking for so I bought a pair of earrings!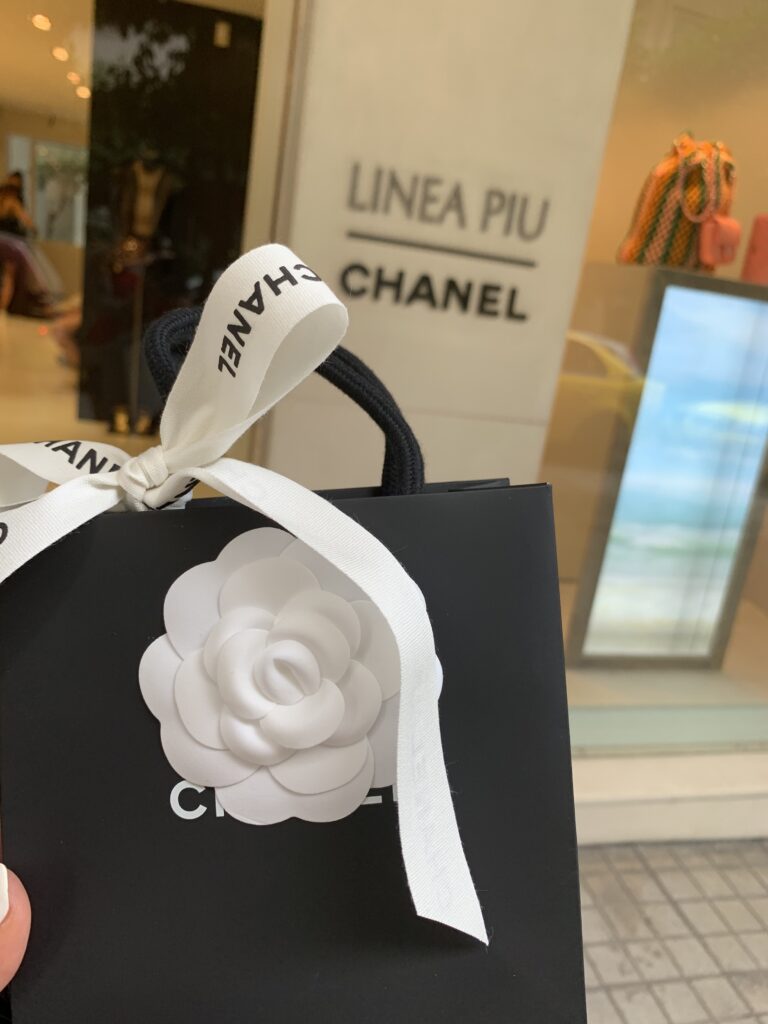 We hot back to the hotel at 1253pm and jumped in the van to Athens airport with Aegean Airlines. From the gate we were shuttled to the tarmac where we boarded the plane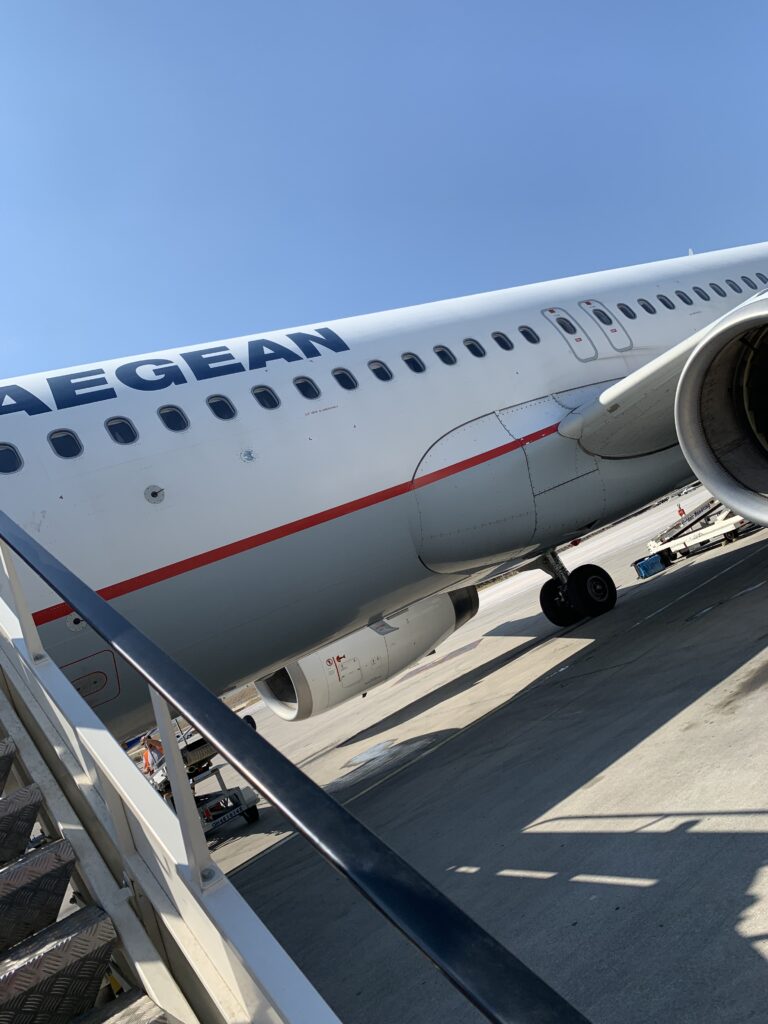 It was a 25 min flight to Mykonos. They gave us more in a 25 min flight than they do in a 4 hour flight to Cali! We got little candies, sesame cookie, and wet wipes.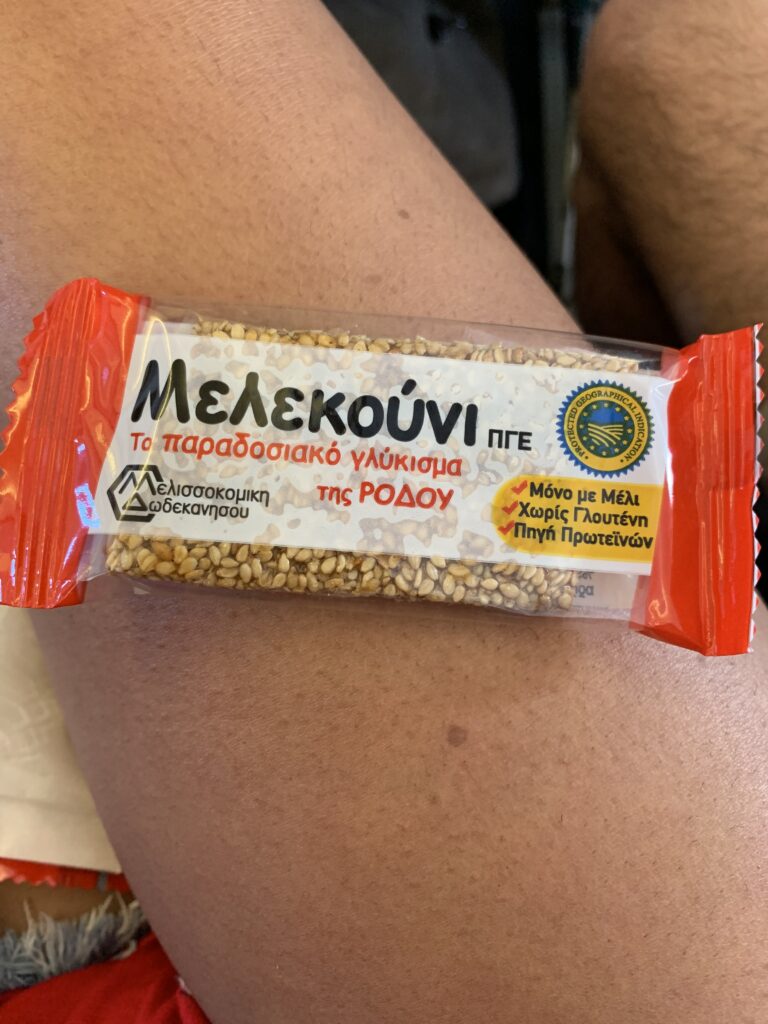 I think it took us longer to get our luggage than it did to fly here. Of course ours was literally the last luggage on belt, of i were to guess, we waited 40 minutes for our luggage…
We found our driver and it was only a 5 minute drive to Myconian Korali Resort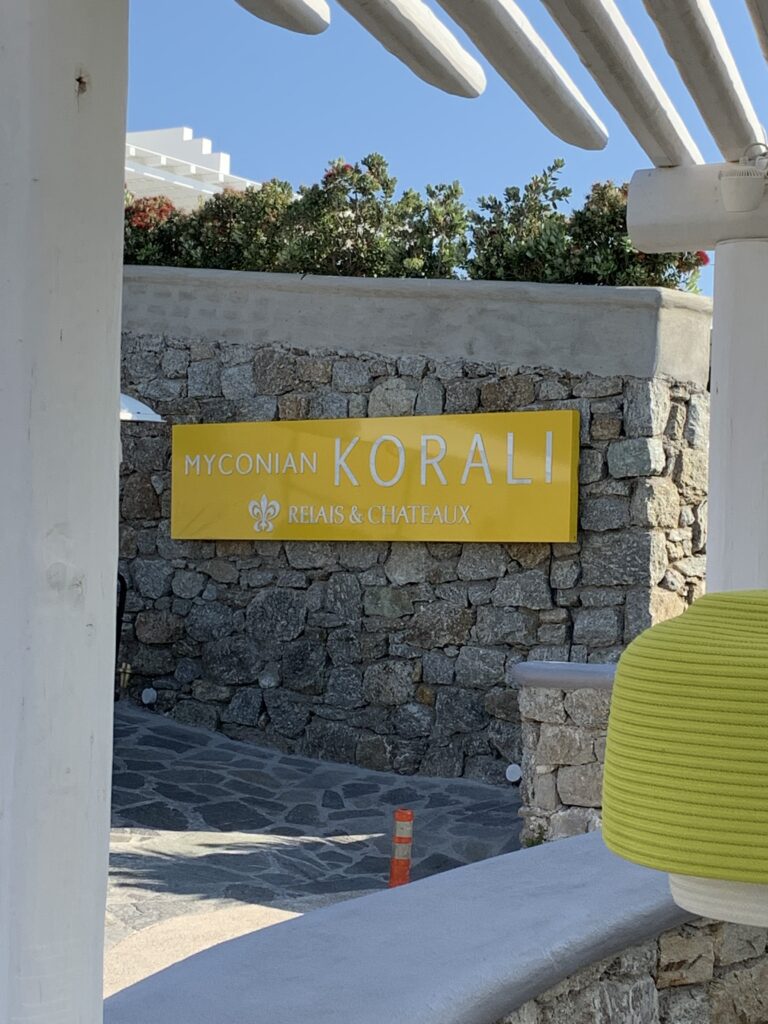 Got into our rooms. Hot tub w great view (wink wink)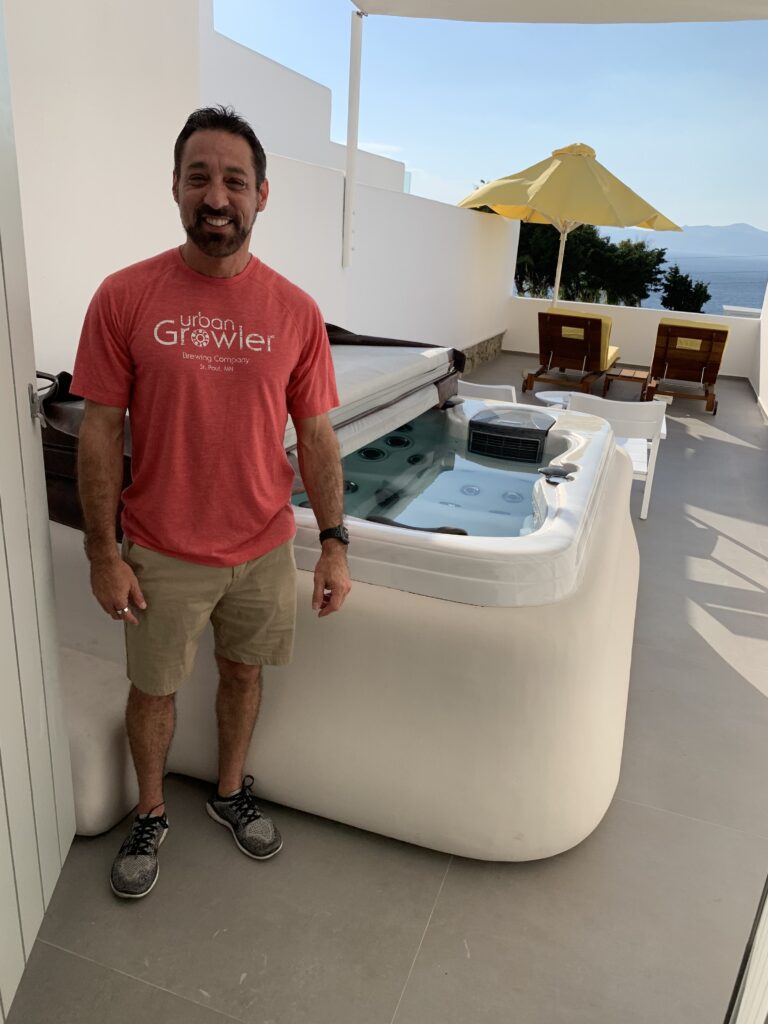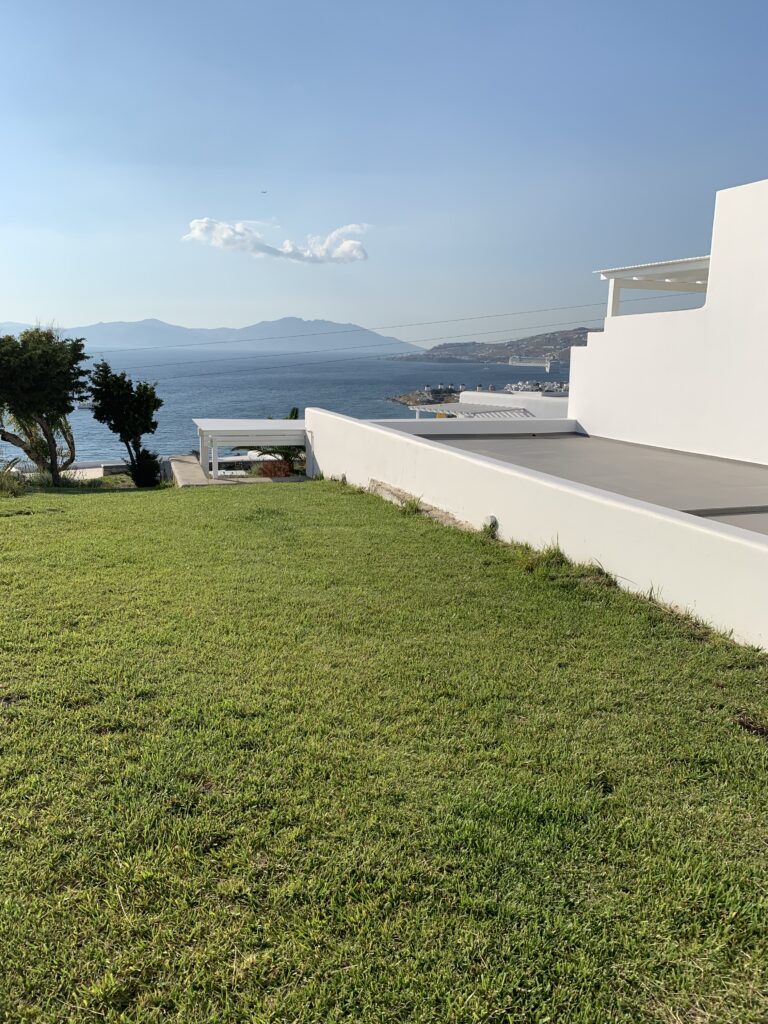 Got ready took 6 minute 23 seconds €12 Ride in town for 730pm reservations at Remezzo where the hotel lady suggested. Outside seating with water view? Ok!!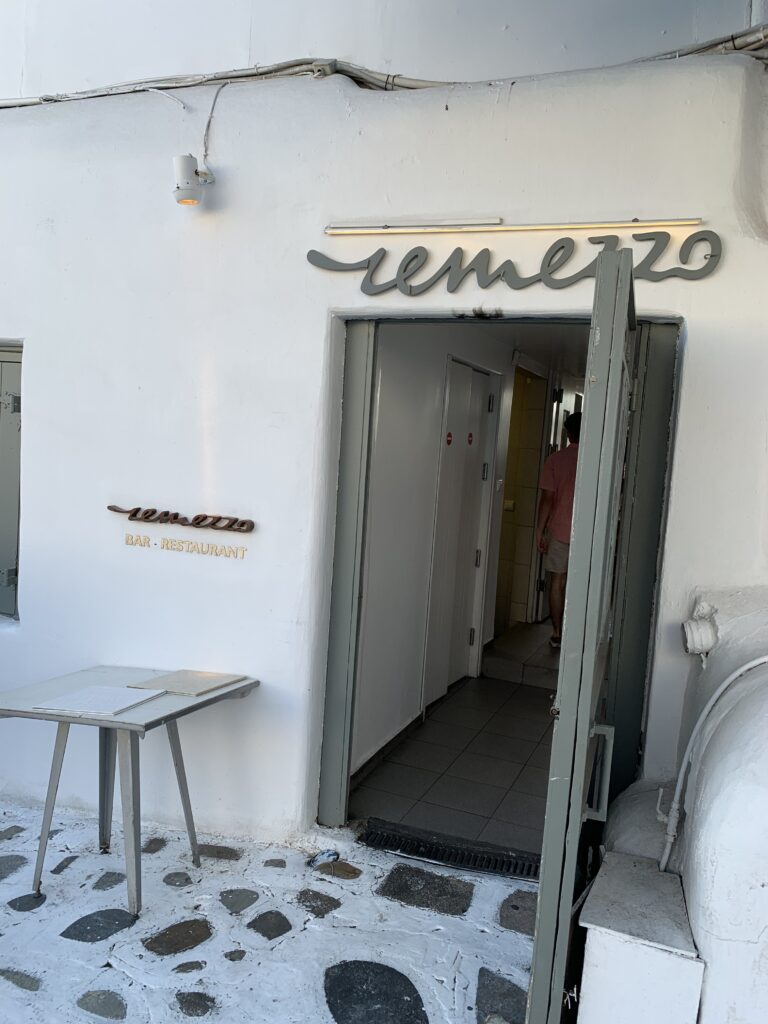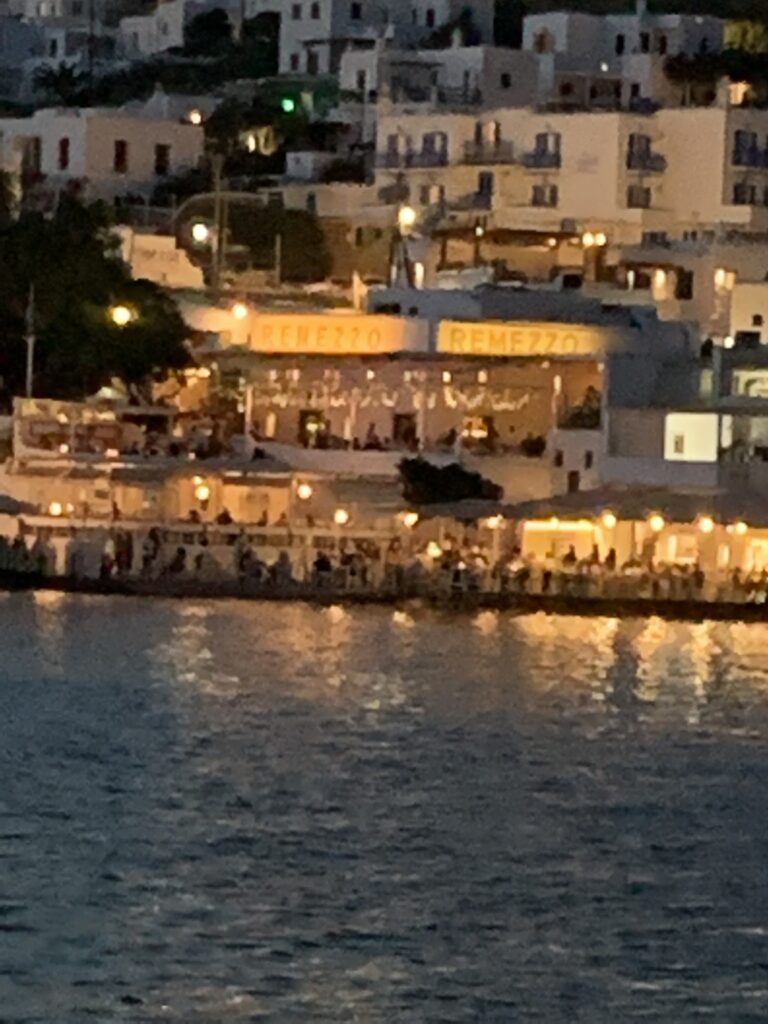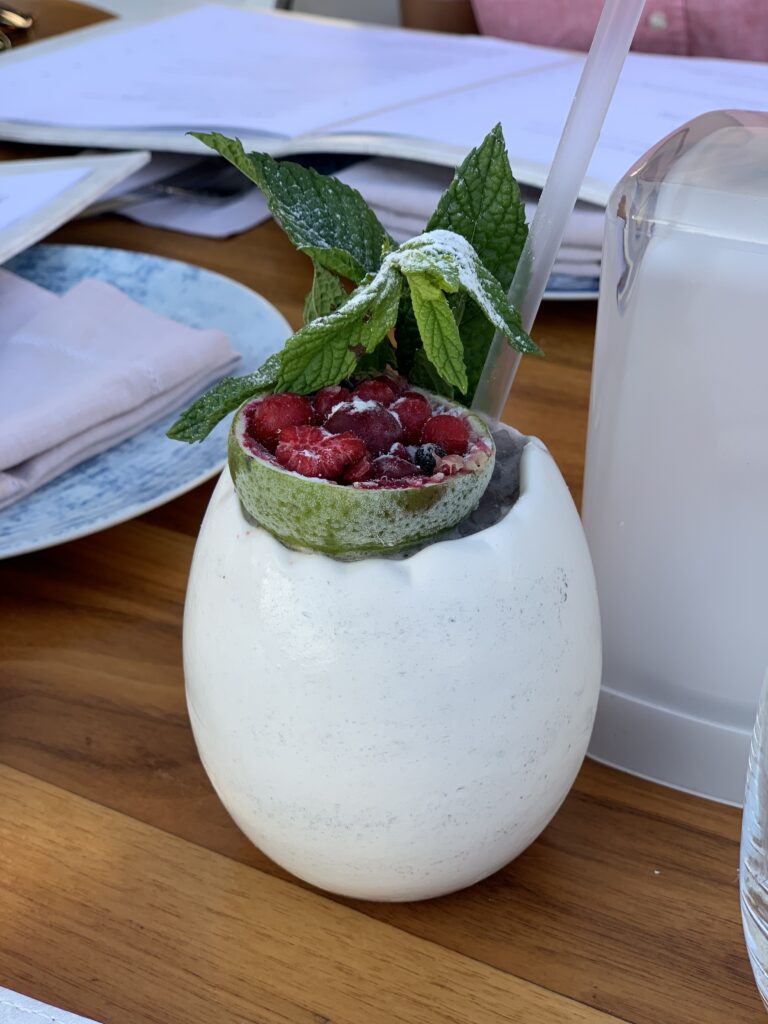 We played smart this time and ordered accordingly. We ordered a shrimp saganaki, not quite what we were expecting, but it was delicious! Our server suggested bread and they fresh cut a piece of oregano from our table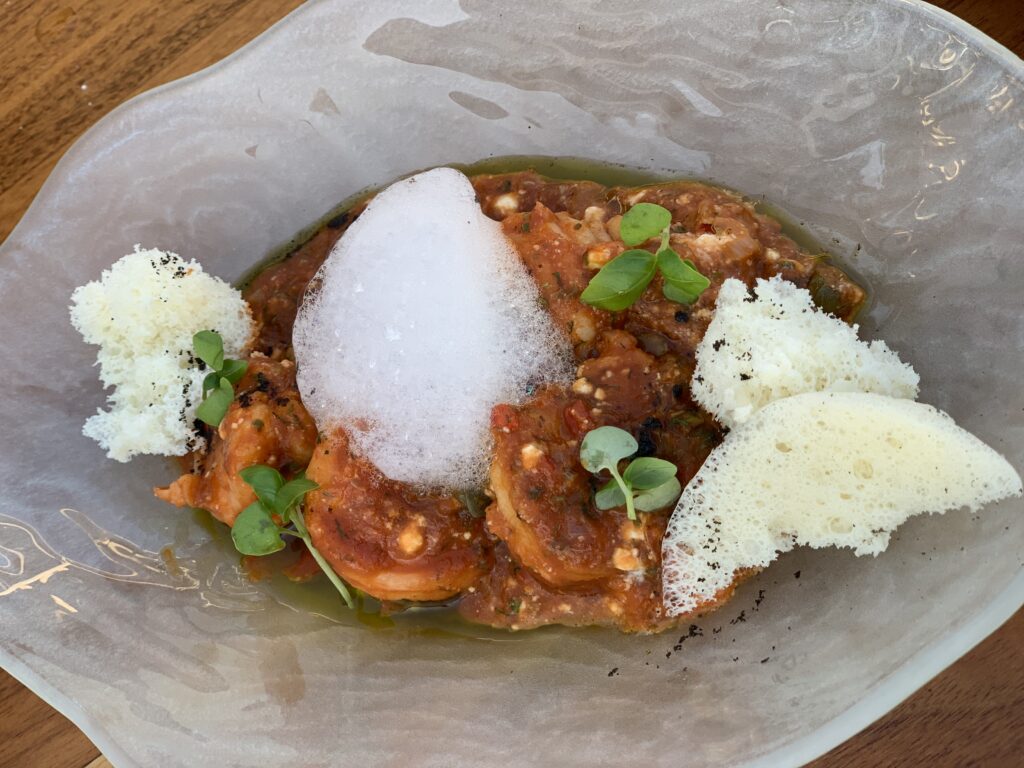 Kayleen and I split a lobster pasta meal that was surprisingly delicious!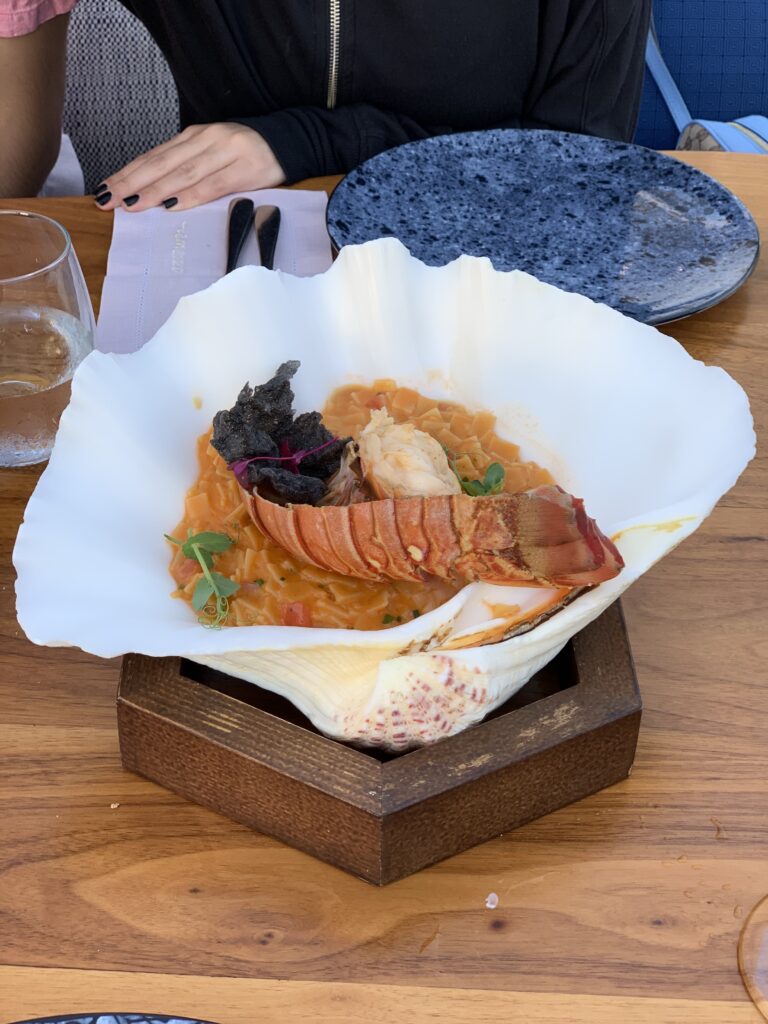 Kris got the scallop appetizer that he enjoyed, but really small for dinner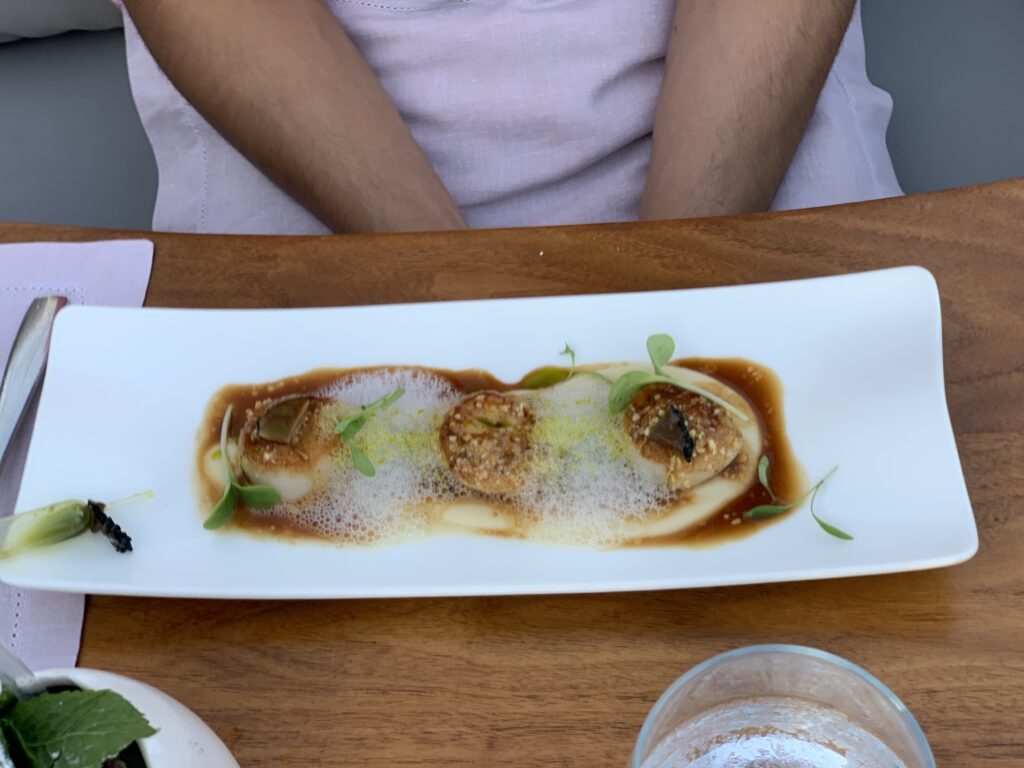 and Eddie got chicken that he really liked as well!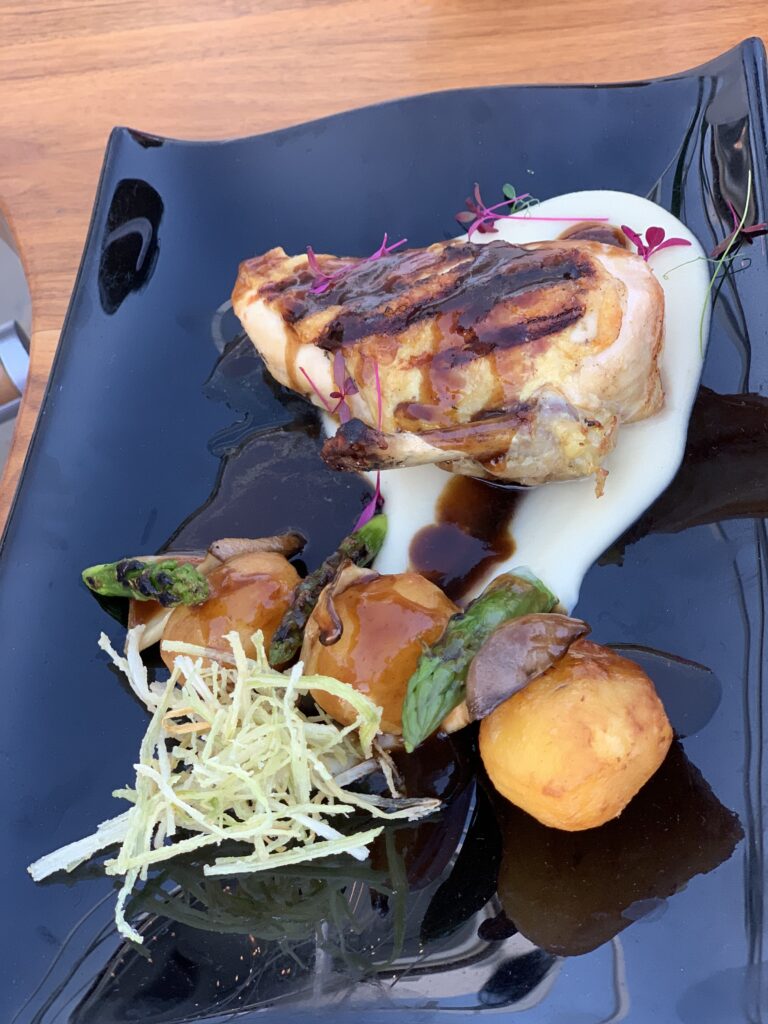 As we were deciding on a dessert, we noticed the 6 pieces of bread they recommended with the shrimp saganaki ended up being €5 per person…so we basically paid €20 for 6 slices…while the bread was good with the shrimp saganaki, I wasnt a fan of paying €20 for the bread but whatever….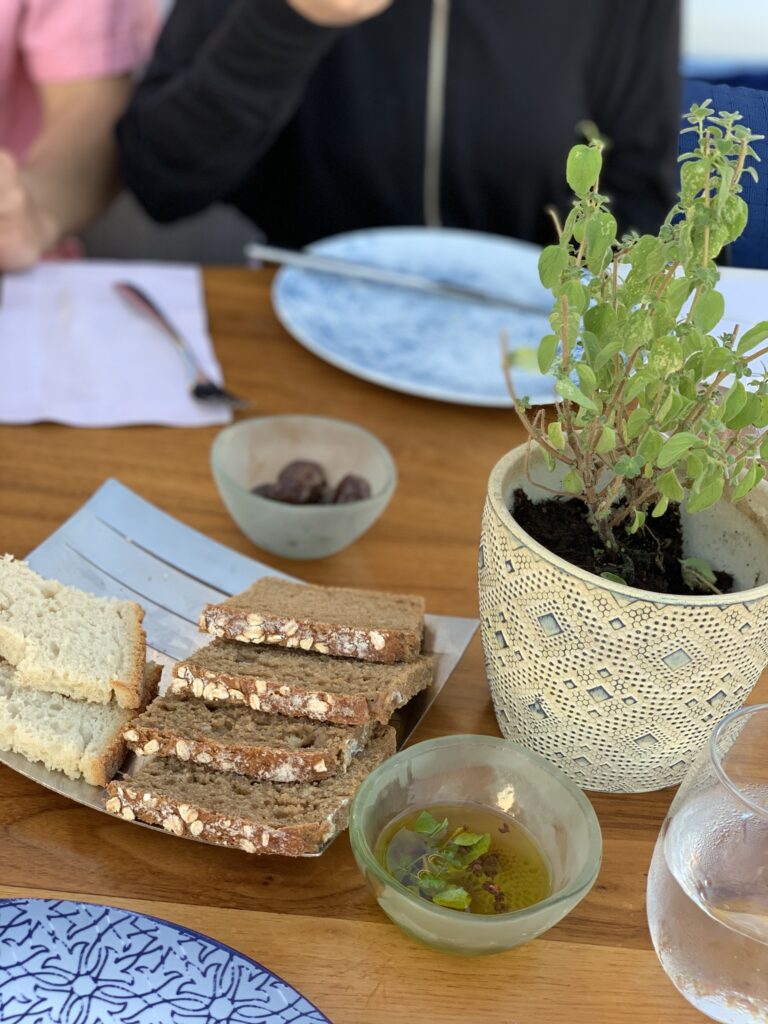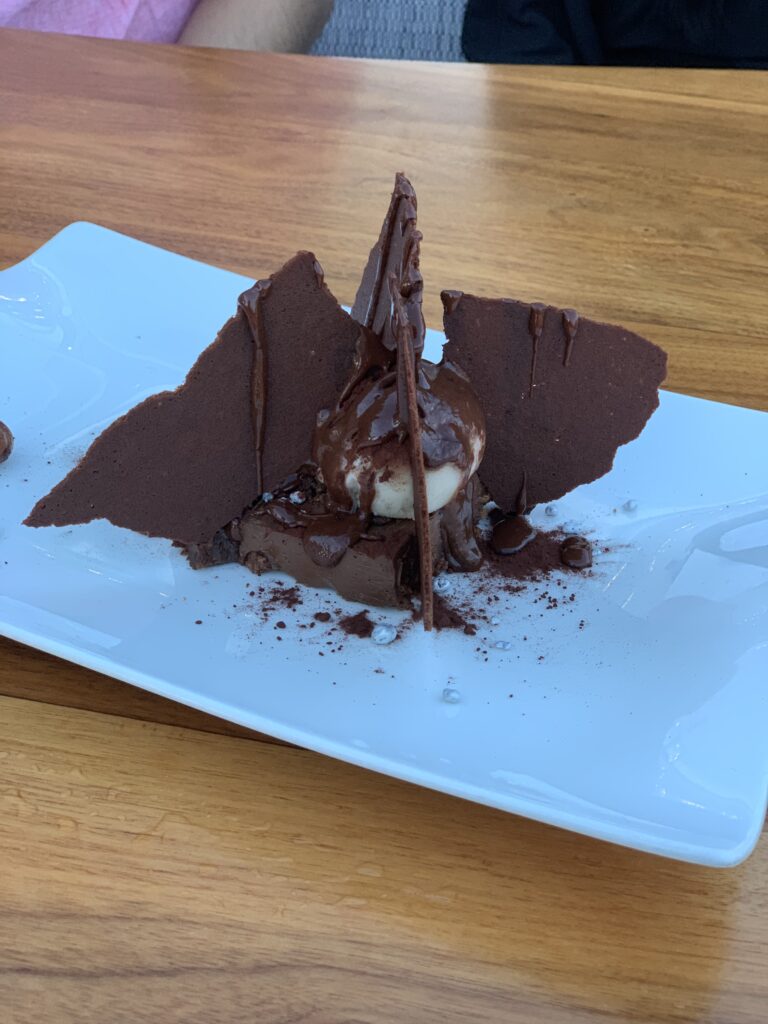 We walked around town thru a bunch of little shops. It was tight quarters with lots of people, so if you're claustrophobic you may or may not be ok.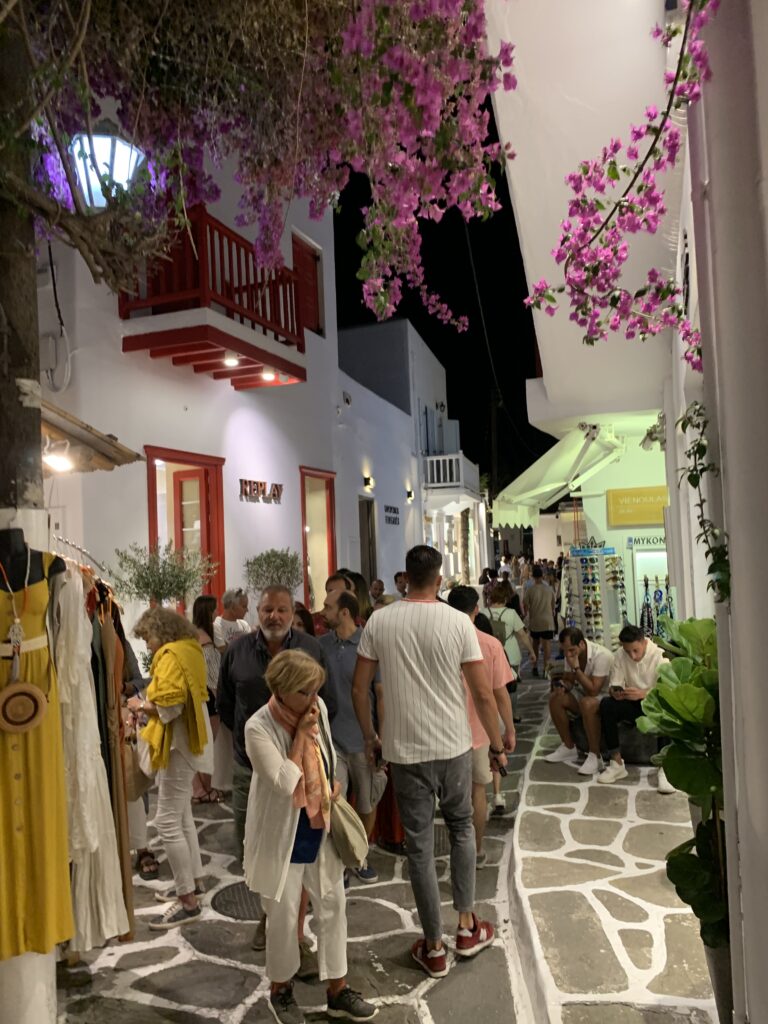 We were on our way to find Louis Vuitton & Chanel to see if they had anything else I "needed" before we go to some bar to drop off something for Kayleen's friend. We stopped off for a beverage at Queen of Mykonos.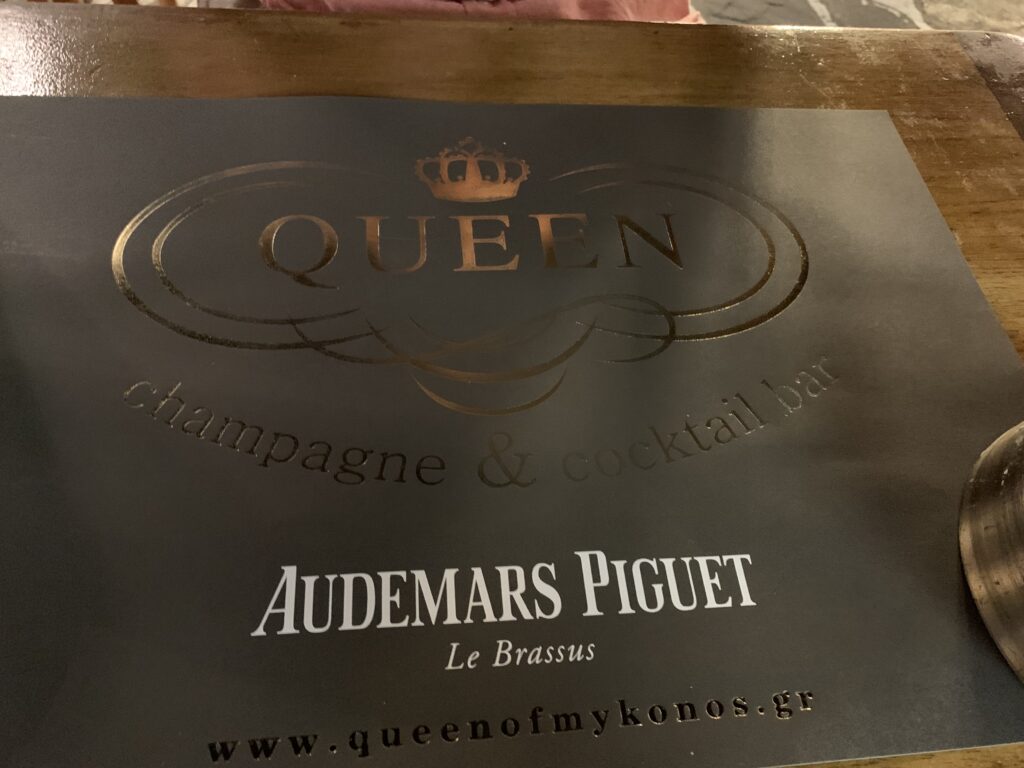 Well we found them both and sadly not much in either store, so off to the bar.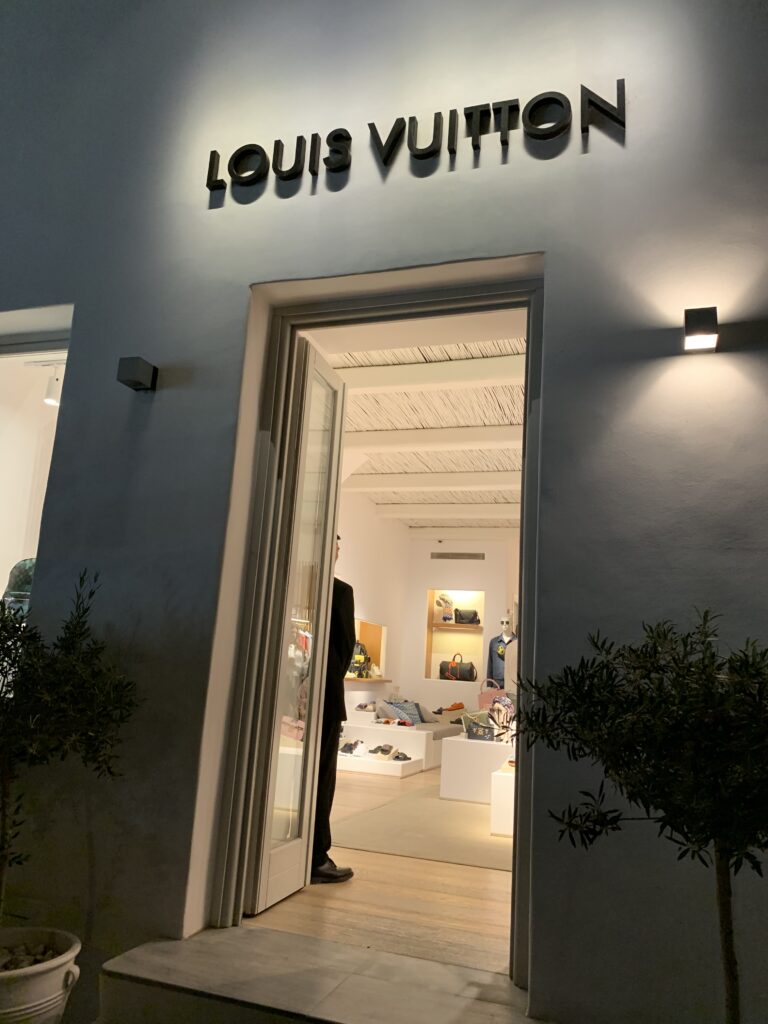 We went to Babylon Bar, a cute little gay bar on the water to give a package to one of Kayleen's friend's friend that works there.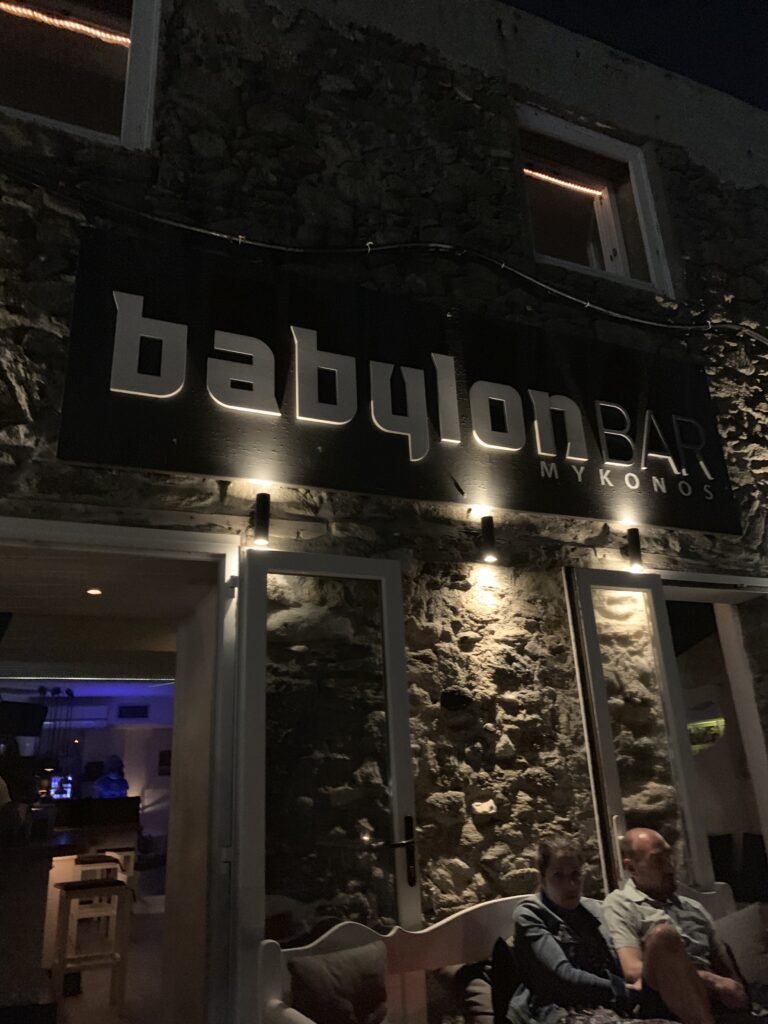 We had a round and on the hunt for gelato. We found this place called Gelarte. Dark double chocolate sorbet and pistachio of course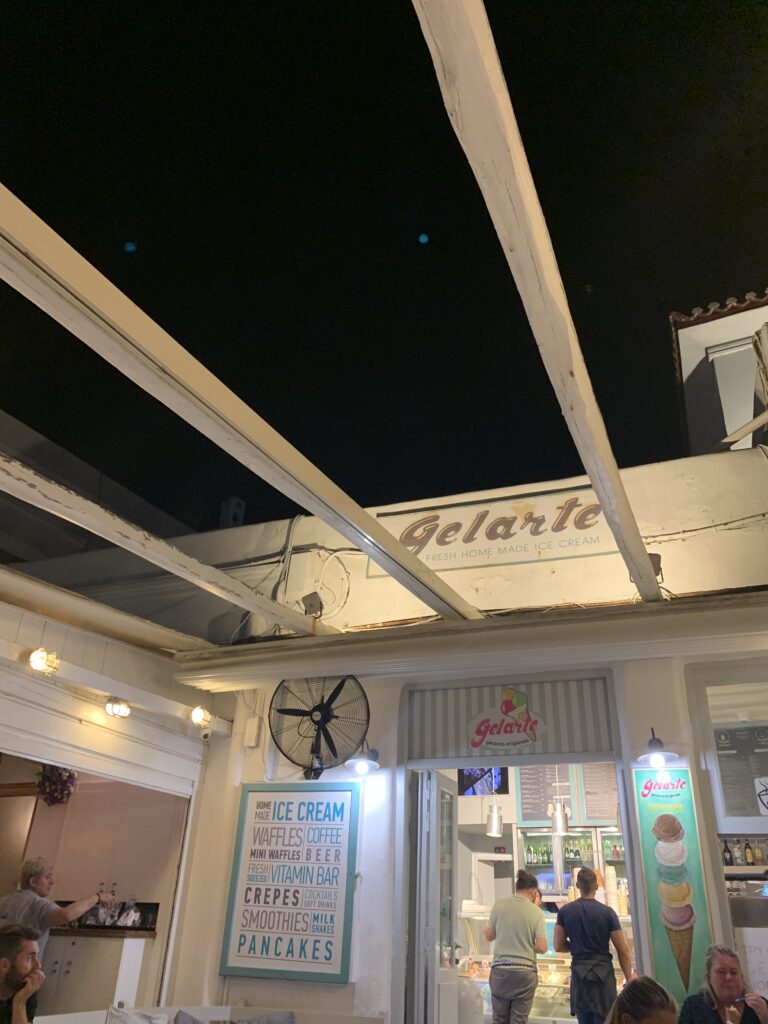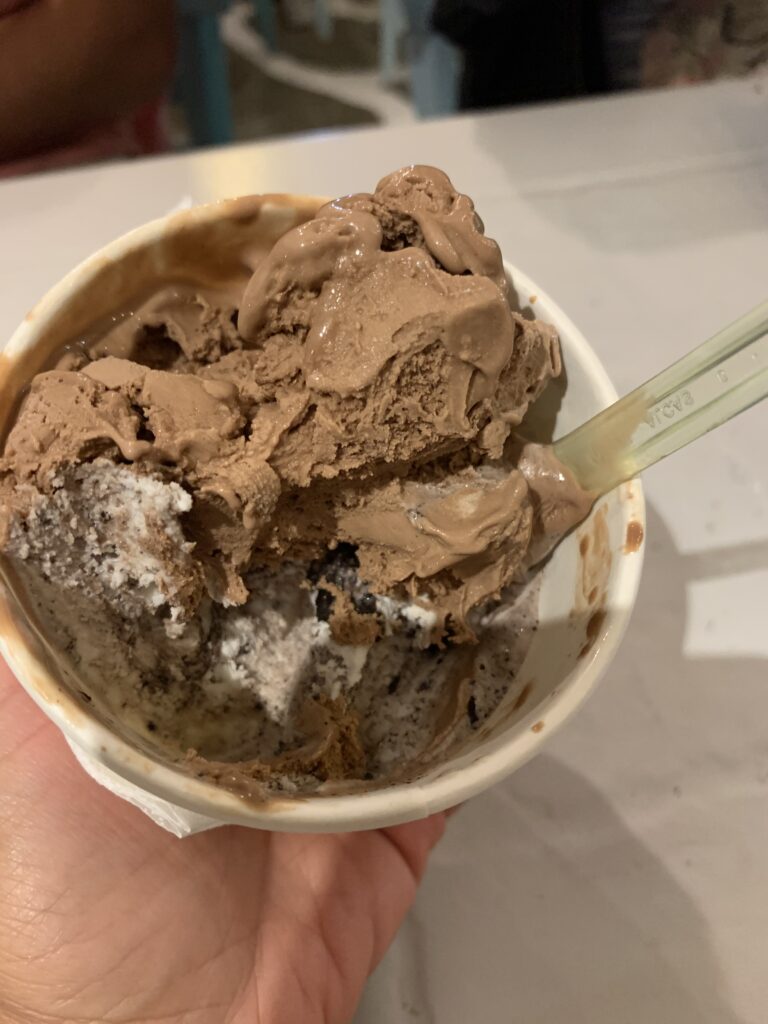 Exhausting, but an amazing Anniversary day! It's way after midnight, and we're ready to head back to the resort!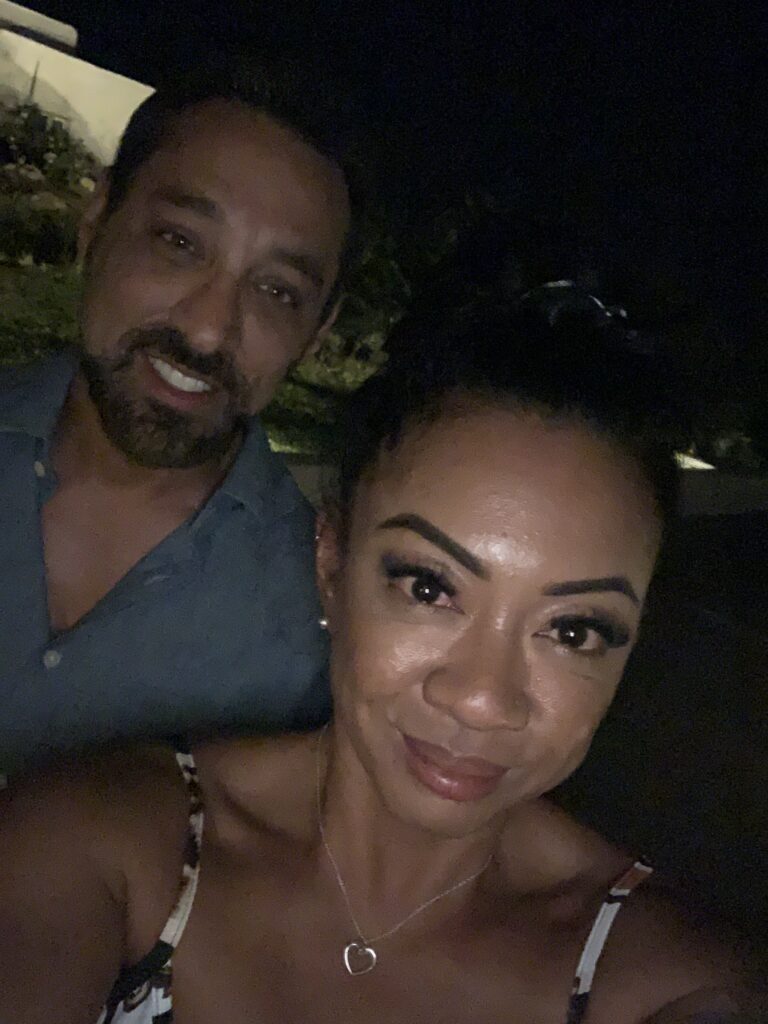 Sheesh! We walked 16,728 steps and 7.23 miles!! Exhausted!
xox~j