After breakfast we ordered a ride, and what came was a really nice Real Housewives luxury van to Vioma Organic Farms to do a wine tour and tasting at 1230pm. It was €50 4.8 miles from the resort, and about 20ish minutes from our hotel, kind of in the middle of no where.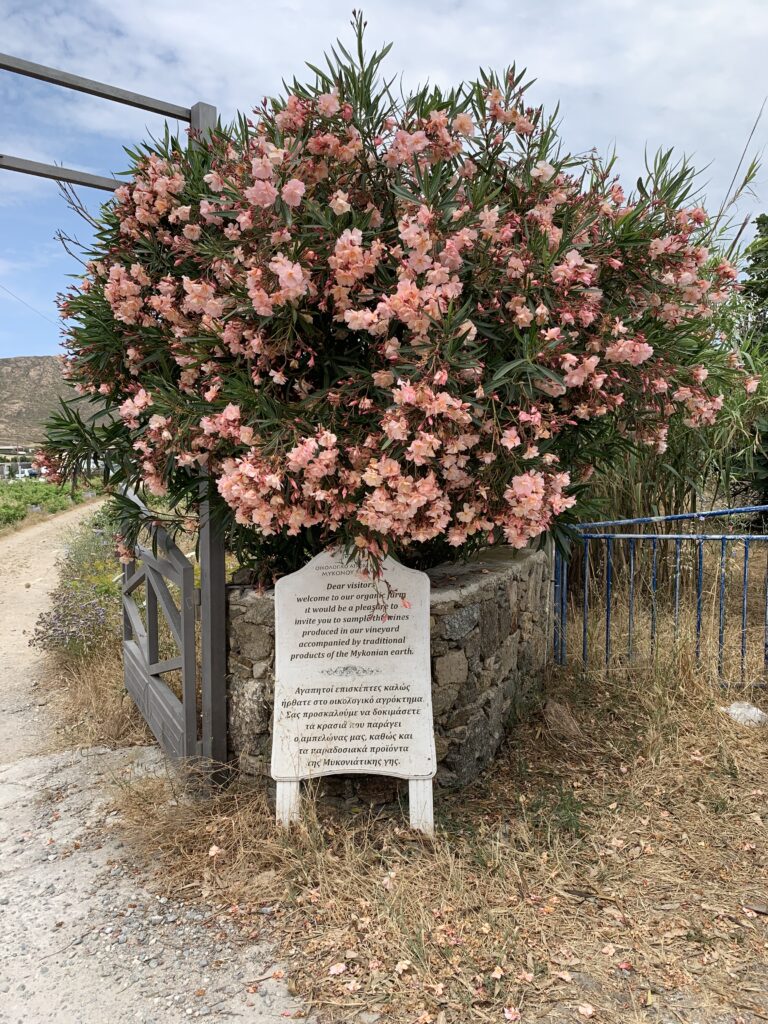 We arrived and for some reason Eddie asked if they take credit cards. There was one other couple from Los Angeles here that saved us and offered to give us Euro since the farm doesn't take cards, so we Venmo'd them. Thank goodness because we may have had to skip the tour and go back….Thank you again LA couple!! 
The tour was about 30ish minutes and we learned that their wines are literally "organically" grown and made. The only machine used is to test the grapes for harvesting. They use their own animals to eat the bugs, use their manure to fertilize, and they don't use any pesticides.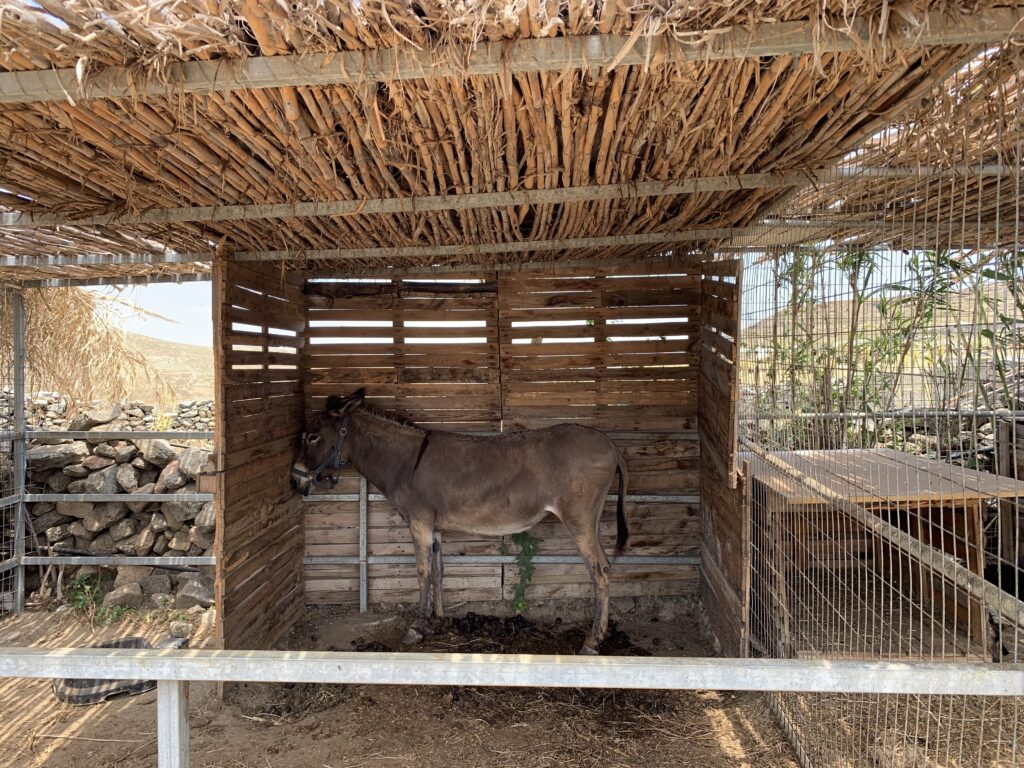 I'm not a good tour listener because I get bored real quick…Our tour guide was informative and not boring, I just have very little attention span. I think the only thing that saved my family from annoying them is the sun was nice and bright….I did learn that they can make about 10,000 bottles total per year, 900-1000 of the rose, and that they do not export and the source their wines just for Mykynos…or only for Greece, don't quote me on that.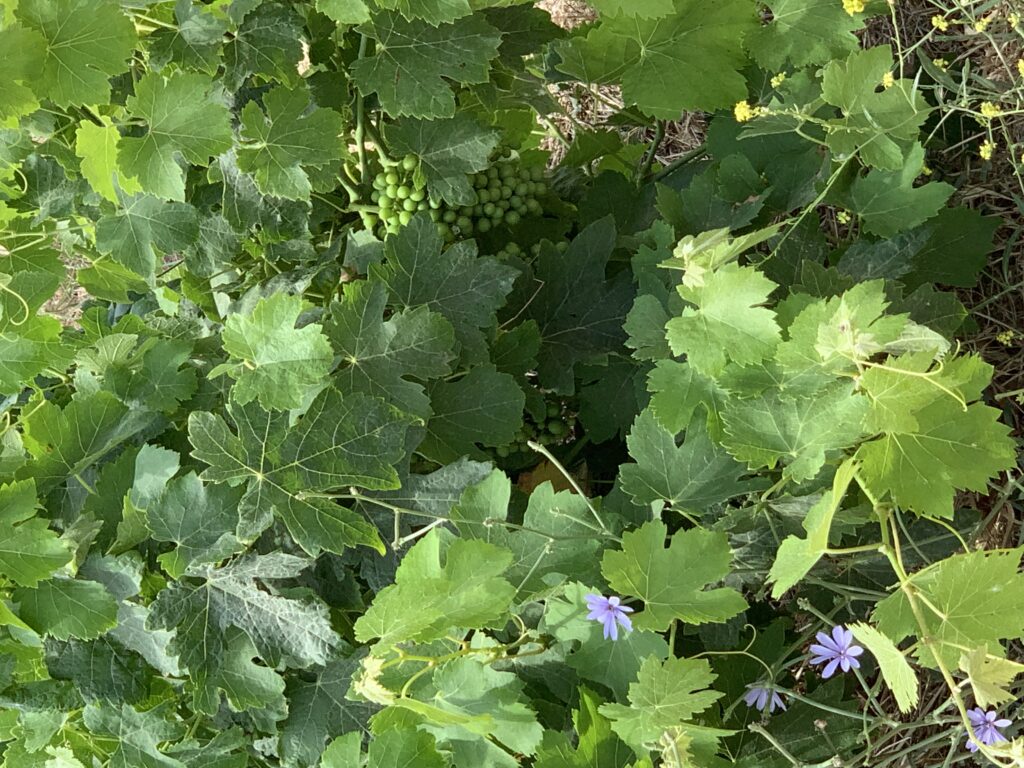 This is where they do their annual wine stomping for the family and locals in September-ish. Everyone stands and stomps on the top "tub" and the juice trickles to the bottom tub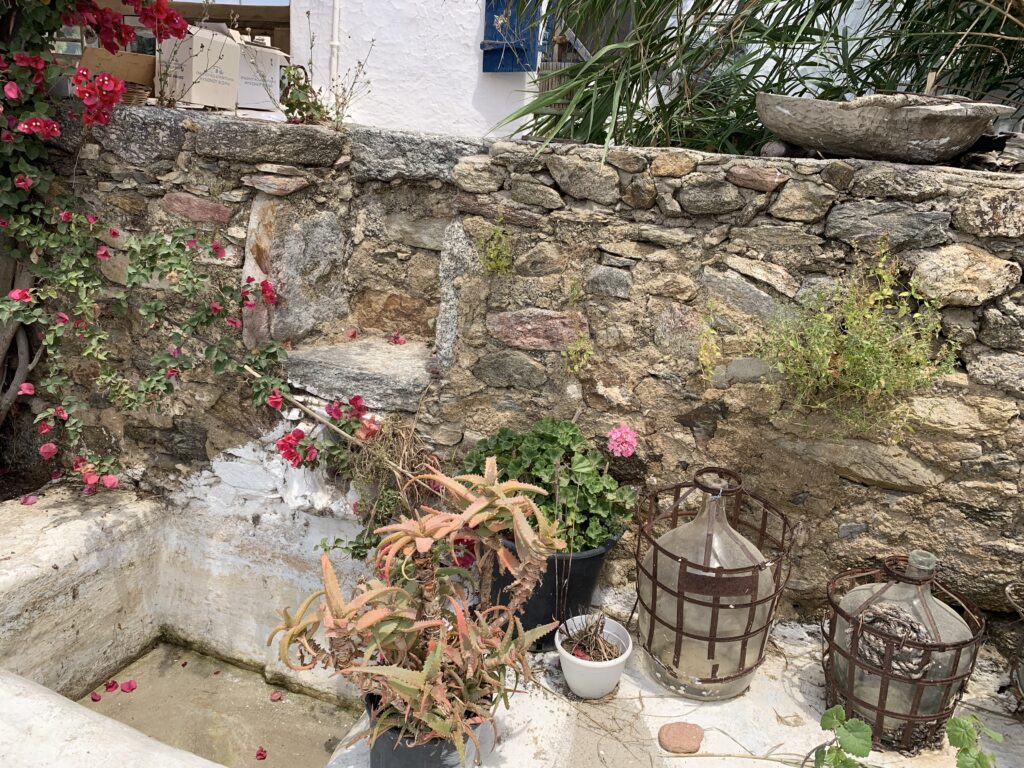 They also have a bee farm that makes fresh honey, so of course got 2 little jars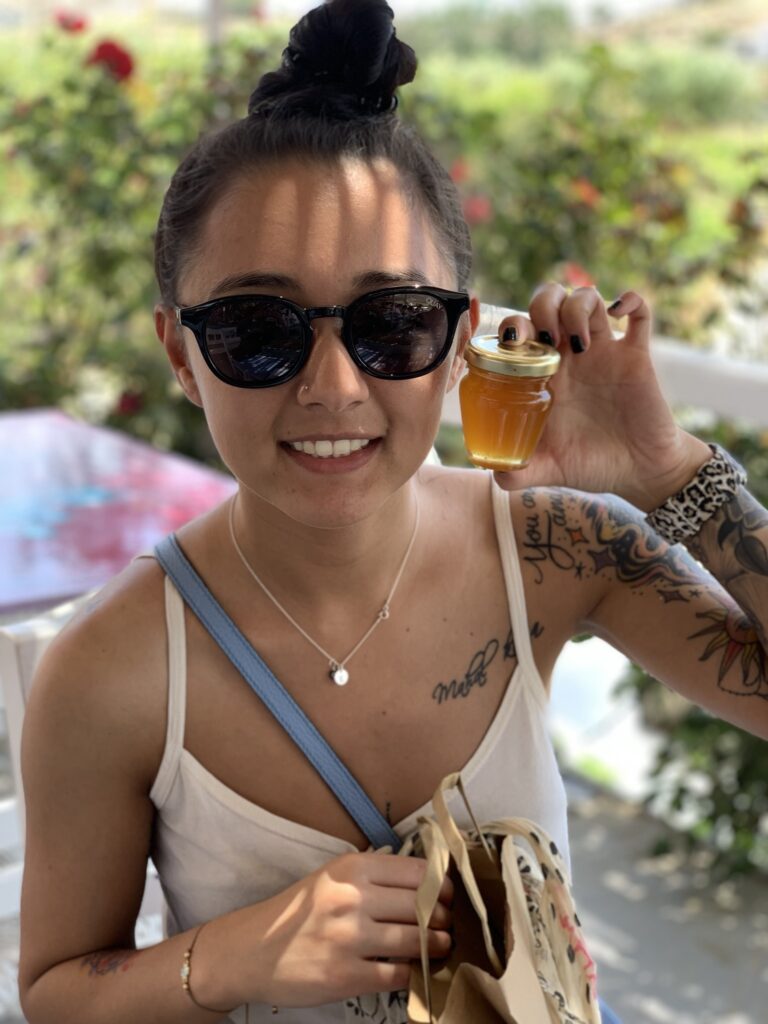 We ordered the 4 full glass wine "samples," which consisted of their red, white, rose, and dessert.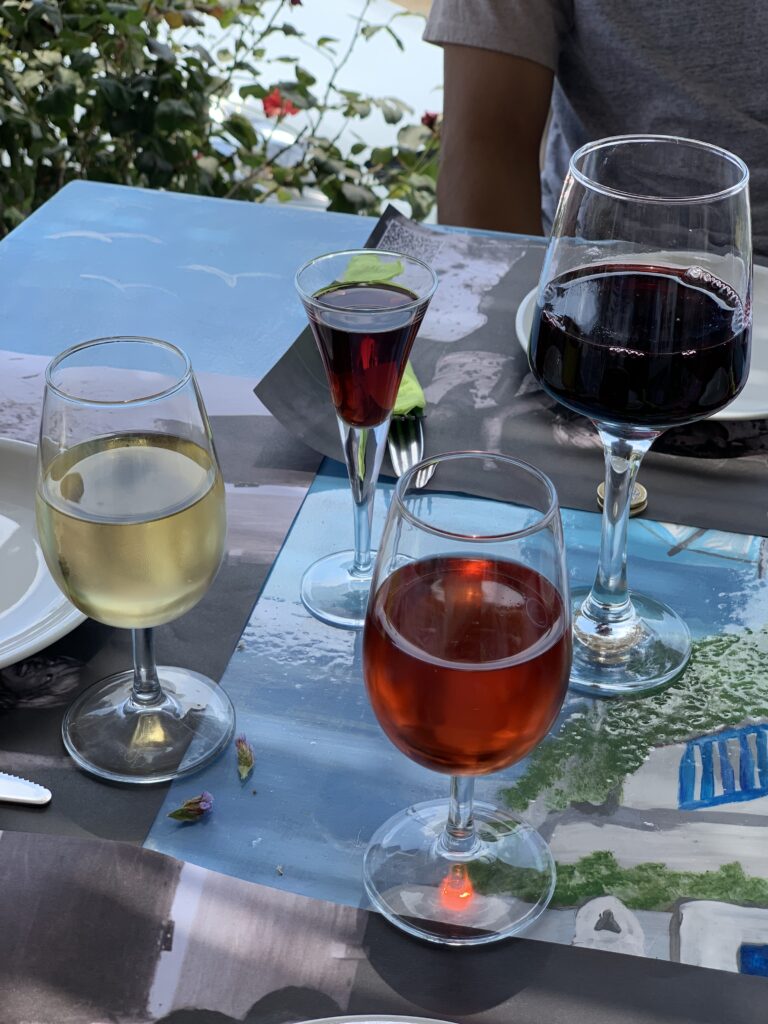 We also ordered 2 bread baskets for €3.50 each and we had a generous serving compared to last nights €20 for 6 slices lol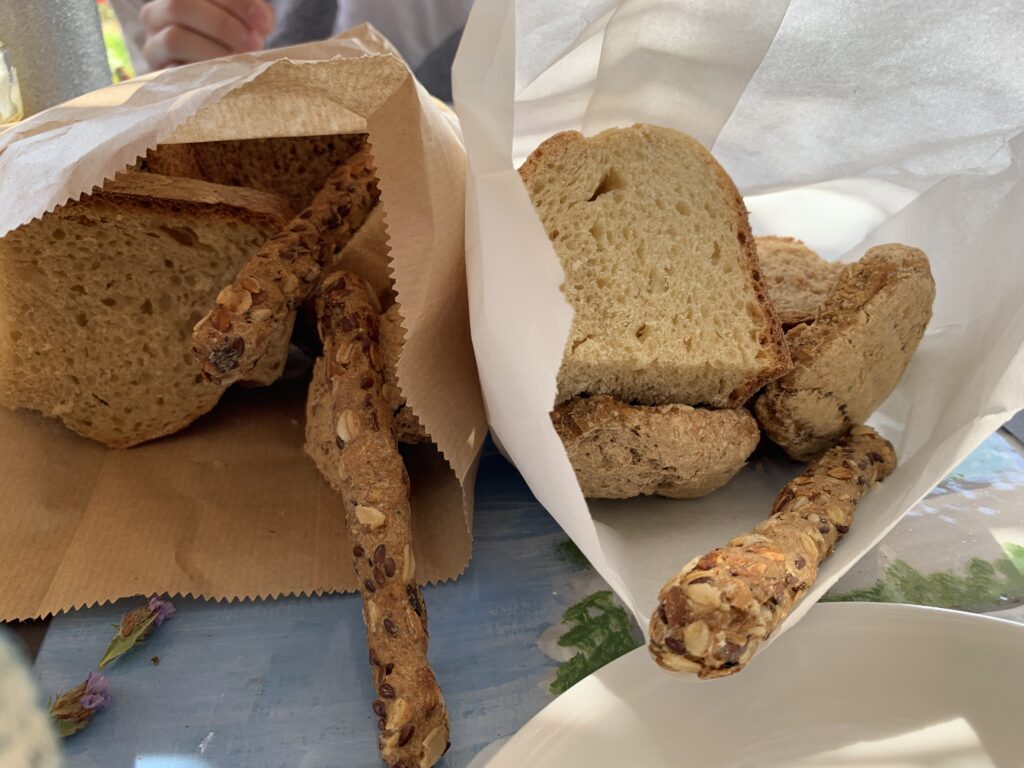 & the salad that was grown right here. You can literally taste the freshness!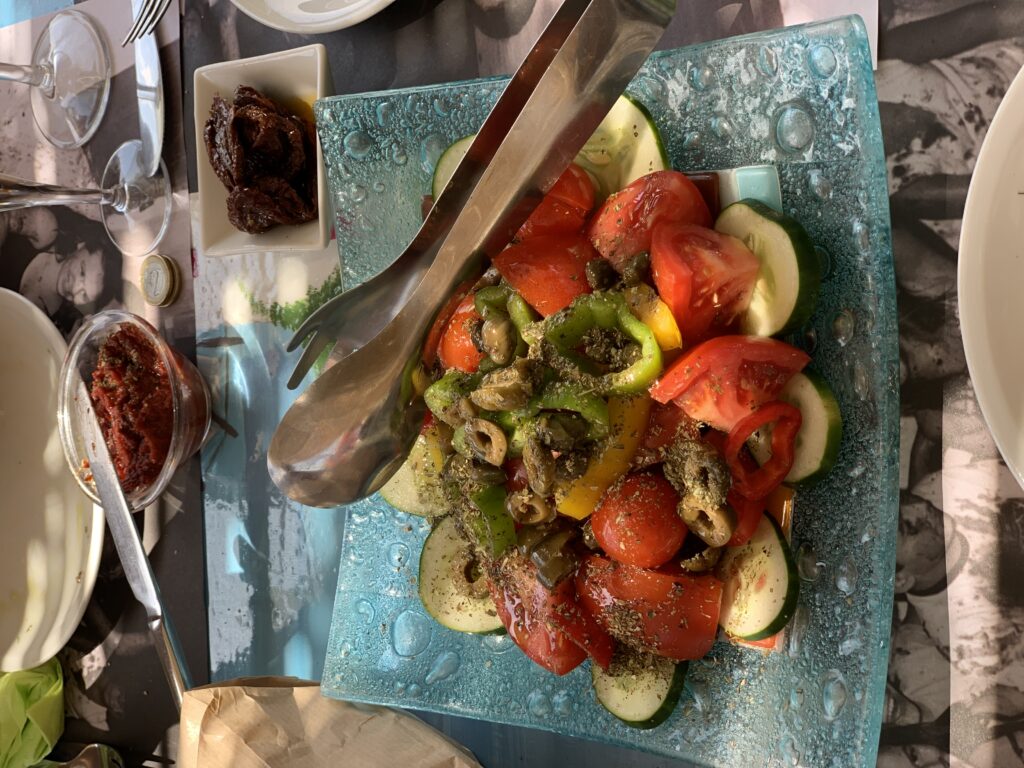 I felt like I had to buy some bottles because 1) they are made here in Mykynos, 2) it is organically made, 3) the red and rose were real easy to drink, 4) it was €7.50 a bottle…
We ordered our ride back from Aegean Taxi app to hotel to drop off wine bottles and them to Little Venice for €30 and gave him total of €50.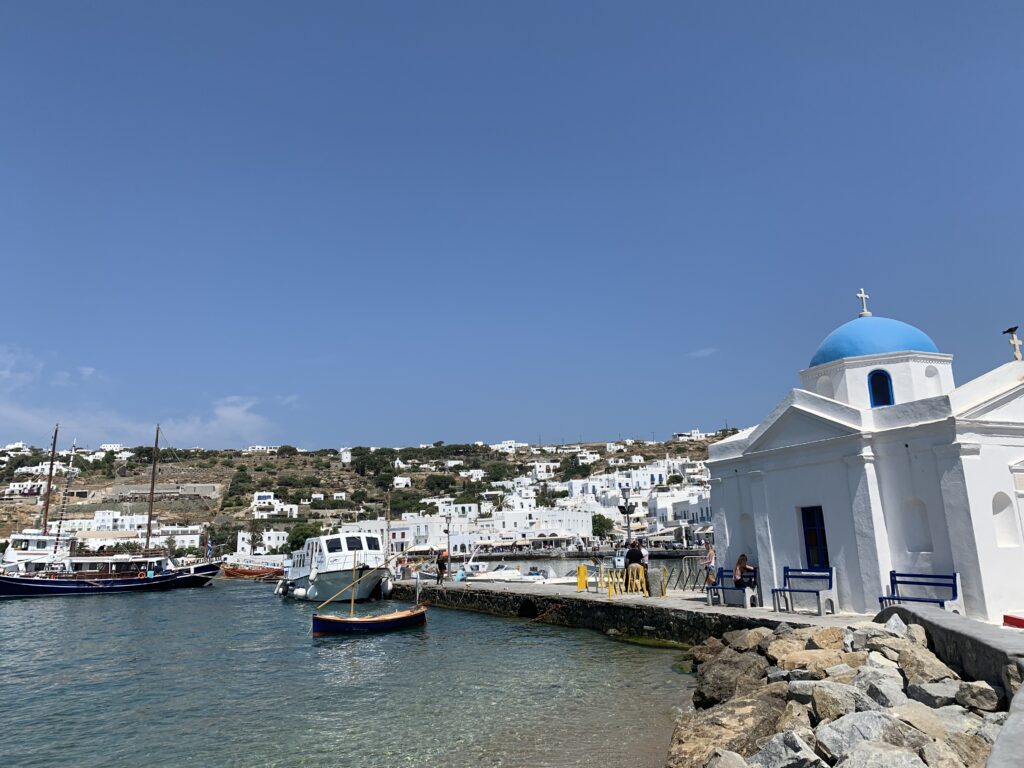 We get to Little Venice and looks just like the downtown area we went to last night. As a matter of fact, we ended up where we were last night. Guess they all eventually merge together…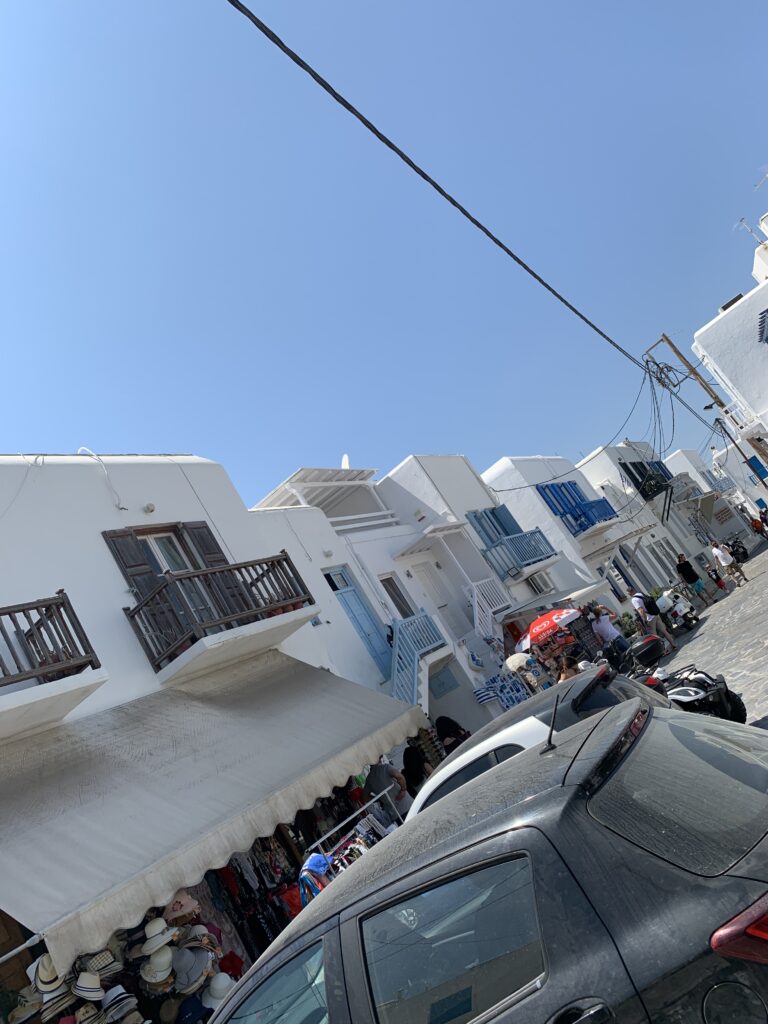 We ran into the Windmills that was supposed to be another must see..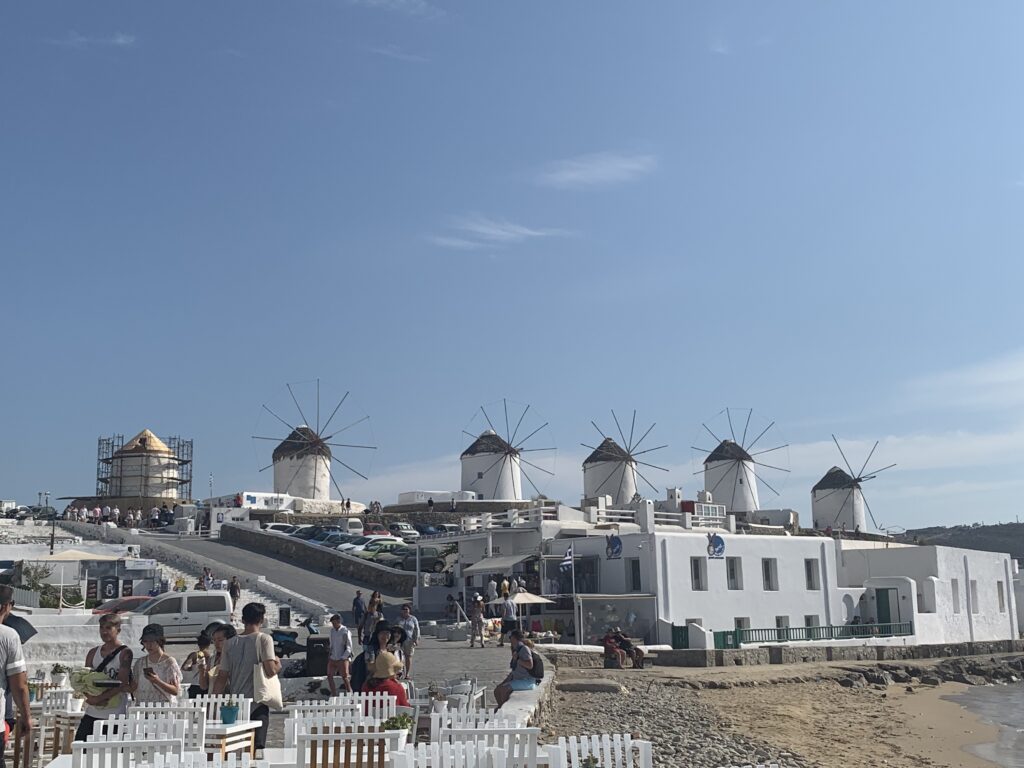 We weren't there for long. We walked thru and most of the shops were the same. We stopped off at the same gelato place in Athens, but here in Mykonos, DaVinci. They didnt have the bittersweet quadrouple chocolate gelato so settled for the milk chocolate and pistachio. Eddie got the milk chocolate, Kayleen got mini waffles and nutella, and Kris got coconut.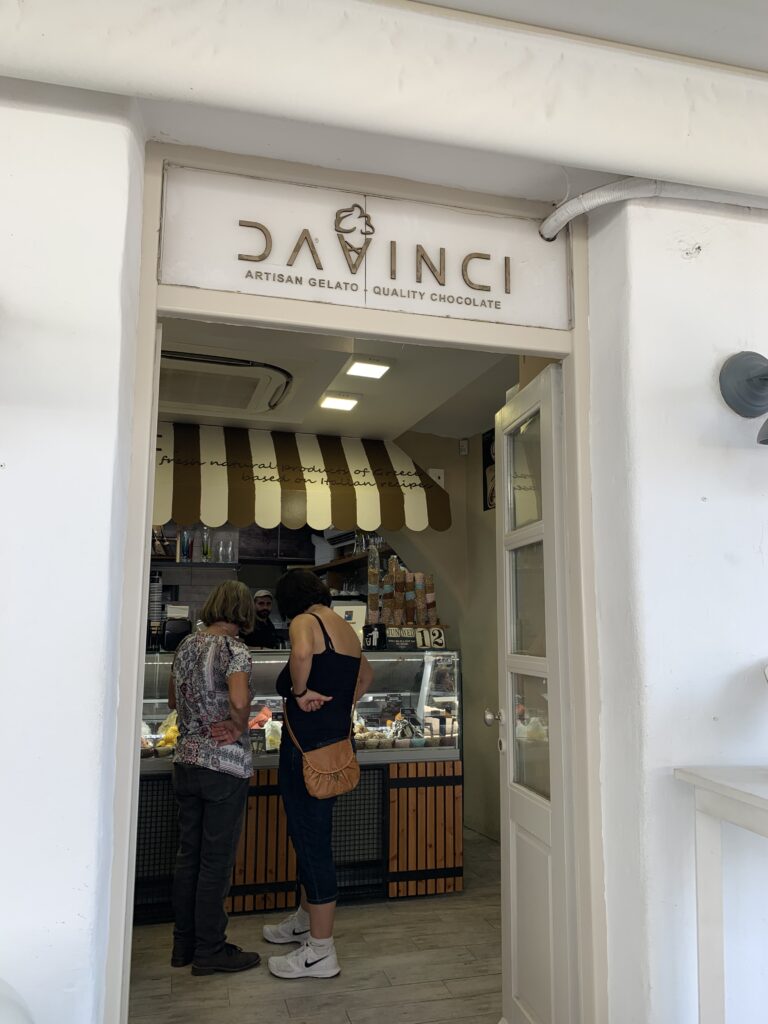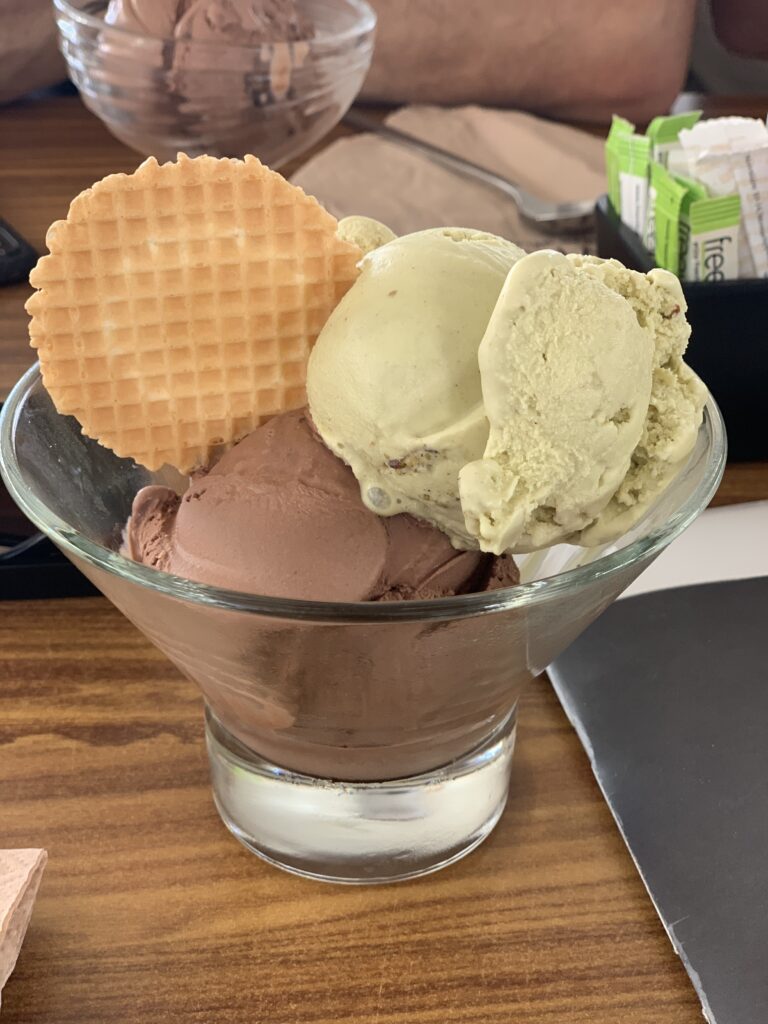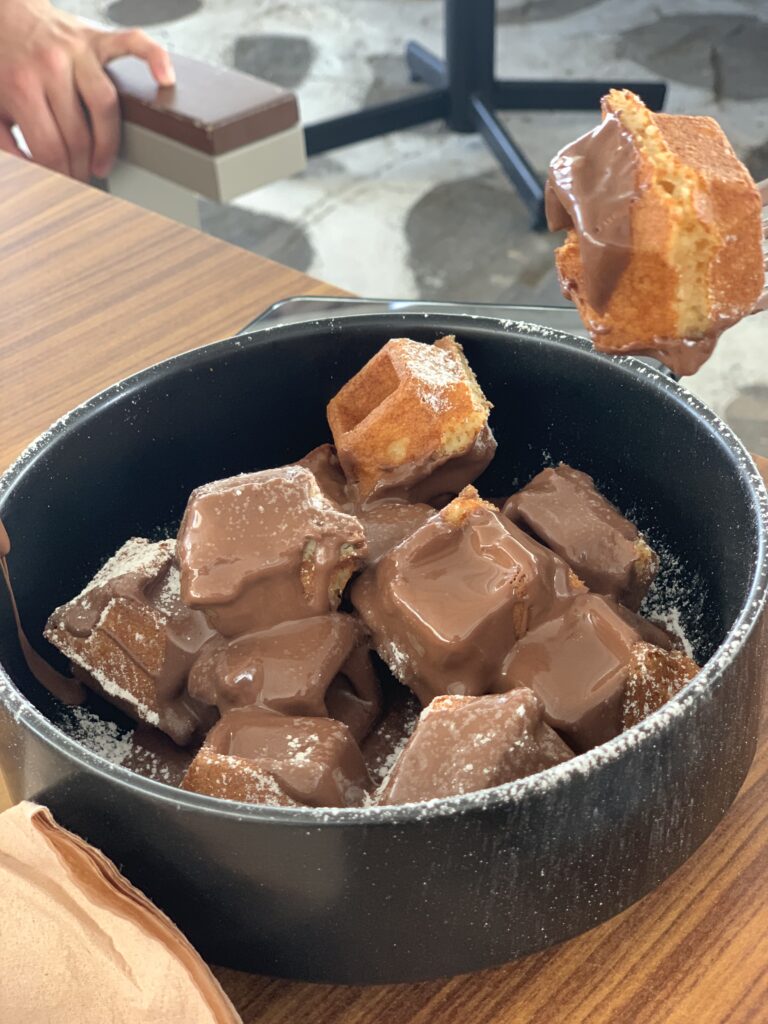 We stopped off at a little bar called Lotus for a beverage before we head back to meet our driver to take us 1 minute 20 seconds back to hotel for €12. We could have walked, but the streets are narrow and curvy and wasn't sure if there was a walk area back.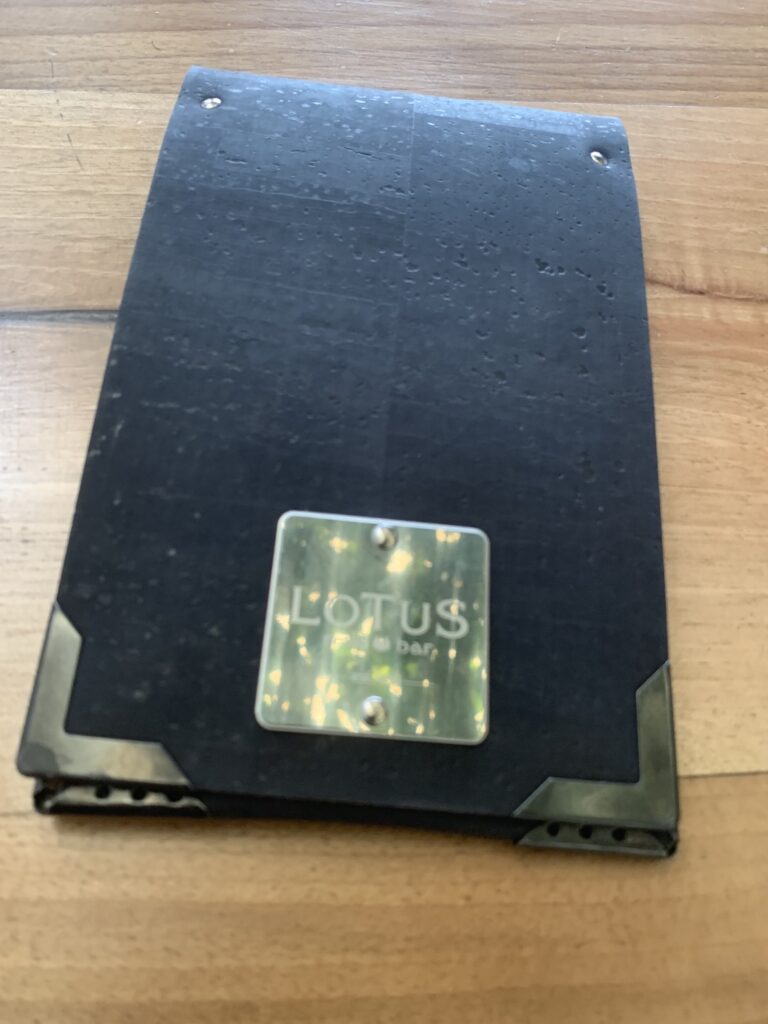 The only thing we didn't do on our list was go to Lindsay Lohan Beach Club because we were told they were closed in Mykonos for the season…Athens location is open, clearly we didn't know that or we would have made the trip when we were there. Apparently, it is permanently closed in Mykonos….Oh well, doubt we will come back to Athens to go…
Since we finished everything we planned, we decided to soak up some sun until it was time for dinner.  So strange to be on vacation and actually do nothing and actually relax. We don't normally vacation like that, usually we are go-go-go or getting hammered all day, and I felt like we are wasting time and actually doing nothing but relax from 6pm till the sun went down.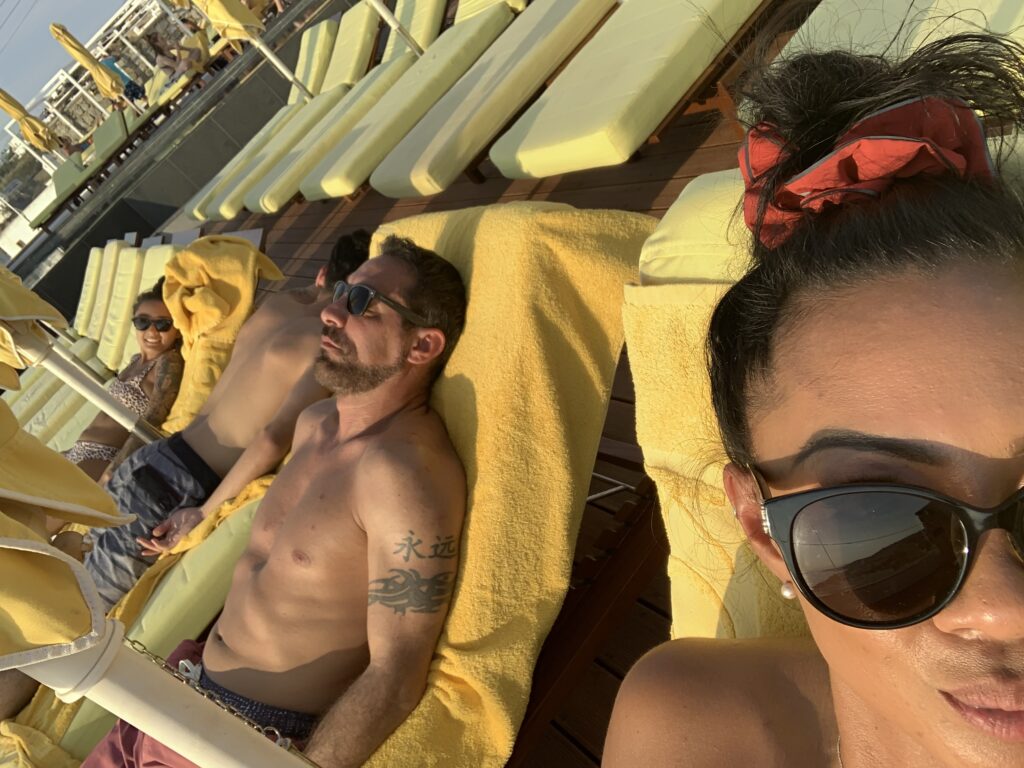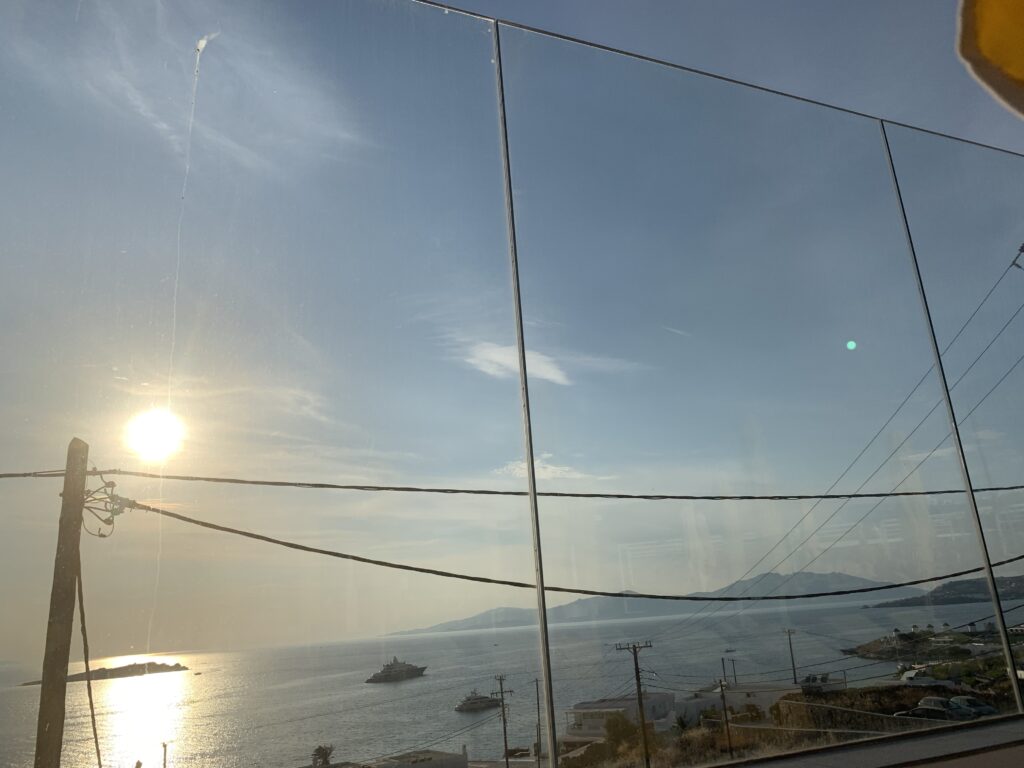 We had dinner at Noa at the sister resort next door Myconian Kyma.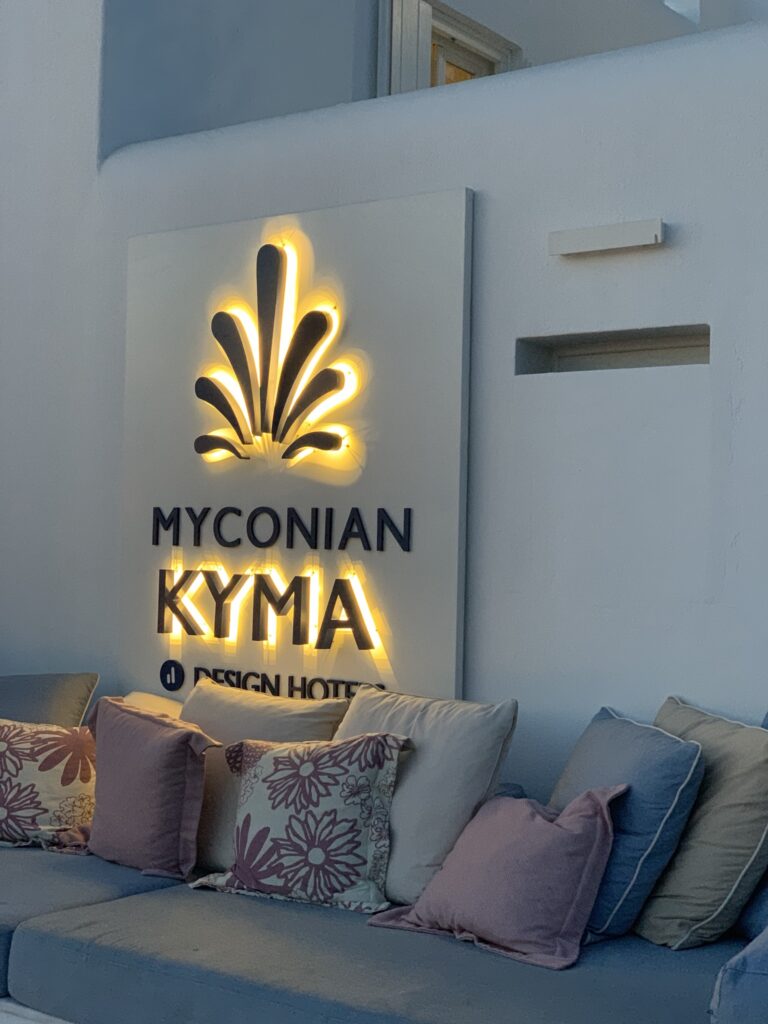 They have a little reading light for the menus.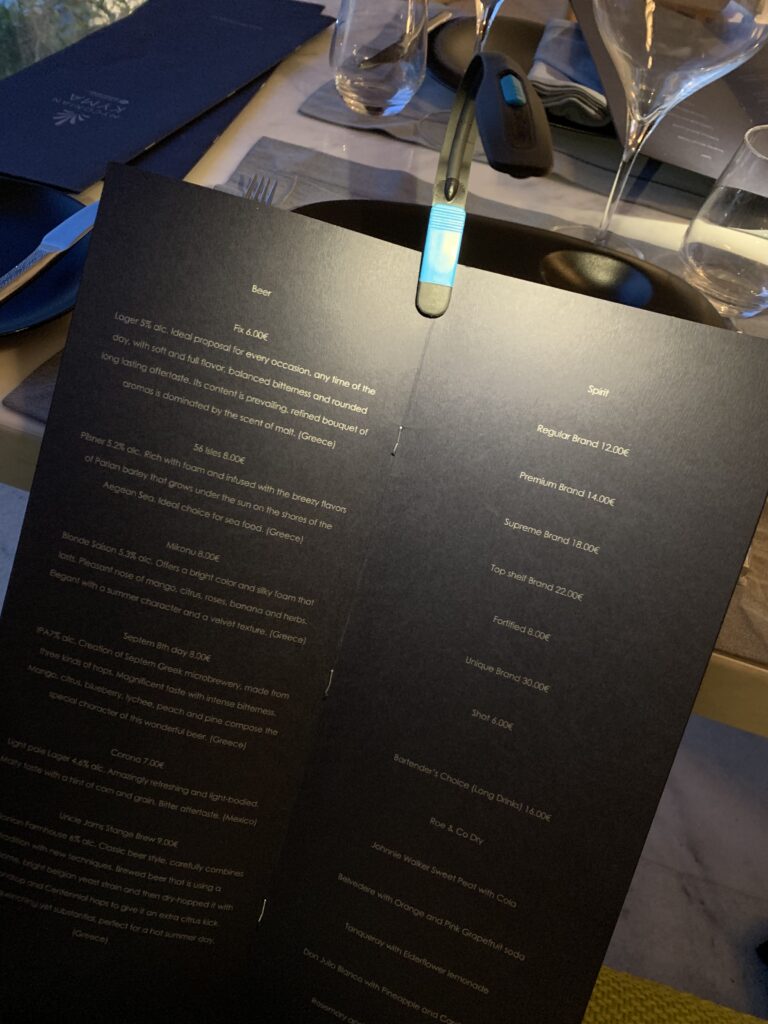 We ordered all this and made sure to finish as much as we could…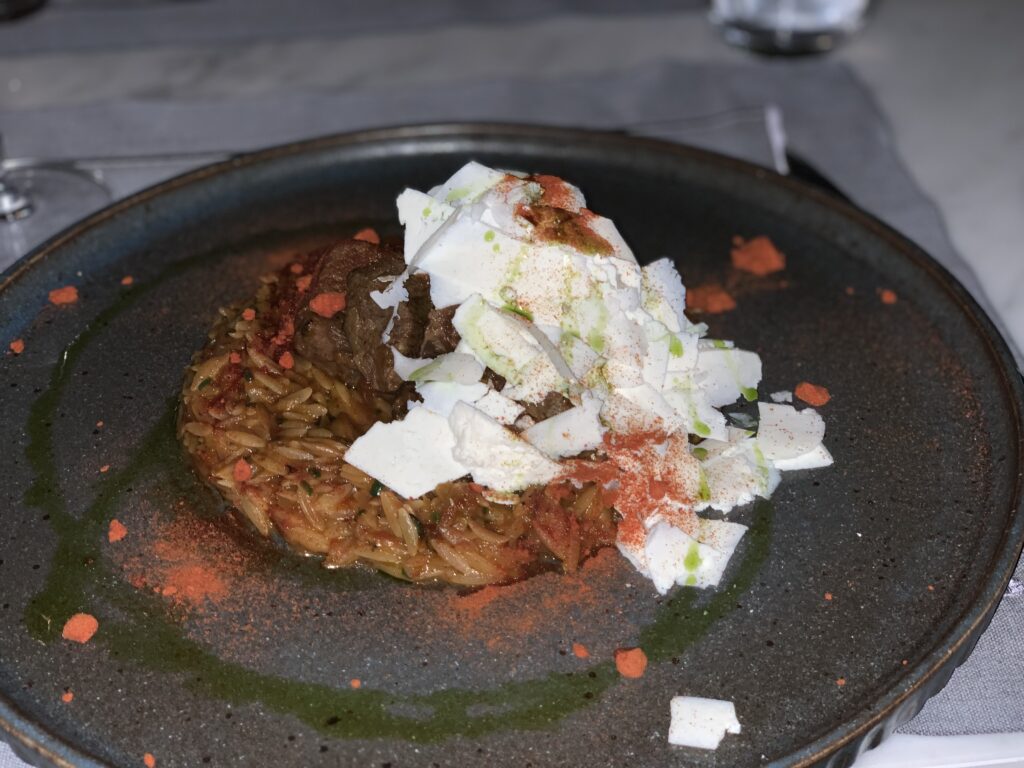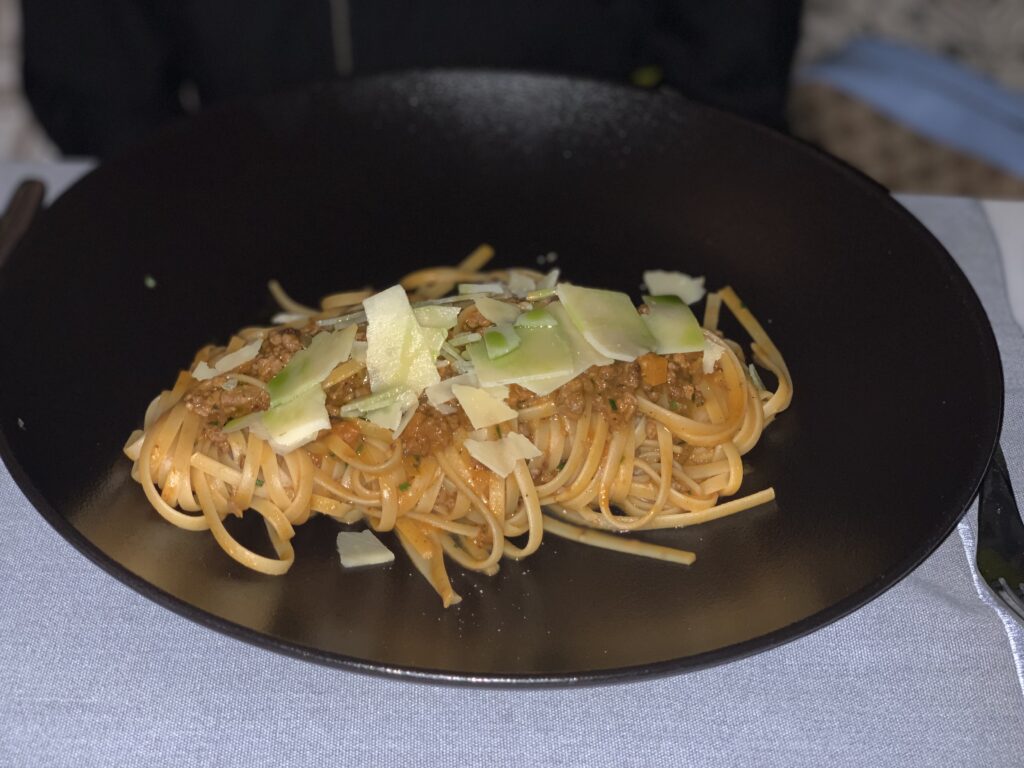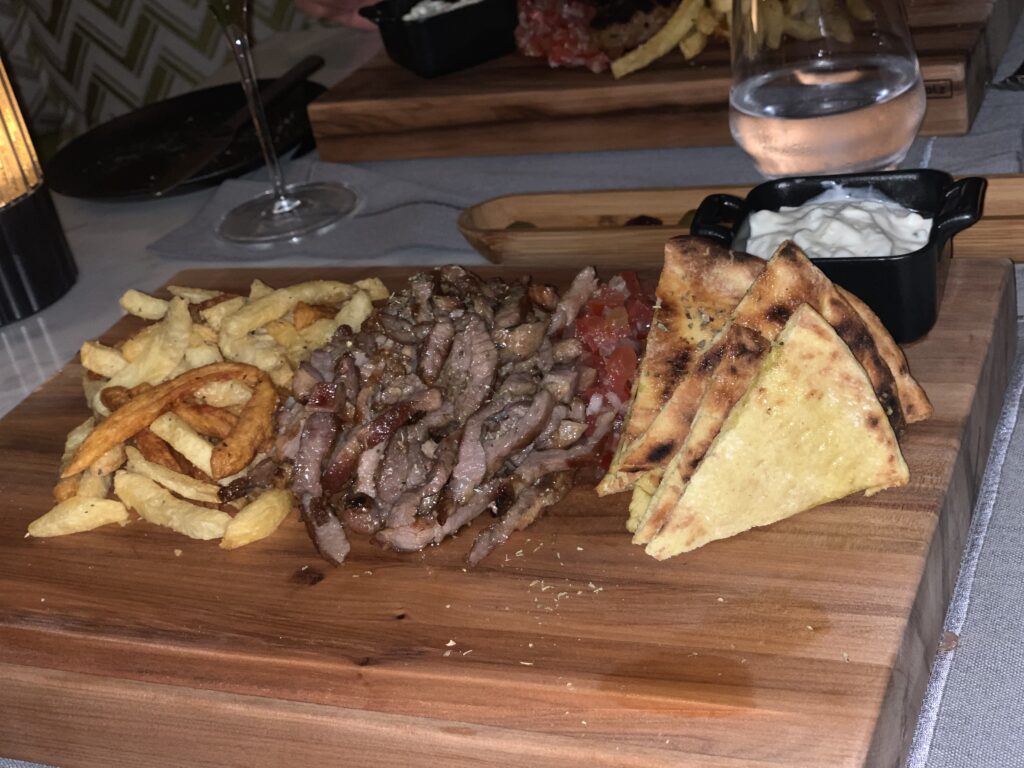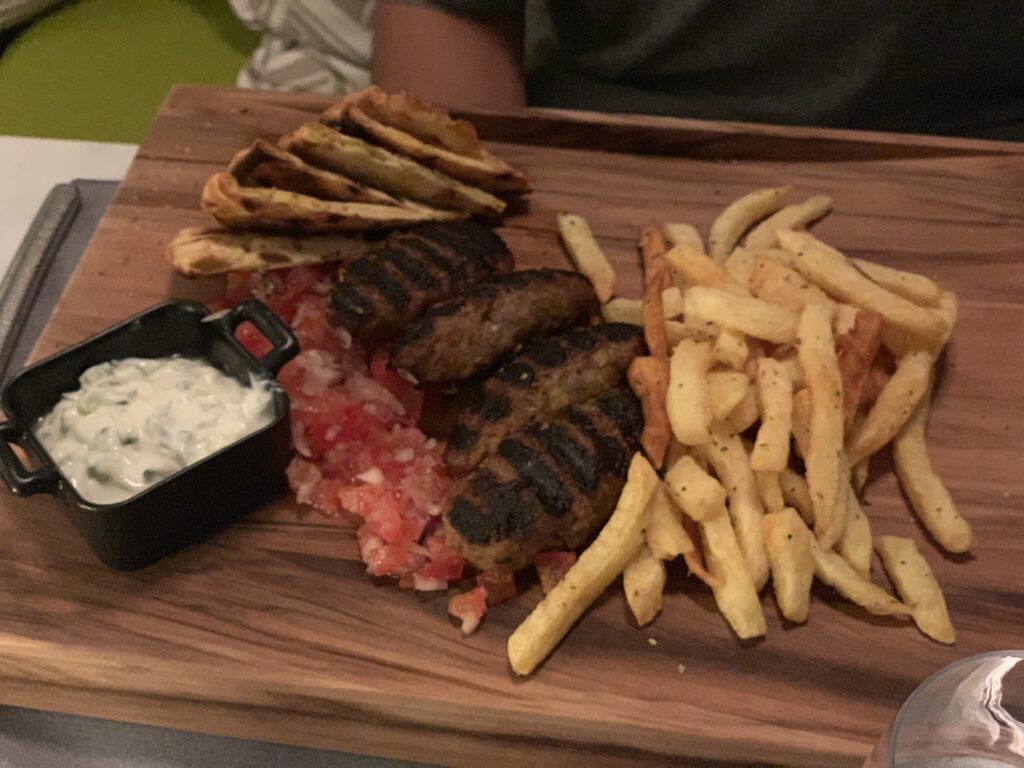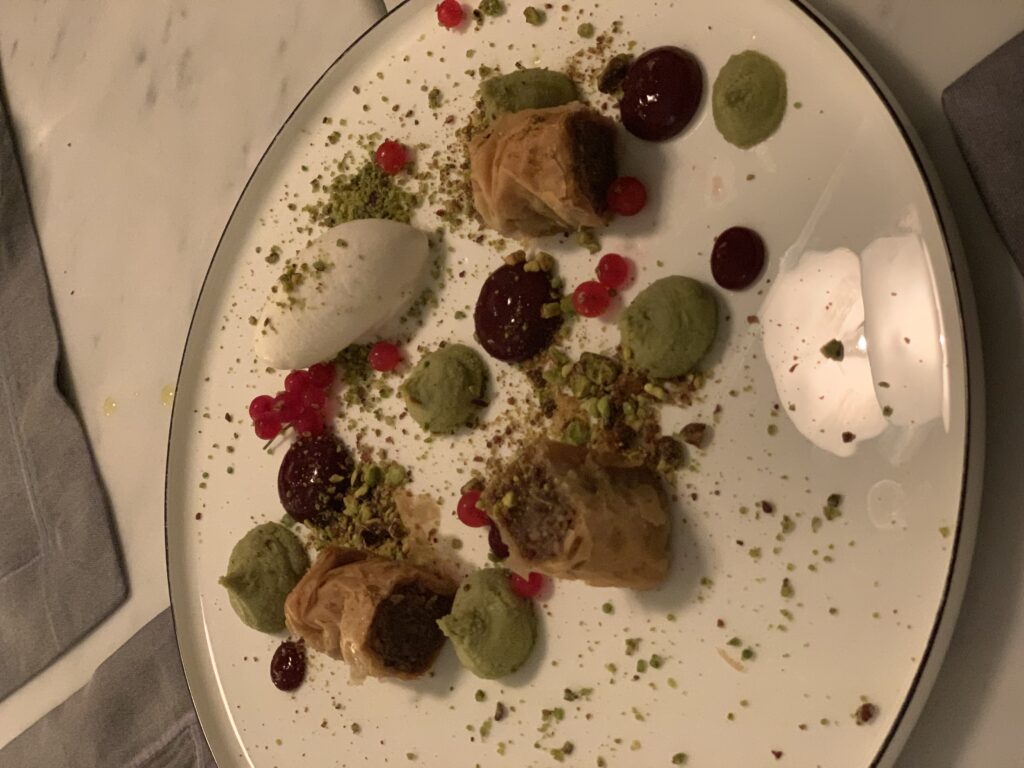 Service is sooo slow, but we think that they're waiting for us to completely clear our plates and not disrupt us. We finally got the bill, and felt it took forever for them to bring it back. We were the last ones in the restaurant, and felt like they were waiting for us to finish even though we were done like 30 minutes ago…From what we hear, dining is the experience and feel that it should be enjoyed and not rushed. 
Back to bed for our final evening before heading to Santorini tomorrow…
xox~j