We had our alarms off and whenever we woke up we had breakfast, went back and I did my hair and waited for Brenda, the makeup artist I found on Instagram, to arrive at 5pm. I was super nervous on trying a new person, but OMFG…If anyone needs a mua from LA, Brenda is LITERALLY the best I have had in a really long time, since Joana at Mac in Deer Park. If she wasn't so out of my way I'd still be with her today!
I only had to touch up a little to darken the foundation, only cuz when I put on the bright yellow, my face looked really light…But other than that, didn't have to fix a thing! I LITERALLY LOVE HER! No filter here!! I normally have to blot my oily face at least once an hour. I didn't have to do that all night, AND I was eating, drinking, and dancing around! When we got back to the airbnb, my makeup was legit perfect still so I decided to sleep in it (which I NEVER do, other than drunken nights) to see if I would wake up and my face would look like I was doing the walk of shame, but let me tell you….IT. WAS. PERFECT!! My face still didn't feel heavy and really contemplated wearing it all day Sunday, but I was going to be on an airplane and traveling all day…It was really sad to have to remove such amazing work! Brenda is absolutely amazing!!!!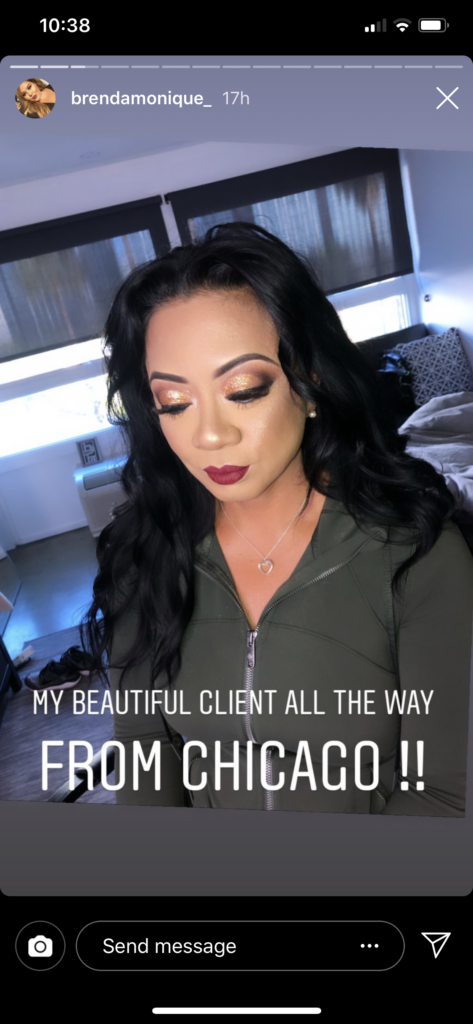 On our way to Valentine. It was 10 minutes, 1.95 miles, and $8.66 to get there. Our Uber driver, August, was absolutely DAHHLING! I get in the car and he says "Honey, your outfit is BOOMMMMBBBB..the WHOLE look is absolutely fabulous." He just started as a mens fashion designer and complimented my entire ensemble ❤️ When he gets big, I can say he was our Uber driver back in the day lol…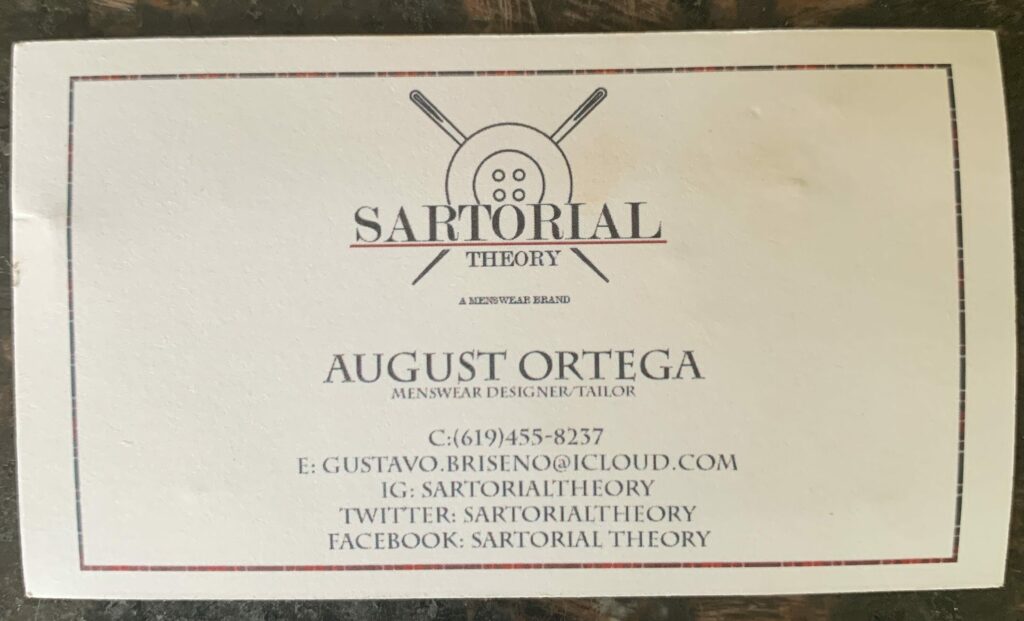 I wish I took better pictures of the place when we got here cuz when my new bff dropped us off, I was like uh..here?? Just steps away from a bunch of homeless tents up and down the street…This was the only pic I took, but I would have totally missed it.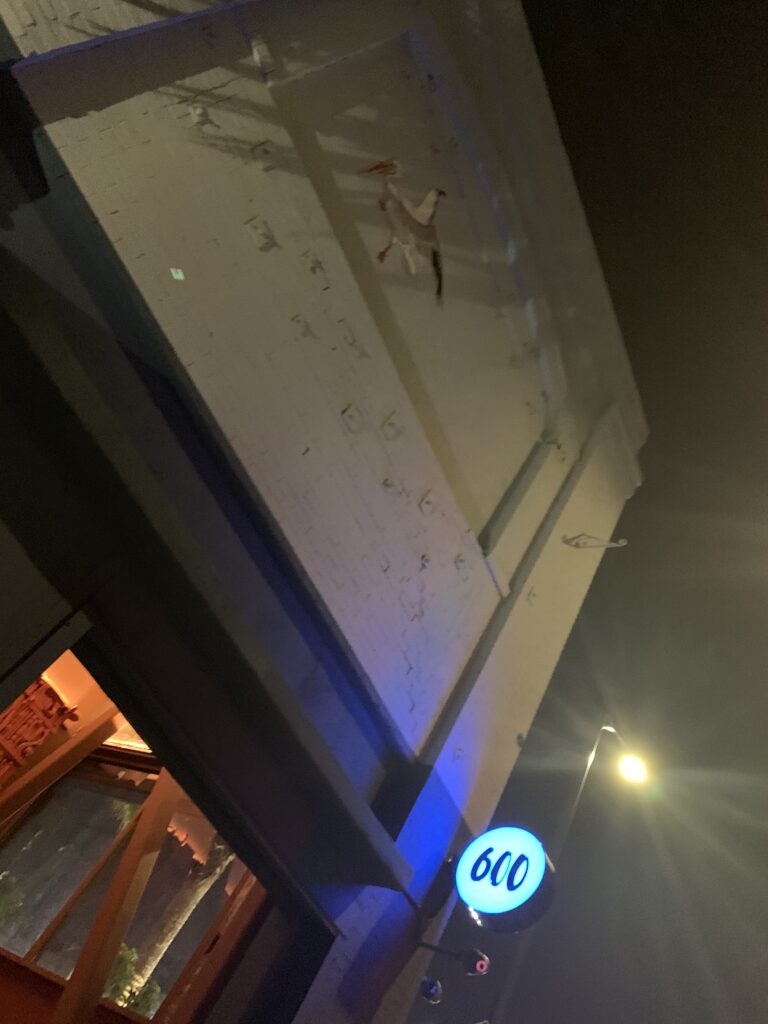 We were all told NOT to drive and to ride share since there is no parking. There was hired security walking around the facility, and a man at the door checking our names off before entering. Not gonna lie, kinda felt VIP…
Neither of us knew what to expect, not because it was a "gay wedding," but all the hype we got attending a "gay wedding." Not sure what the difference would be, but I was looking forward to it! I honestly felt like only the best was going on here, and not sure what that was but we're going to find out shortly…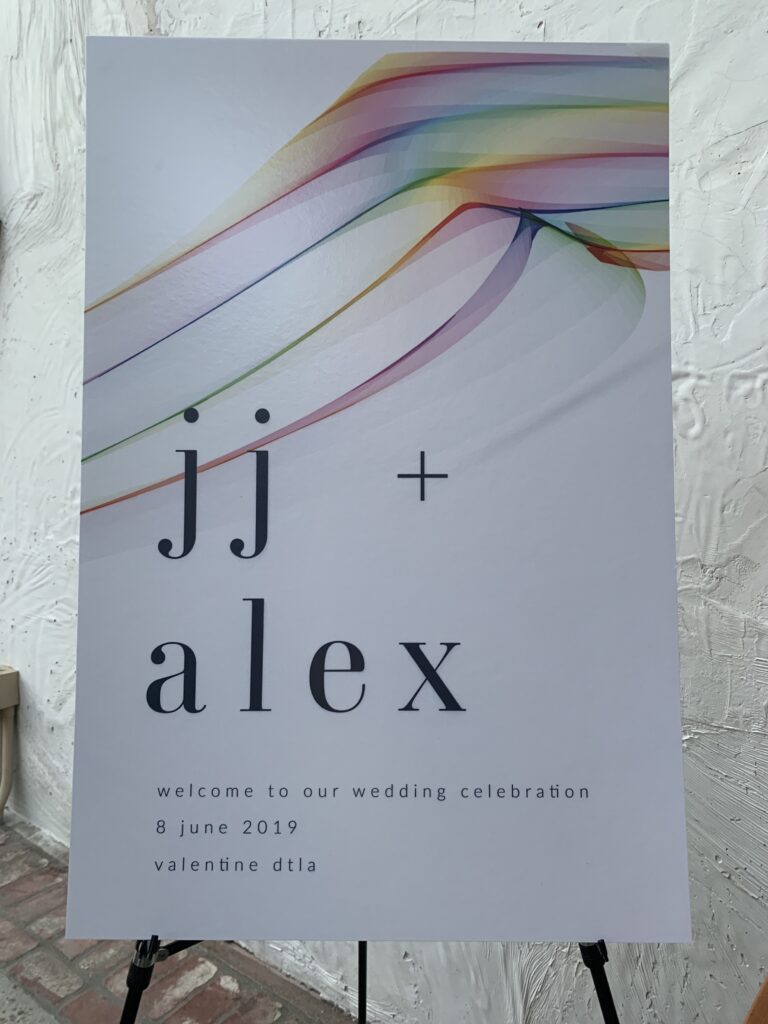 I LOVE THIS lol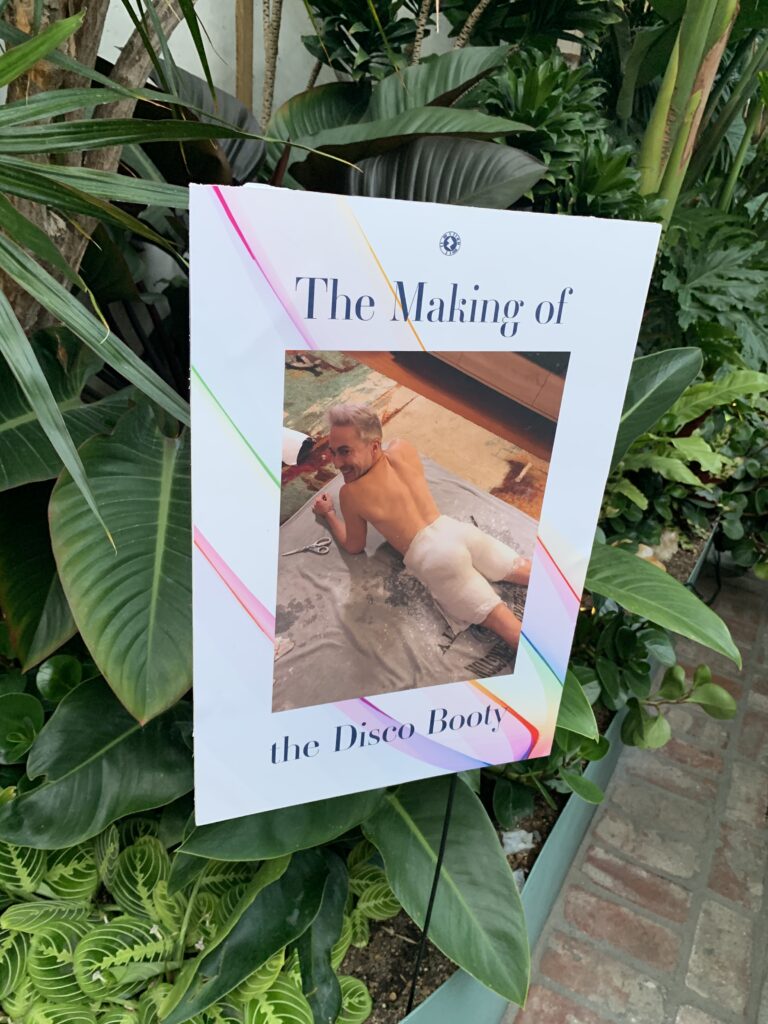 The cocktail/dance area is the cutest…
After Alex and JJ gave their speech, the pink doors slid open and the dining area was ready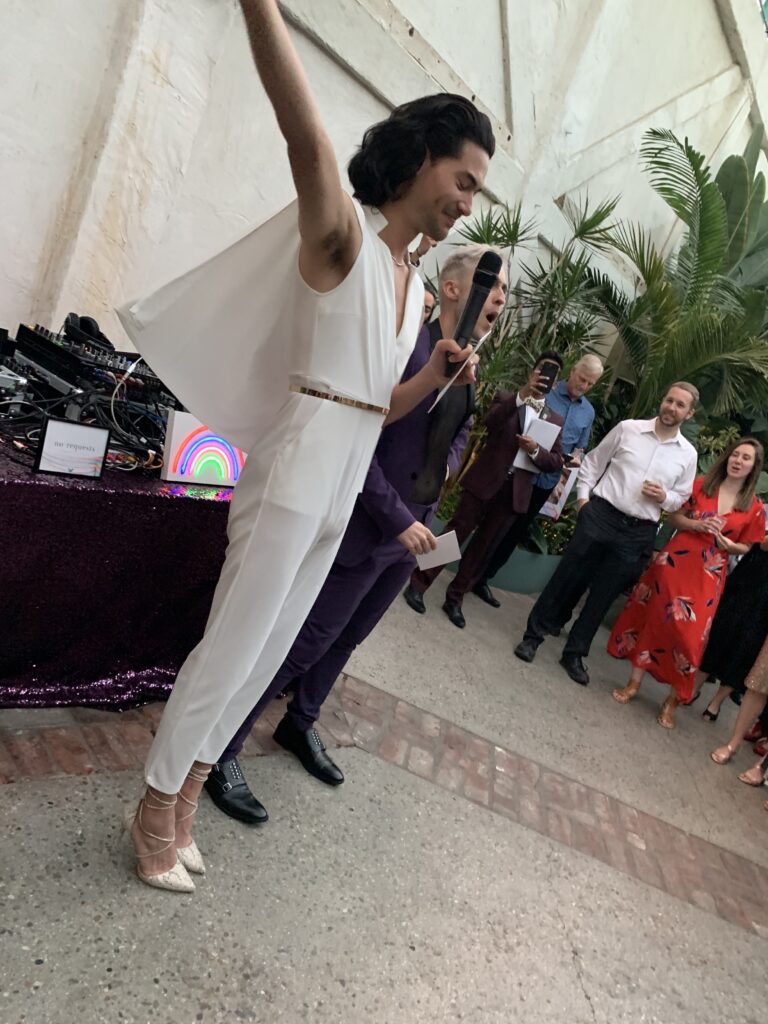 They had a sushi rolling station
And a taco and salad table…We ate before we went, just incase there wasn't anything for Eddie to eat. Glad we did cuz he wouldn't have eaten anything there, and when it was my turn in line, there was barely anything left.
There was also some live entertainment
There was a lot of people on the dance floor having a great time! I made so many new bff's.
Ok so here is the difference with a gay and a straight wedding….There are sooooo many gorgeous men in one room telling me "Honey, I need to tell you….Your look from top to bottom is ABSOLUTELY STUNNING," "Your Chanel earrings dahhlinn…." "YOUR..WHOLE..LOOK..SWEETHEART IS DEFINITELY GOING ON…" "Girl, you look gorgeous…" I mean, who wouldn't like a gay wedding??? Clearly, it was the makeup lol
It was 1140pm and time for us youngins to turn in for our 715am flight to Ohare…Our Uber was 2.66 miles, 8 minutes, and $9.72.
We had to pack up and get ready to wake up at 430am to order our Uber for 530am to get to LAX…We got picked up at 540am for 17.68 miles, 22 minute drive for $34.88.
QUICK RECAP:
We spent $891.78 not including food & shopping. Our Airbnb was $501.26 for the weekend, plane tickets we used miles for and paid $5.60 each plus $91.05 each to upgrade our seats ($193.30 for both), and spent $197.22 in Uber rides. Sounds almost crazy to spend that much in getting driven around…
Only 9,167 steps today! With all the dancing??? Guess I didn't dance fast enough lol
xox~j